Last week, the government of British Columbia announced that visitors to concerts, sporting events, movies, restaurants, nightclubs, casinos, and fitness classes would need to show proof of vaccination against the COVID-19 virus.
Furthermore, B.C.'s premier, John Horgan has now told businesses to call the police if customers refuse to comply with the province's upcoming vaccine passport system for COVID-19.
Horgan made the remarks on Friday, amid outspoken resistance from some British Columbians to the new legislation, which is set to take effect on Sept. 13.
The vaccine passport system in the region is more extreme than in others because it doesn't allow for any exceptions – even for medical reasons.
Horgan had this to say to reporters: "We brought forward the B.C. vaccination card at the request of chambers of commerce, the business community, the hospitality sector… this is a tool that they wanted at their disposal so they could demonstrate to their patrons that everyone in their establishment has done everything they could to protect themselves, their families and their community."
A vaccination record of one dose is required at first for eligible British Columbians. By Oct. 24, there will be a requirement for two doses, but it will be necessary to obtain the cards for a variety of recreation and social activities.
The BC proof of vaccination certificate will be necessary for entry into all restaurants, fitness centers, casinos, theaters, box office arenas, tickets for sporting events and concerts across the province thereafter.
In regards to encouraging businesses to inform the police, "With respect to enforcement, it's not unlike with respect to nightclubs or the hospitality sector," Morgan stated.
"If they have difficulty with patrons they call law enforcement, and I expect that's what will happen with respect to the vaccination cards."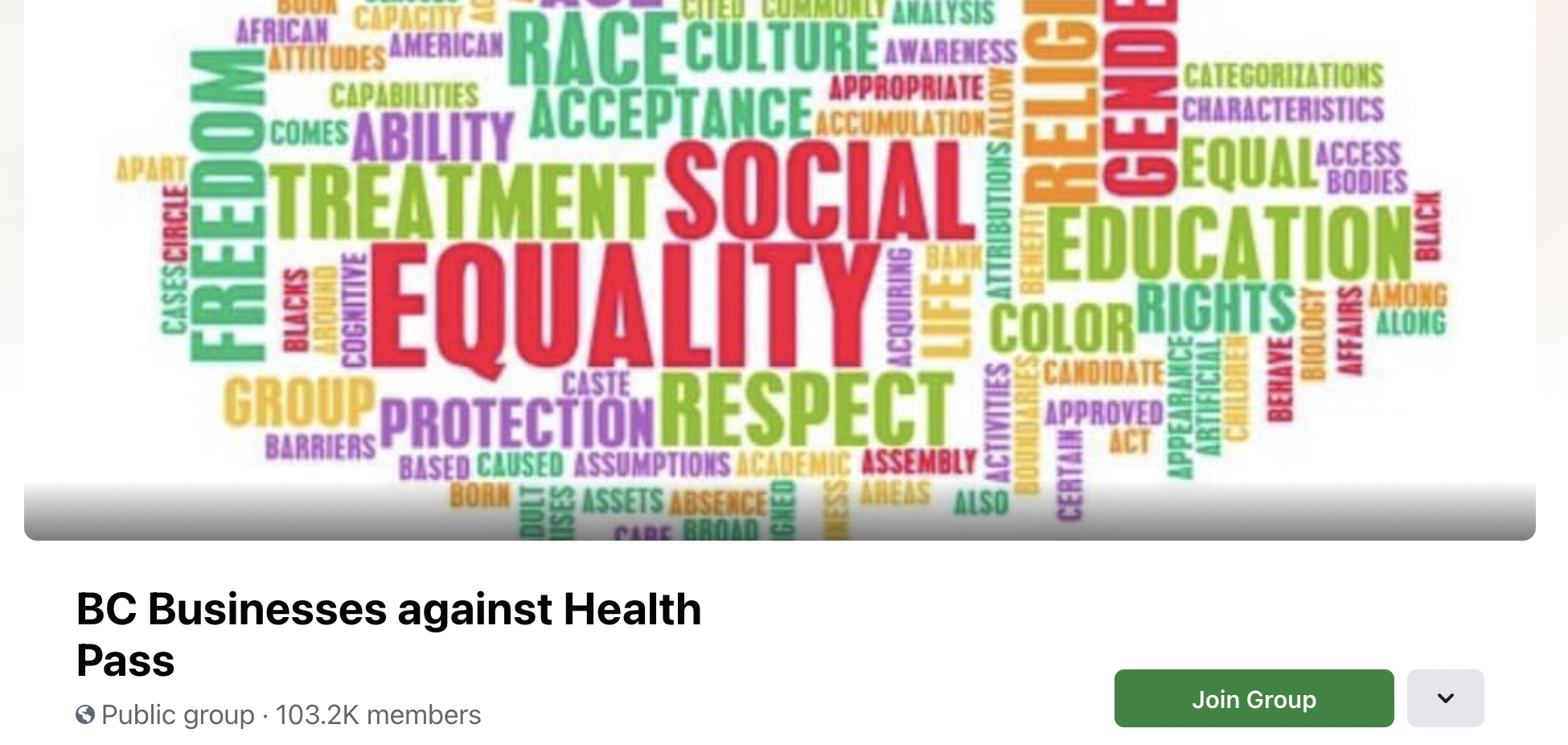 Several firms have already pledged to break the initiative, and a Facebook group listing the companies that reject the initiative has over 100,000 followers.