The Citizen Lab, a Canada-based interdisciplinary laboratory, found that Chinese messaging platform WeChat is monitoring international messages and censoring them if they contain any content that it doesn't want to be shared with the Chinese population.
It was found that WeChat has a huge database of all the words that are banned in China. So if an international message sent to a Chinese recipient contains any of the blocked keywords, the message immediately gets censored.
While the censorship is inherently concerning, the fact that WeChat is potentially going through every single message exchanged on the platform is even graver. What's more, it was also found that WeChat keeps analyzing messages continuously to add new keywords to its list and censor messages accordingly.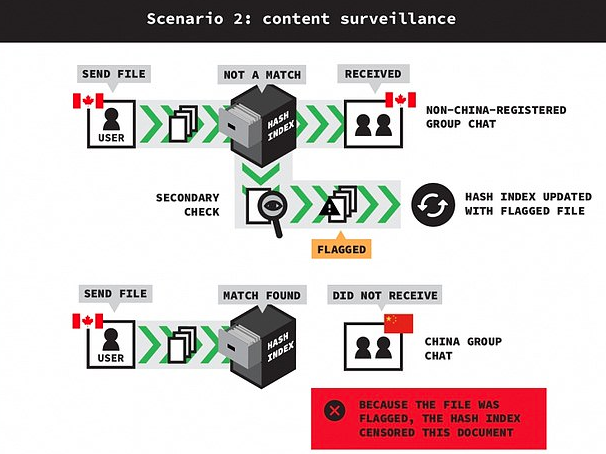 "I would urge international users to consider that, as you use this platform, you're actually helping to strengthen digital repression in China," said the director of Citizen Lab, Ron Deibert, to the South China Morning Post.
Based on past reports, it was already established that WeChat maintains a "blacklist" that contains nearly 500 keyword combinations.
One of the simplest examples of how WeChat censorship works is this:
Let's say you are an international WeChat user from somewhere across Europe, and send a message to your friend who resides in China, talking about "Dr. Li Wenliang", one of the most notable whistleblowers of the coronavirus outbreak who was detained by China and later died; while on your end, there will appear no change, your friend will not receive the message that contains the keywords of the whistleblower Dr. Li's name.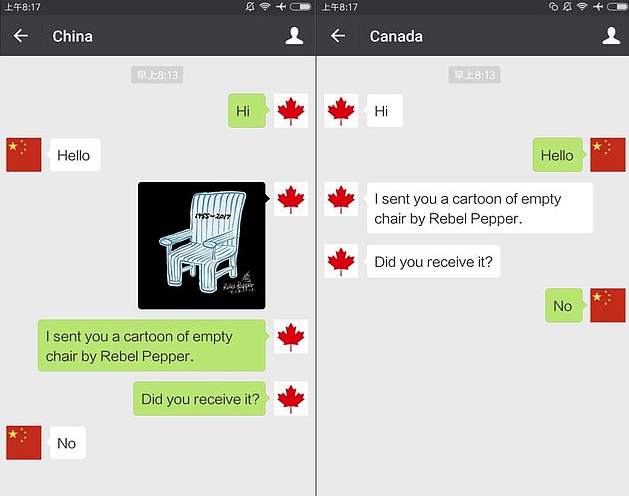 To make matters clearer, Citizen Lab tested WeChat by sending an illustration of an imprisoned writer, Liu Xiaobo. When the message was sent to users residing anywhere outside China, it was successfully delivered, but was assigned a hash code in the image.
Now when the very same image was sent to a group that contained a Chinese resident, the image was censored to the Chinese individual alone, while others could still view it.
Citizen Lab wanted to take things to the next level and see the efficiency of WeChat and, as a result, simply altered the image's content without removing the hash. This time, despite not containing any visual that was unacceptable by WeChat's censorship standards, the image was still censored due to the hash code attached to it.