Not all censorship is made equal – while the practice as such should be unacceptable in free societies and democracies, it is still particularly jarring when it targets artists and their expression.
US cartoonist Ben Garrison is on the receiving end of the censorship deployed by Instagram, Facebook's image sharing social platform. Garrison, whose artwork often provides political commentary from a pro-Trump perspective, had a popular Instagram account that has now been disabled by the service.
Instagram asserted one of Garrison's posts had been found to be in violation of the Community Guidelines because it promoted "hate speech or symbols." But before the cartoonist could log in to see what this was about – his entire account had been disabled for breaching Instagram's terms of service.
Garrison has protested the decision on Twitter as an example of bias and censorship employed by big tech companies against conservatives. Garrison also suspects that the surge of late of bans, known as "deplatforming", has to do with the US presidential election in 2020.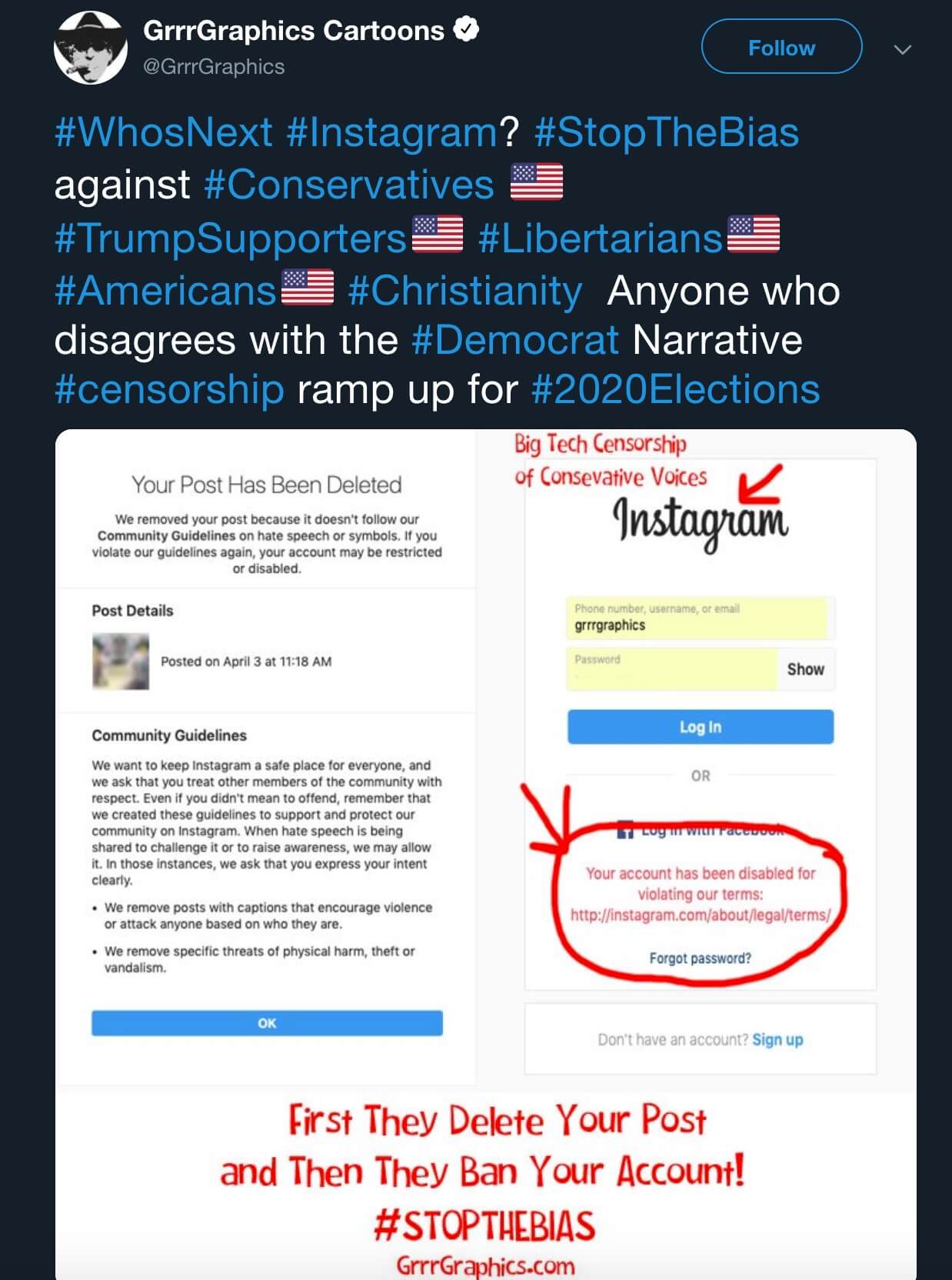 Garrison is soldiering on, funding multiple times his upcoming book of cartoons in a campaign on the Indigogo crowdfunding website.
Oother conservative figures that have faced bans of late on major social and financial platforms include a recent case of Canadian politician and reporter Faith Goldy, who has been prevented from posting on Facebook and Instagram, while the latter platform earlier banned British commentator Tommy Robinson and VICE founder Gavin McInnes.
And, last month Dan Scavino, who serves as President Trump's social media director, came up against a temporary Facebook ban.