Another school teacher in Pennsylvania was fired for sharing anti-BLM content on her personal Facebook account. In a lawsuit, the teacher claims that the school district violated her First Amendment rights in firing her.
A special education expert with more than 27 years of experience, Ashley Bennet, was forced to retire in July because the school district did not like a Facebook post she shared that criticized the BLM movement. The post questioned what black lives the BLM protests were about and highlighted the hypocrisy of being against lockdown protests and glorifying social justice protests that were afflicted with looting.
Soon after she shared the post, the North Penn School District put her on administrative leave and posted its decision in a press release on its website.
We obtained a copy of the lawsuit for you here.
"[Bennett's] comments do not align with the North Penn School District's core values. The views expressed conflict with our work to develop a community that values diversity. We strive to acknowledge, respect, understand, and celebrate the dynamics of racial and cultural differences. … The employee has been placed on administrative leave while an investigation is conducted," the school district wrote in the press release.
In the lawsuit, Bennet's lawyer noted that the press release was "an astonishing and straightforward admission of viewpoint retaliation and discrimination in violation of Bennet's rights to free speech and political affiliation under the First Amendment."
The lawsuit also argues that the school district did not observe its "Political Activities" and "Freedom of Speech in Non-school Settings" policies. These policies state that the school district board "acknowledges the right of administrative, professional and support employees as citizens in a democratic society to speak out on issues of public concern" and "to engage in political activity."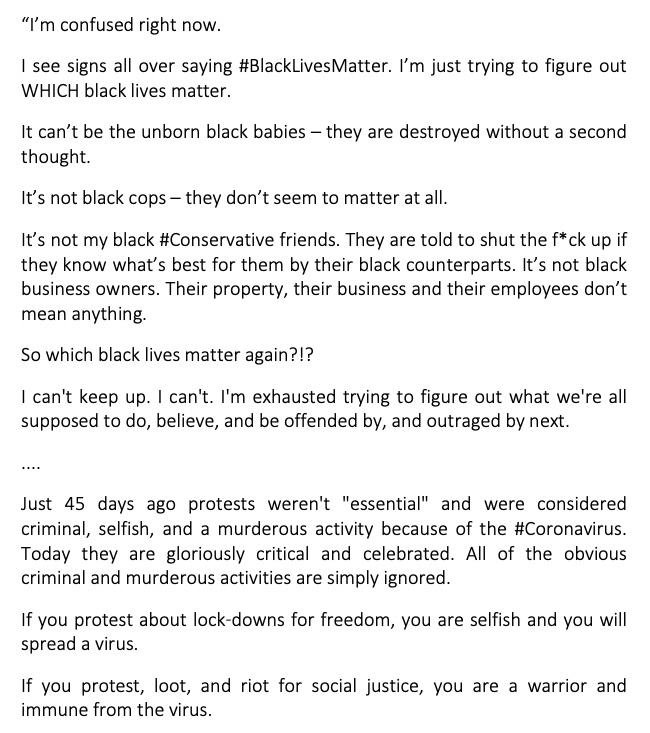 The district also allegedly broke the law in making Bennet's placement on administrative leave public since such matters are supposed to be confidential. The lawsuit alleges that the "criminal press blitz" made Bennet became a pariah overnight. The press release made her "mentally and emotionally devastated, watching her career, reputation, and life crumble in a matter of hours."
After being placed on administrative leave, she was subjected to interrogation sessions that lasted three days. According to the suit, Mia Kim, the district's Human Resources Director, threatened to ruin Bennet's future career if she did not resign.
"Government agents have no right to interrogate an employee about their private political beliefs and mental thought processes, especially when unmoored from any real allegation of wrongdoing," her lawyers argue in the lawsuit. "This is a truly outrageous abuse of governmental power and a stark warning about the erosion of constitutional protections in this country."
On July 9, Bennet resigned involuntarily, and according to the suit, the district's press release disappeared on the same day.
Bennet's lawsuit names several defendants, including Mia Kim, the district's Board President Martina Stoll, and Superintendent Curtis Dietrich.