The Department of Education, under President Joe Biden's administration, is wielding its influence against Christopher Rufo, a conservative advocate and the New College of Florida.
Allegedly, the civil liberty offenses committed by Rufo include the "misgendering" of certain individuals and the closing down of the university's diversity, equity, and inclusion (DEI) division within the school.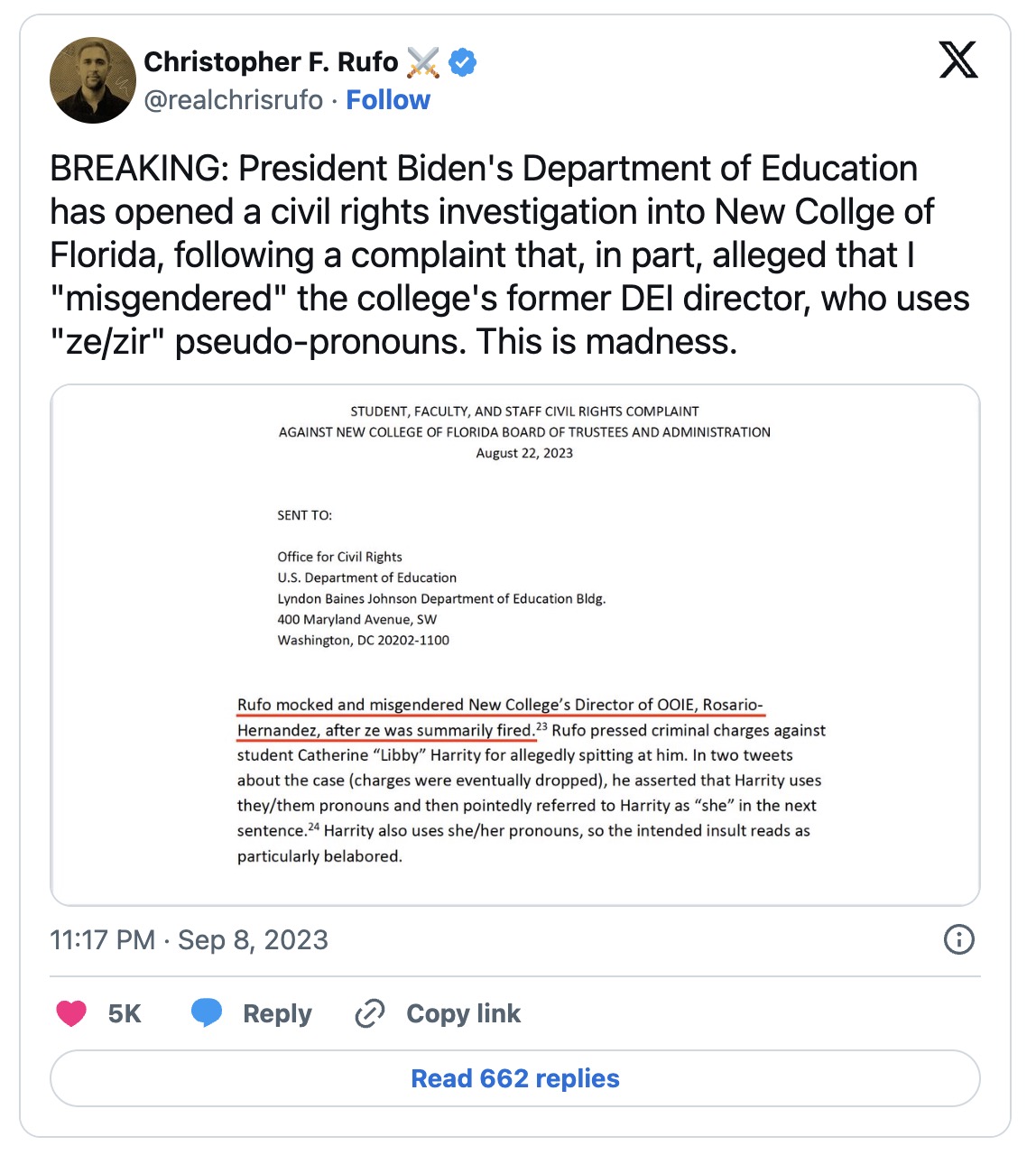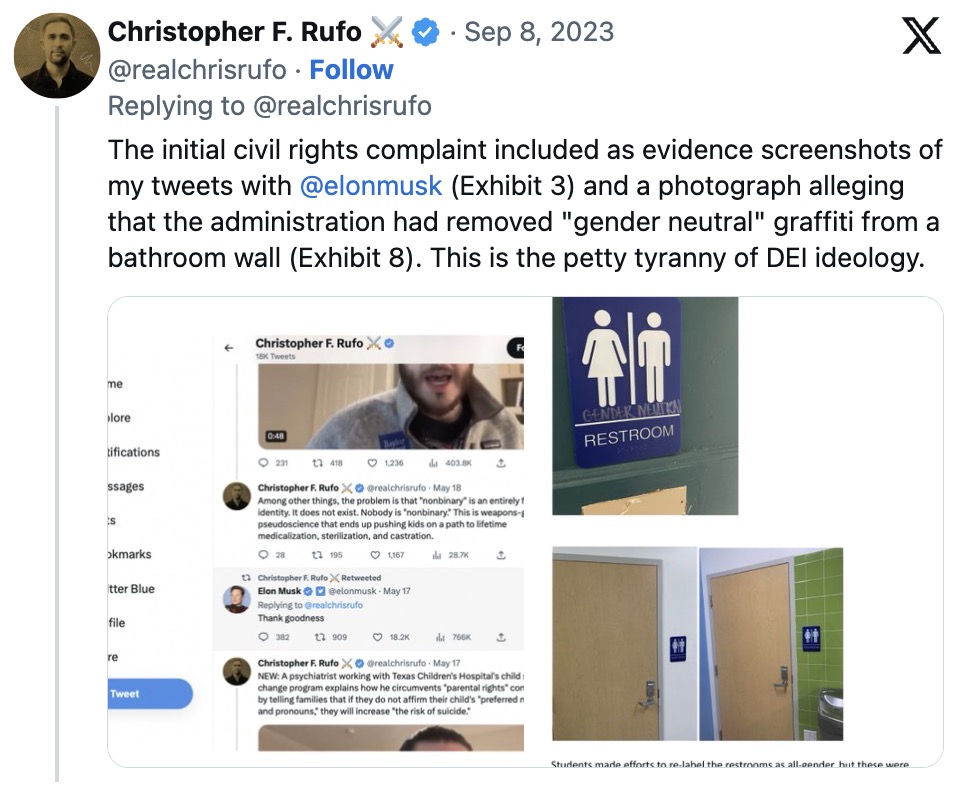 The allegations began unfolding on social media, where Rufo publicized the supposed evidence used against him. Among the charges was the allegation that Rufo had addressed the former head of the school's DEI, Yoleidy Rosario-Hernandez, as "she" or "her." Noteworthy is that Rosario-Hernandez, a biological woman, chooses the pronouns "ze/zir."
Moreover, Rufo is accused of referring to a student, who prefers to be called "they/them," as "her."
Chiming in on this development, Rufo intensified the debate by posting, "President Biden's Department of Education has opened a civil rights investigation into New College of Florida, following a complaint that, in part, alleged that I 'misgendered' the college's former DEI director, who uses 'ze/zir' pseudo-pronouns. This is madness."
The complaint further extends to accuse Rufo of violating civil rights by withdrawing funding from the DEI department and the Gender Studies Program. As per the Department of Education's guidelines, the gravity of the situation could escalate, assuming it substantiates the claim and the accused parties choose to disregard any determined ruling — escalating into a potential implication with the Department of Justice.