Philip Anderson, who organized a free speech rally in San Francisco on Saturday and was attacked by members of Antifa before the rally, has been banned from Facebook, Instagram, and Twitter.
Anderson was using his social media accounts to promote the October 17 rally which took place outside of Twitter's headquarters. He also used his social media accounts to document the attack.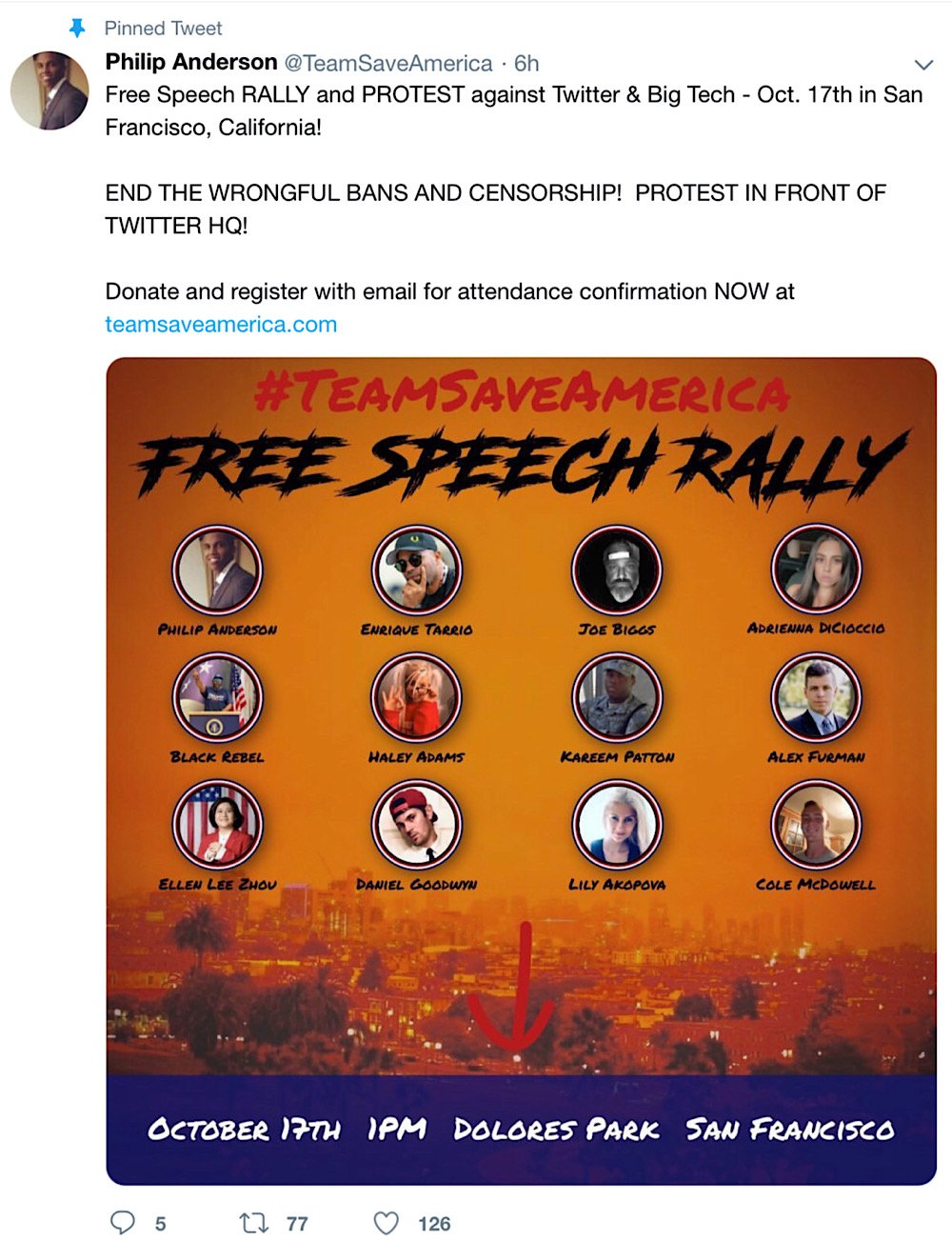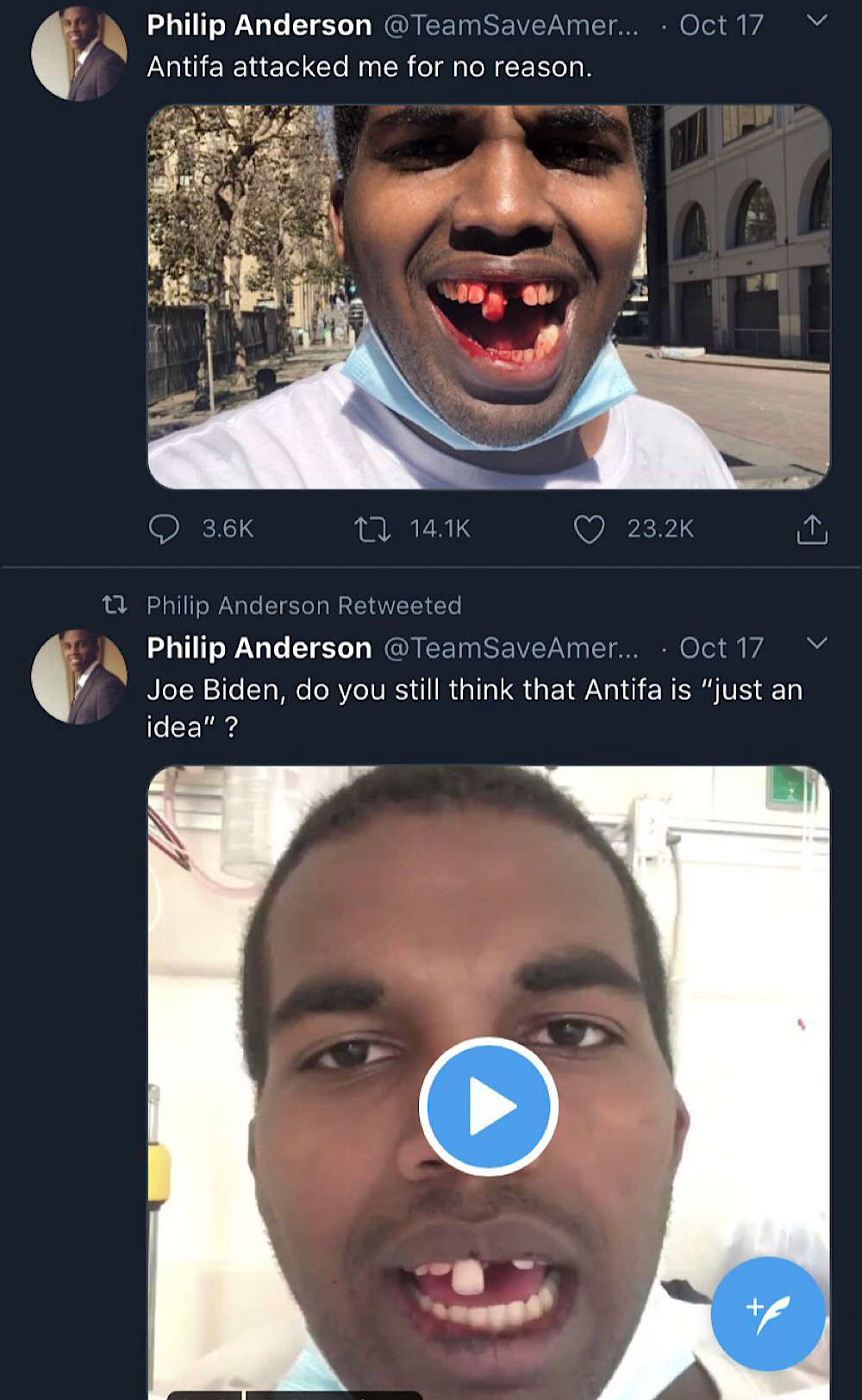 In one of his final posts before being banned, Anderson questioned Democratic presidential candidate Joe Biden's assertion that "Antifa is an idea, not an organization" by posting a video from his hospital bed and displaying the injuries he sustained during the attack which included some of his teeth being knocked out.
But being attacked and intimidated on the same day as his free speech rally was just the first of several incidents that restricted Anderson's ability to speak freely.
After the attack, an activist, who mocked Anderson's injuries, encouraged his followers to mass flag Anderson's Twitter account. Anderson's account was taken down shortly after.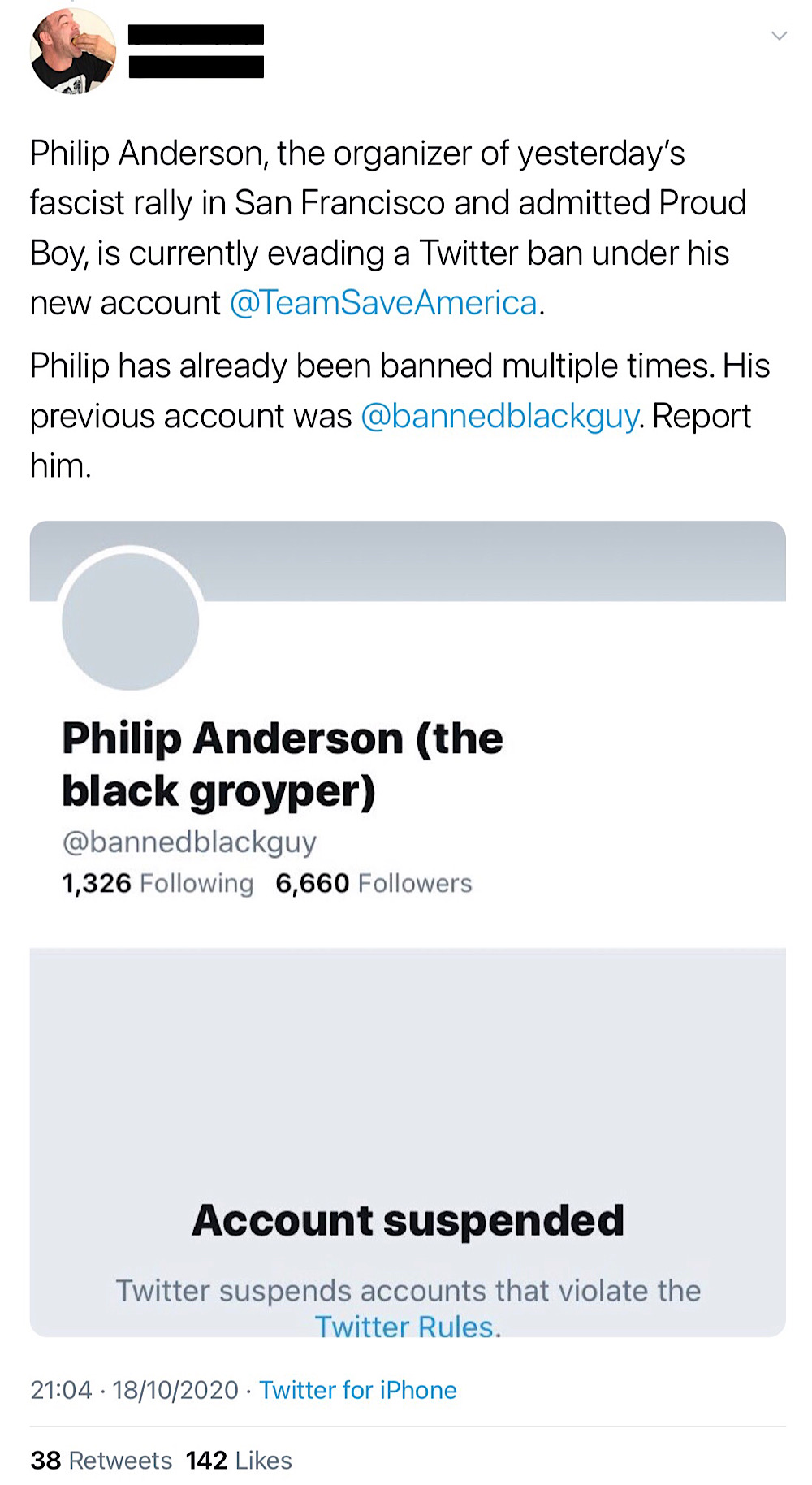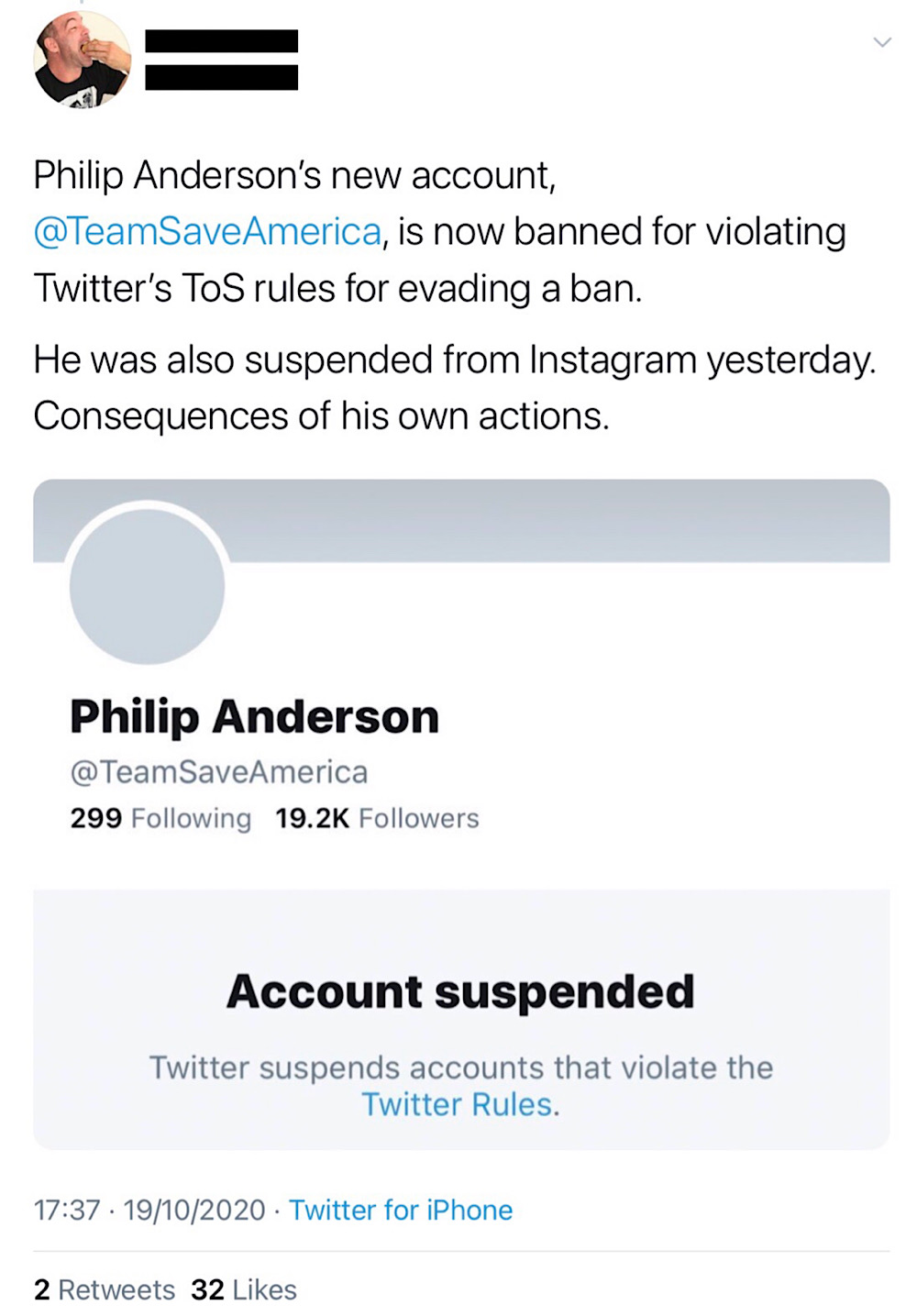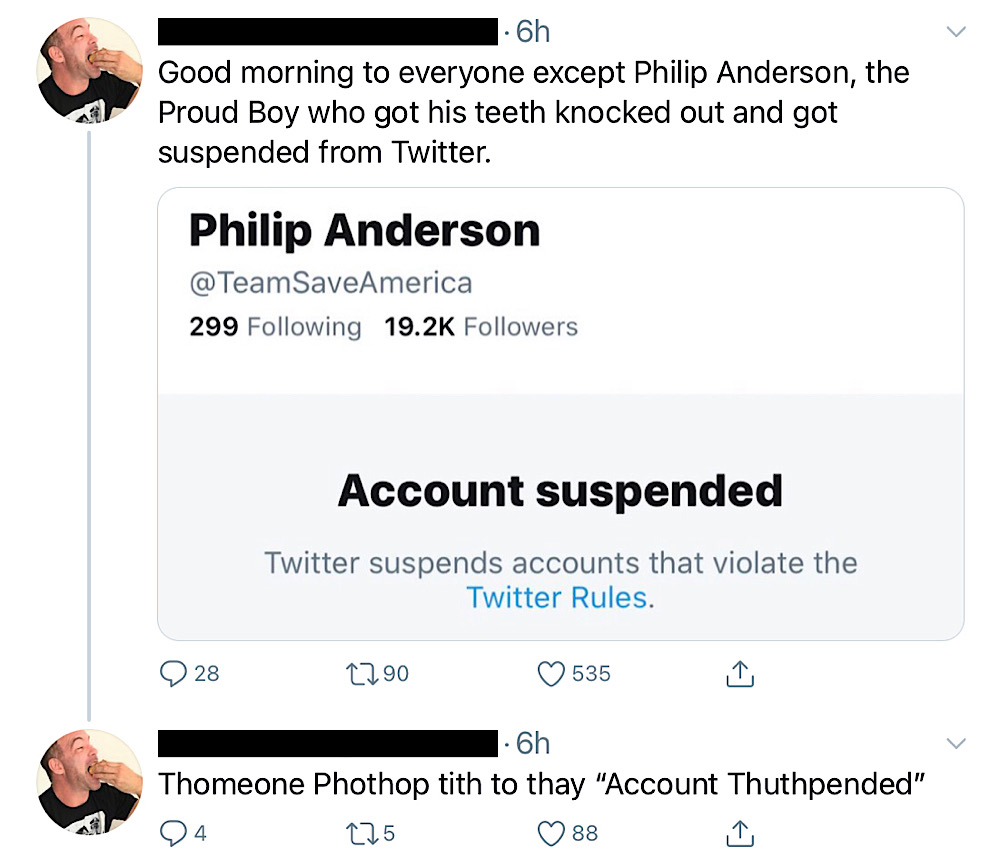 While Twitter swiftly took down Anderson's account after he was attacked, Twitter had no issue with the orchestrated mass flagging campaign against Anderson's account. Many tweets celebrating the attack or mocking Anderson have also been allowed to freely circulate on the platform.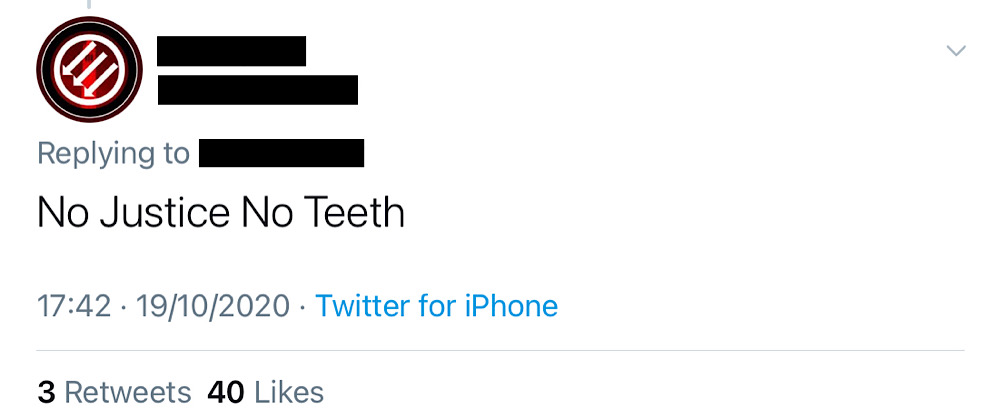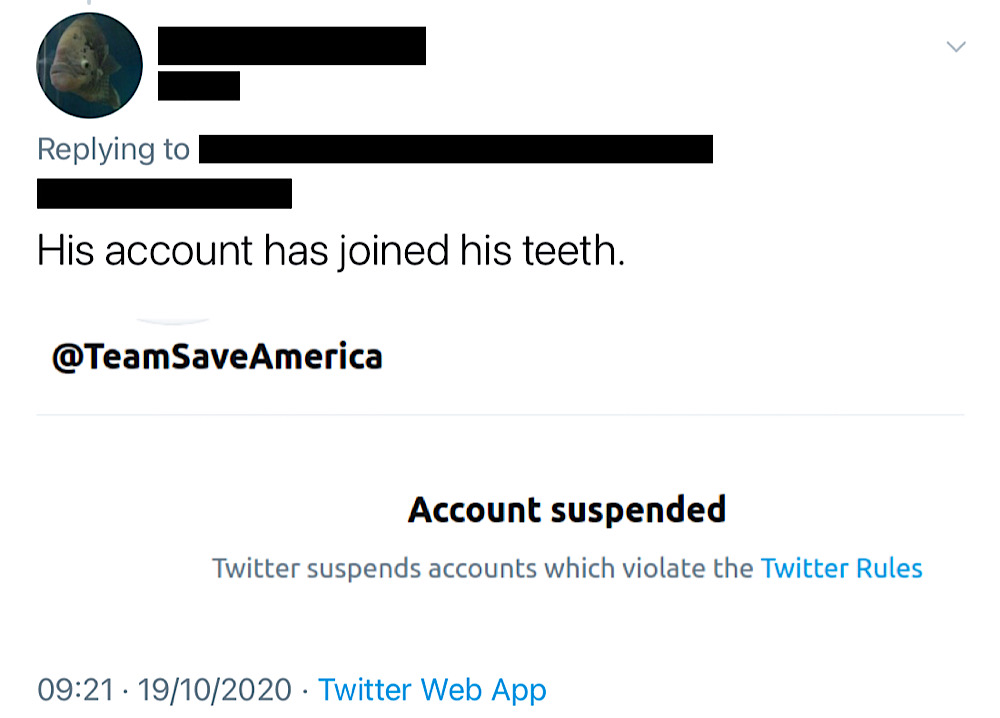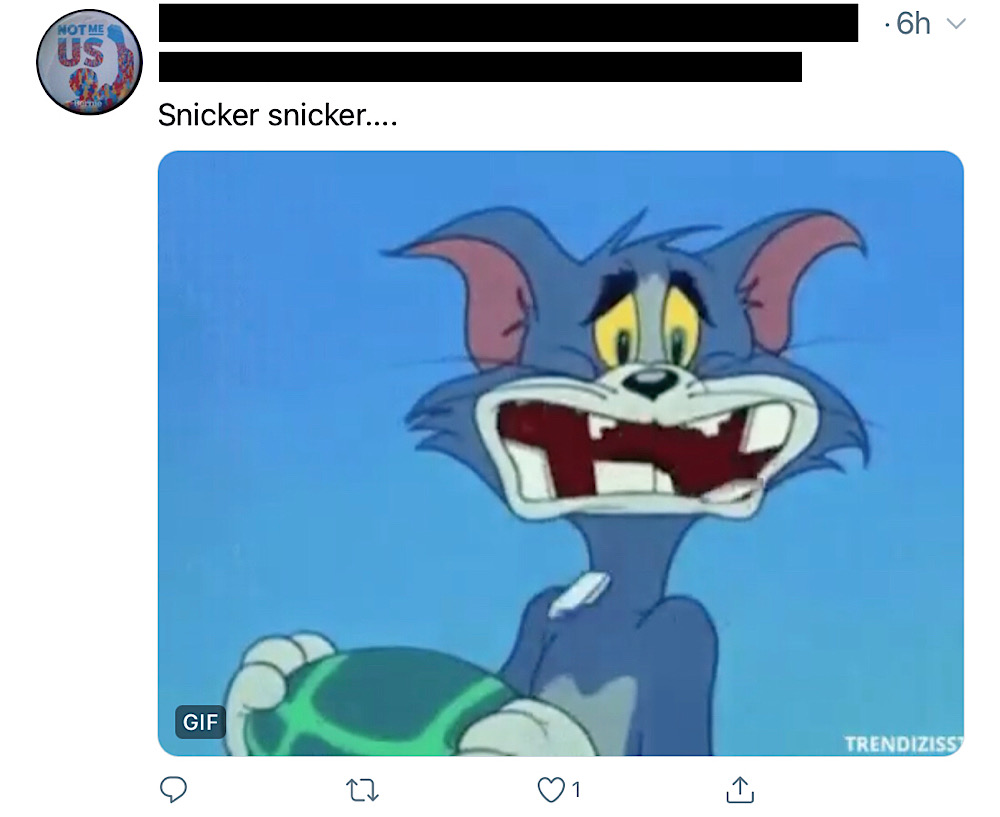 Anderson's Instagram account was banned permanently and his Facebook account was banned temporarily after several of his posts, including two posts promoting his free speech rally, were flagged for violating Facebook's "standards on dangerous individuals and organizations." Facebook has previously used these same standards to justify its arbitrary mass censorship of other groups on its platform.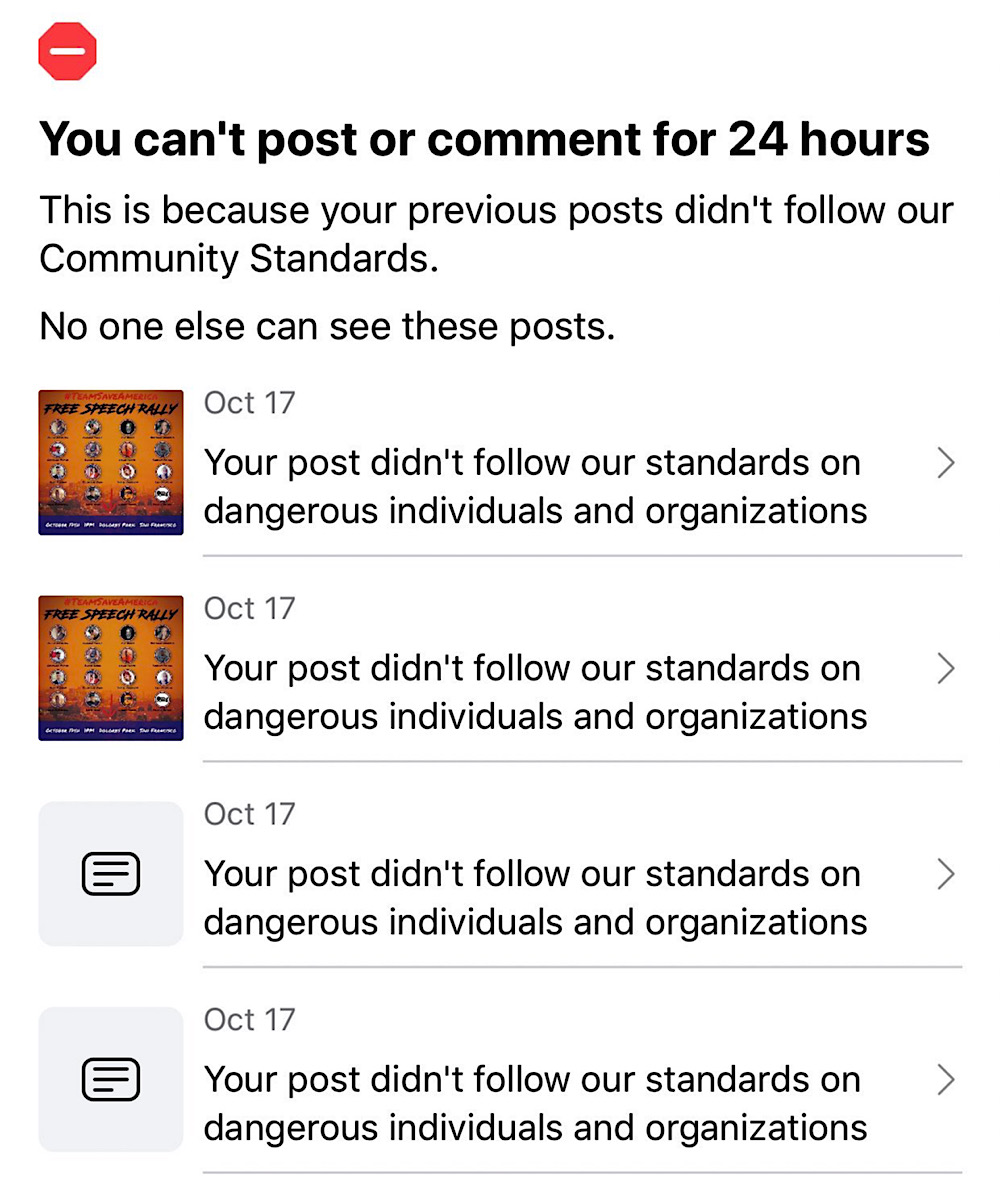 Facebook even flagged the free speech rally event for going against its community standards.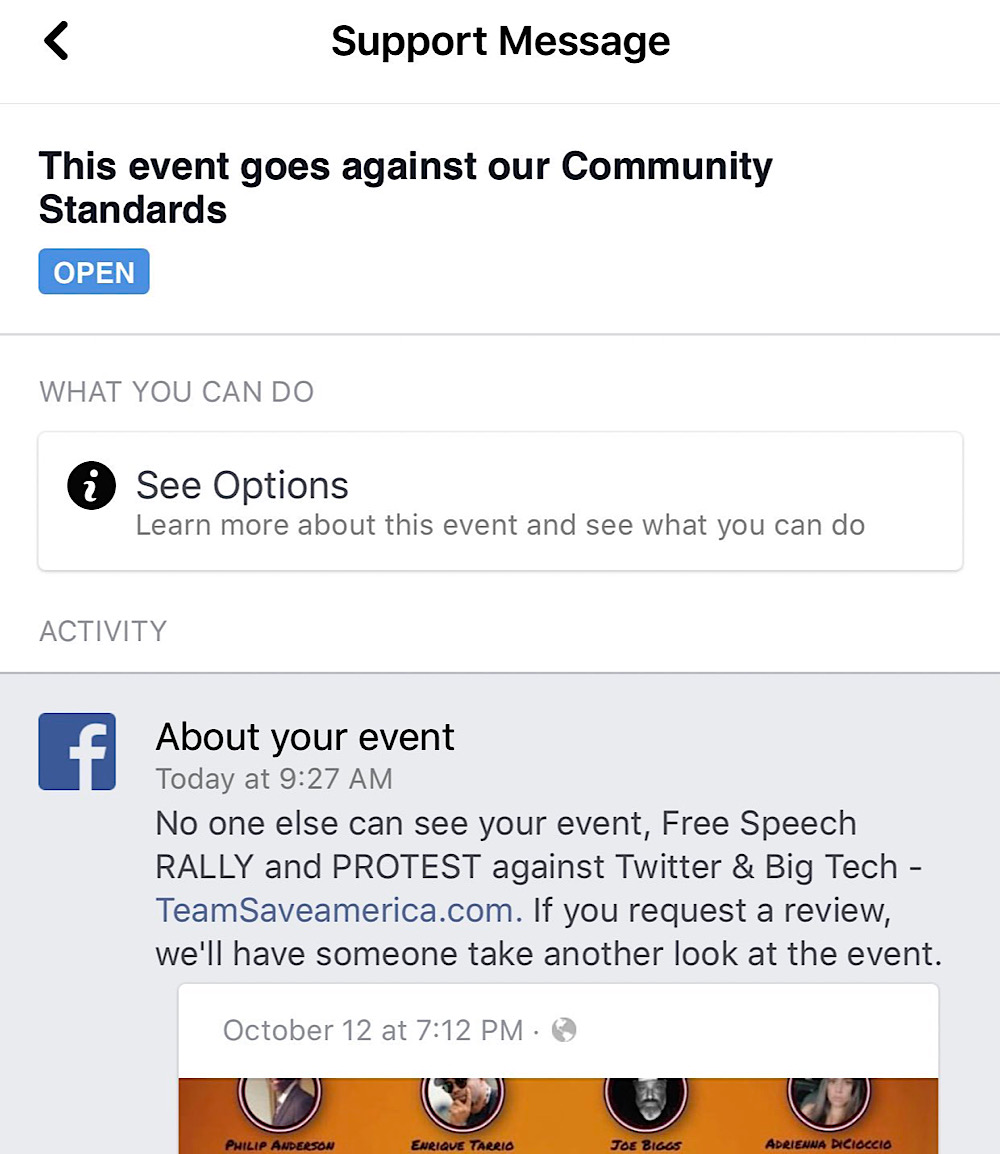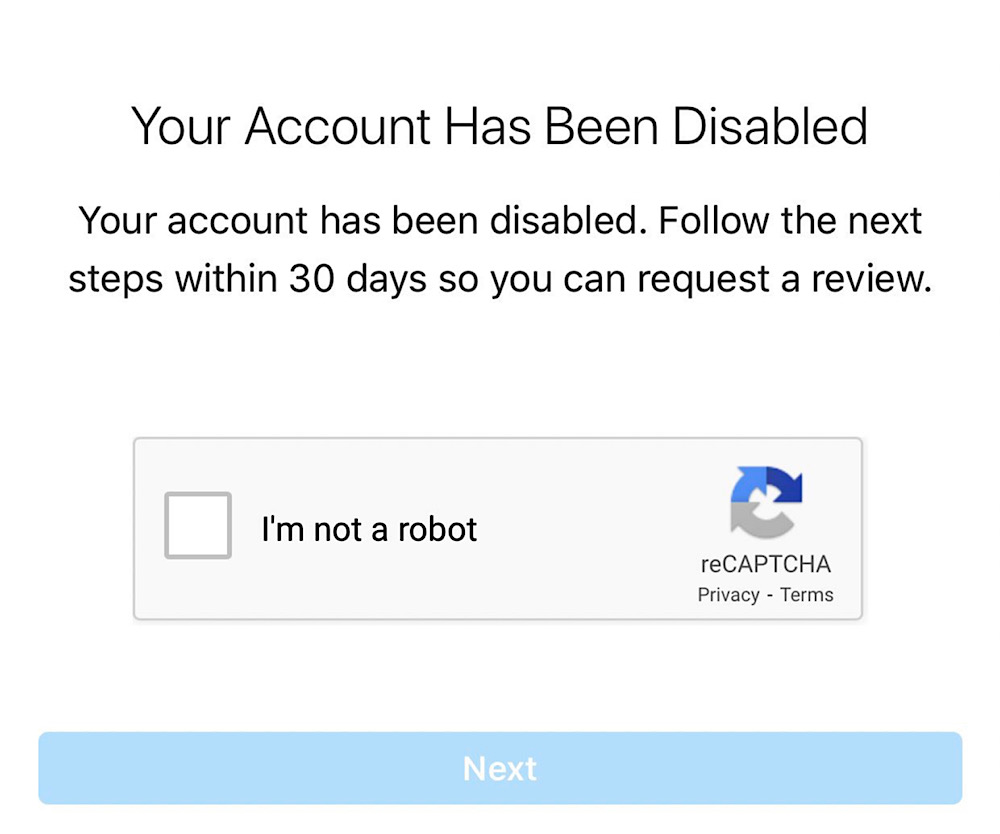 Not only have Anderson's accounts been removed by Facebook, Instagram, and Twitter but Facebook users that attempt to post the video of Anderson challenging Biden's assertion that Antifa is an idea are having it hidden behind a "False Information" warning based on fact-checks that link to random unrelated articles.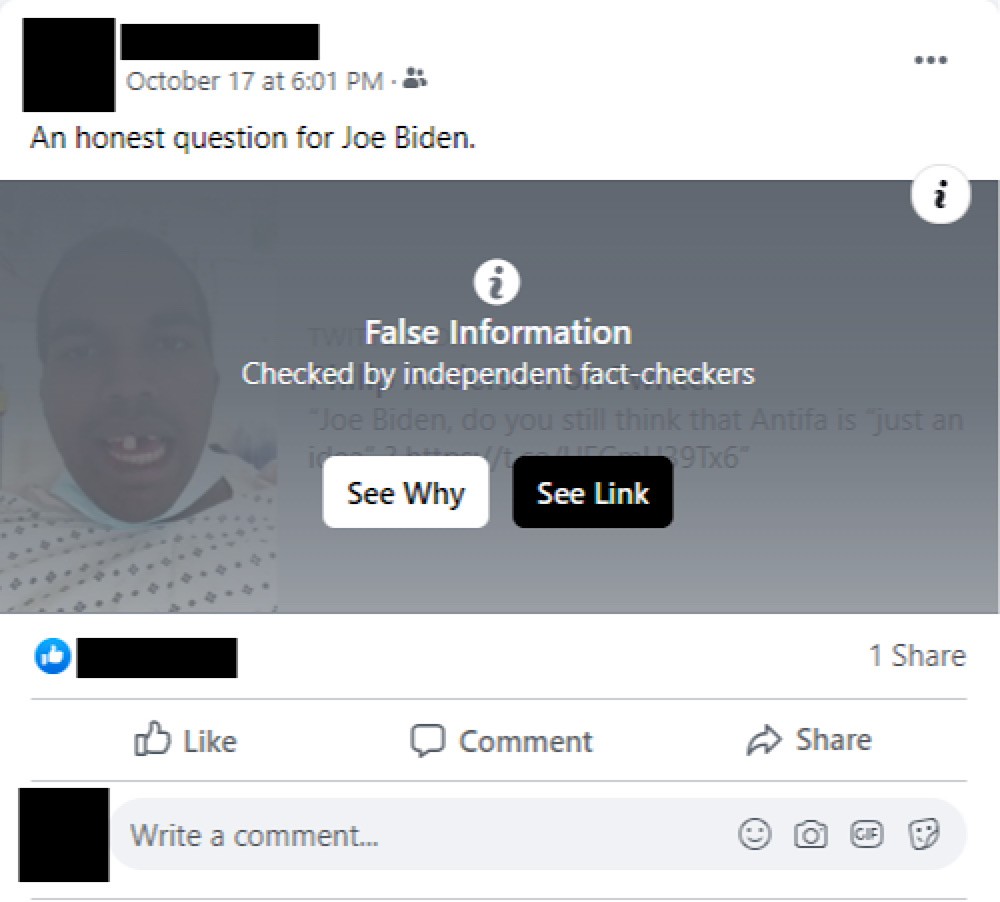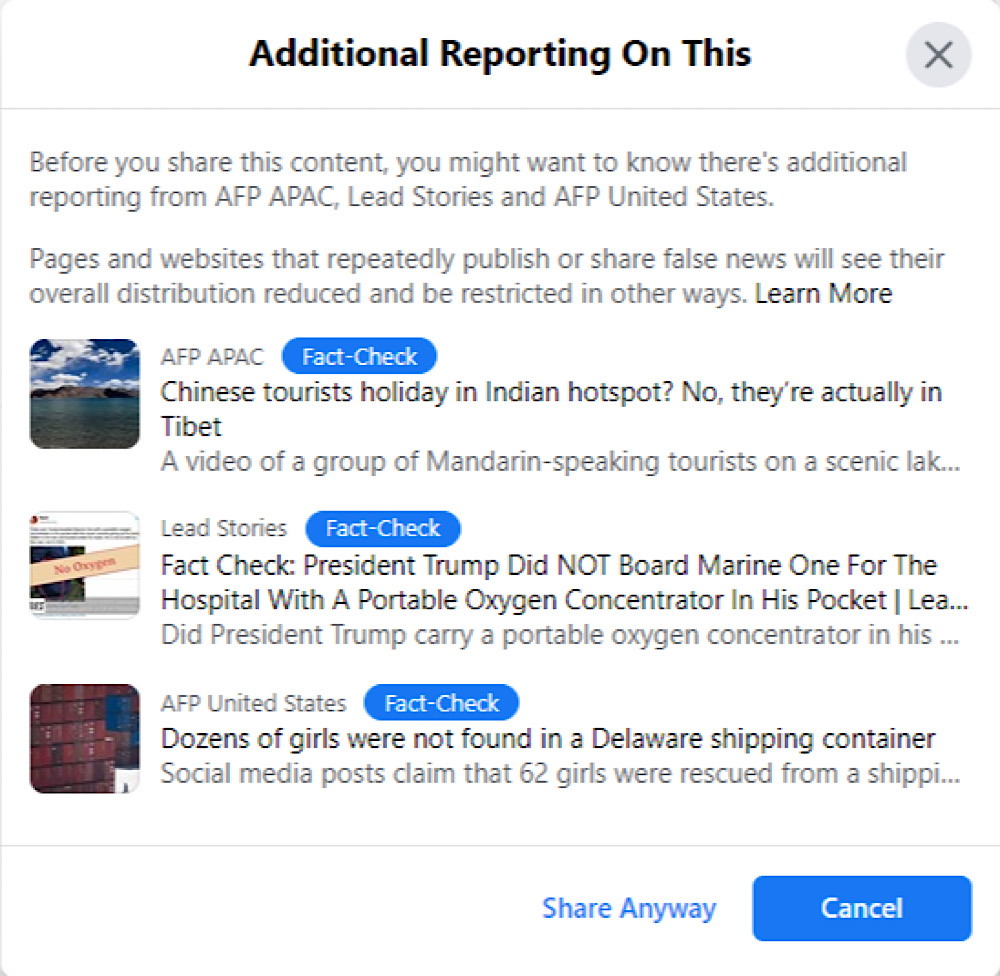 These False Information warnings slash the viewership of Facebook posts by 95% and have almost the same impact as removing them outright.
Anderson slammed the platforms for taking down his account and accused them of censoring him because he's a Republican.
"Just because I'm Republican, you wanna know what happens?" said Anderson. "They immediately ban me. They knock out my front teeth and then they ban me on Instagram and then they put me on a ban on Facebook temporarily."