The alternative video platform BitChute is crowdfunding new streaming technology that will allow the site to compete more readily with the likes of YouTube and Twitch.
BitChute launched in 2017 and has steadily gained a growing userbase of those that are looking for alternatives to companies that have a monopoly on the video market – namely YouTube.
Livestreaming has recently become the new frontier in the world of video – with all major platforms rushing to implement it.
The engagement that can be found on live YouTube and Twitch videos are often seen as more valuable to content creators and brands.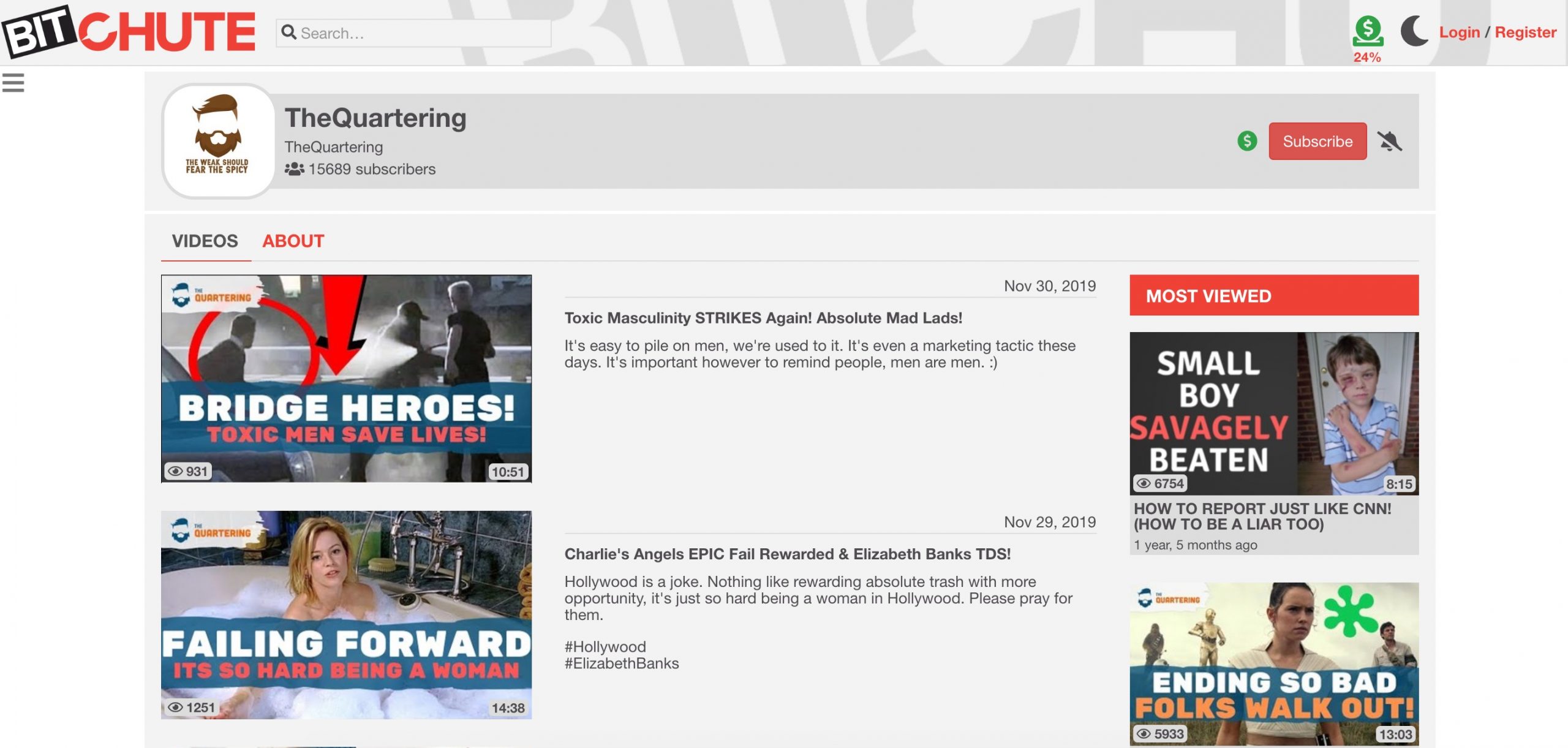 BitChute recognizes this and says that they've been working on live streaming technology for some time. But now they feel they have a "scalable and workable design" and are wanting to get it out to the public in 2020.
"Many people in independent media are capable of out-competing the MSM in ratings," BitChute says on its crowdfunding page.
And that's no joke – recent data has revealed that traditional mainstays of legacy media such as the 2020 Democratic Presidential debates are left in the dust compared to candidates' appearances on alternative media such as the Joe Rogan Experience podcast.
Legacy media outlets can't keep up with the rising tide of alternative and independent media, and BitChute knows it – and plans to do what it can to support creators.
Many of the legacy media outlets are often looking for ways to bring down alternative platforms and "it will only take some pressure from activists to eliminate the majority of the platforms willing to host these kinds of streams," BitChute says. "For this reason, we have decided that BitChute live-streaming needs to be a fully decentralized protocol from launch."
What is "fully decentralized"?
"Fully decentralized means viewers and streamers will be able to connect without a central authority. Not even we will be able to disrupt the connection," the video platform challenger says. "The power and responsibility that currently resides with the platform will shift to the streamer."
BitChute says that to do this they're going to create open-source tools that are going to be so easy to use and that it'll work "out-of-the-box in a normal web browser".
BitChute launched in 2017 and is already used by millions of visitors per month. While it's often not the platform that creators use as the primary home of their videos, it's a place where those more savvy creators are starting to move their content to.
A shift to introducing more live video could allow the platform to grow more rapidly, as many live video streamers are crying out for alternative platforms after a series of bad moderation practices on platforms such as Twitch.
BitChute is looking to raise almost $70,000 worth of ethereum to fund the new technology and suggests that it'll go live in 2020.
The crowdfunding is now open.