UK Prime Minister Boris Johnson has summoned tech giants from Google, Facebook, Apple and Microsoft to Downing Street to attend a coronavirus meeting and discuss fight against "fake news" about the pandemic.
The call on the afternoon of March 11 was addressed to companies such as Facebook, Google, Apple, Amazon, and Microsoft, who plan to meet in Downing Street to evaluate strategies that allow them to bring official information to users regarding the coronavirus pandemic.
The chaos generated by the coronavirus
Since its inception in China, Covid-19 has already infected more than 118,000 people worldwide, prompting the WHO to officially declare the pandemic.
Although cases in China have allegedly begun to be controlled, in the rest of the world they have tripled in less than two weeks – particularly in Italy, Iran, and South Korea.
After Asia, Europe has been the most affected continent, which has led governments to take active measures in preventing the contagion.
The UK's latest action is to combat false information disclosed on the internet to avoid causing mass hysteria and for citizens to know how to protect themselves from the coronavirus.
The nation's Prime Minister Boris Johnson invited the world's largest technology companies to meet with Health Secretary Matt Hancock and other leading health figures so that they can discuss different methods of providing information about the pandemic.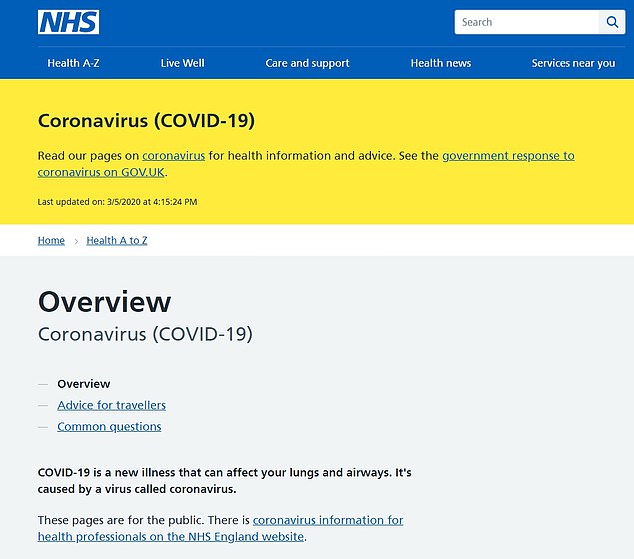 The UK's health minister Nadine Dorries has already tested positive for the disease.
Downing Street Meeting Goals
The UK government admitted that this meeting is not the only way they are trying to raise awareness of the disease using the internet.
Currently, they have reached agreements with Facebook, Twitter, Instagram, and Google so that all searches about Covid-19 on these platforms show the official reports as the first result.
Mr. Johnson's spokesperson indicated that, during the March 11 meeting, these teaching measures will be expanded.
"Technology companies have been invited to Downing Street for a meeting this evening on ensuring the public has access to reliable information on coronavirus.
"They will talk about thinks like how to help inform the public around coronavirus and talk about things like modeling the spread of the disease, tracking its spread, those sorts of things."
It is possible that during the meeting it will also be discussed that the workers of these companies carry out their work from their homes to avoid possible contagions, as Google has already done at their headquarters in the USA, UK, and Ireland.
Organizations that are part of the NHS will also be present to guide the actions that companies could take, offering the information they need to carry out the pertinent campaigns.