Blizzard has slapped two streamers with a hefty $1k fine for a conversation in chat during a league match.
Jung-Won "Lastro" Mun from Los Angeles Valiant and Dong-Jun "Rascal" Kim from San Francisco's Shock typed out messages that included "big d*ck", "big d*ck cccx" and "sex" during a match.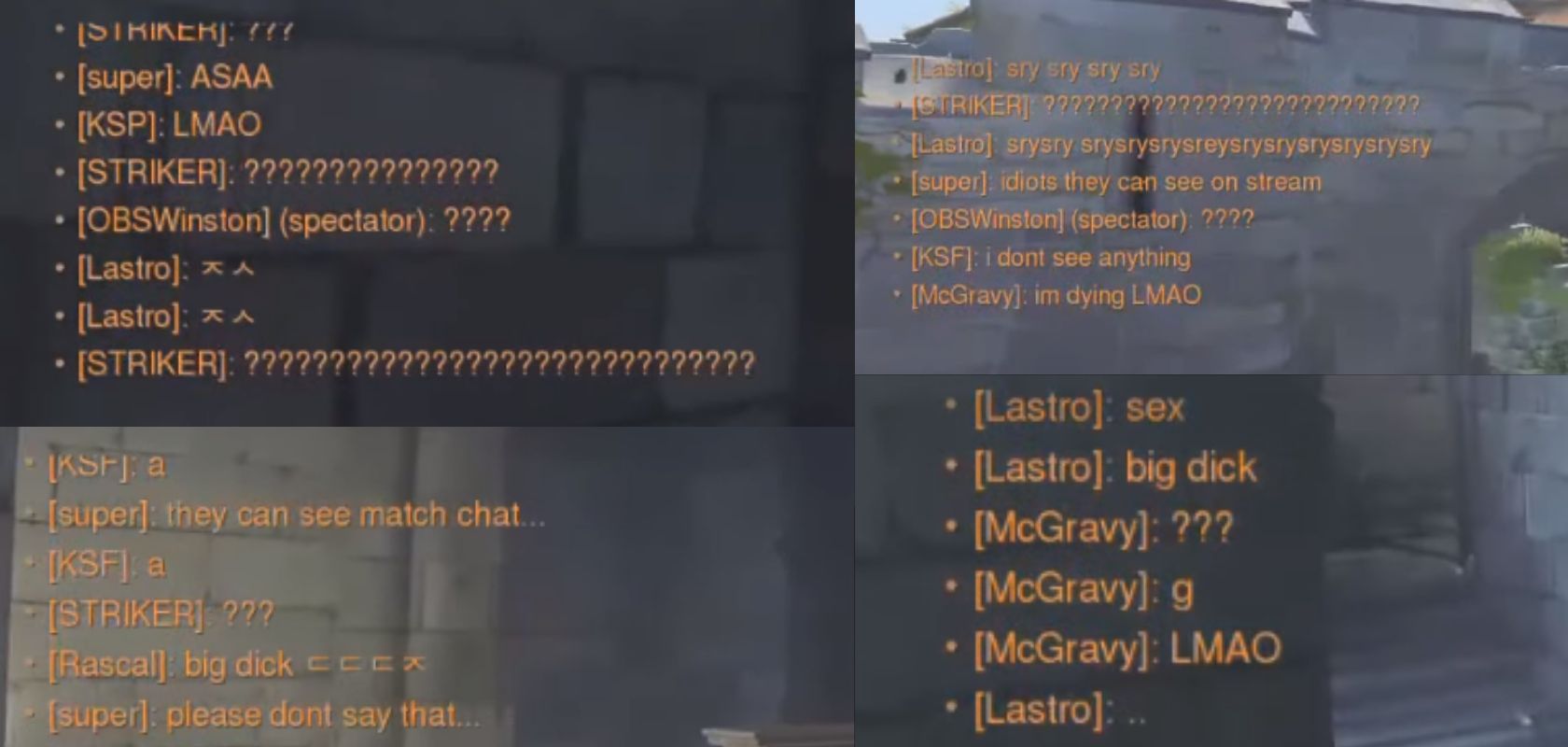 Regardless of whether the players were unaware that the chats could be read by virtually everyone from teammates to the general public, they received a slap on the wrist as Blizzard has levied a $1000 fine on each of the players.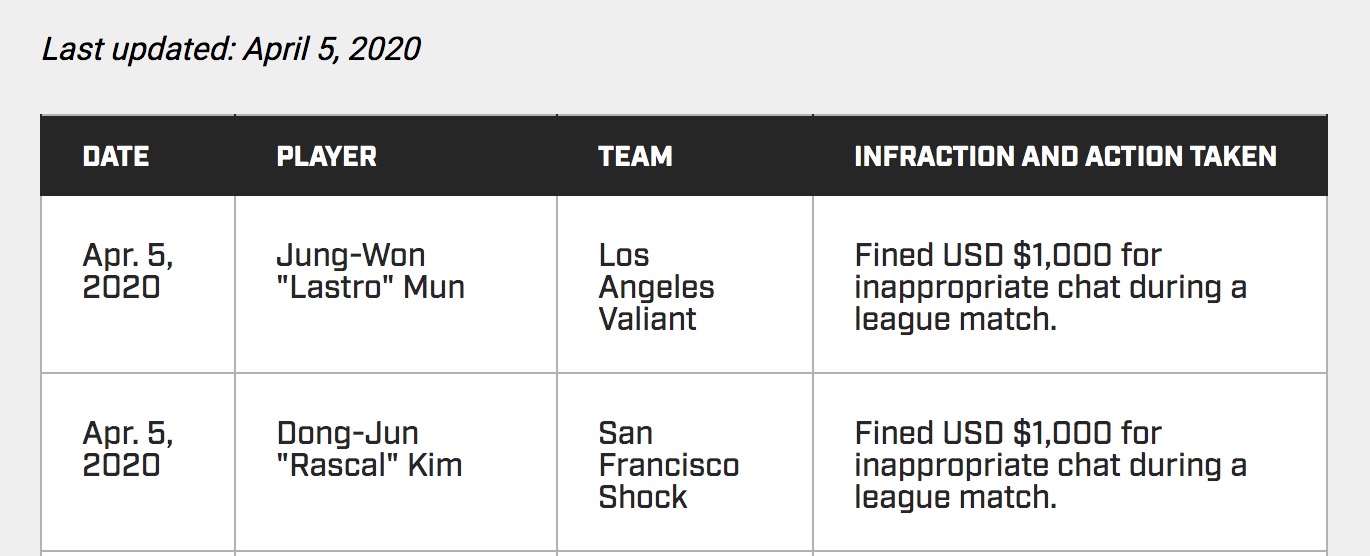 Based on a quick review of Blizzard's ban log, it was clear that the players were free to pay again once they cleared the fine.
Lastro, who was one among the two players to receive the fine, apologized for the mishap and stated that he would not let such incidents happen in the future.
"I thought the viewers could not see the match chat because everyone was typing in it. I wrote it as a joke, although I should not have done it regardless of whether the viewers could see the match chat or not. I will make sure something like this never happens again," tweeted Lastro.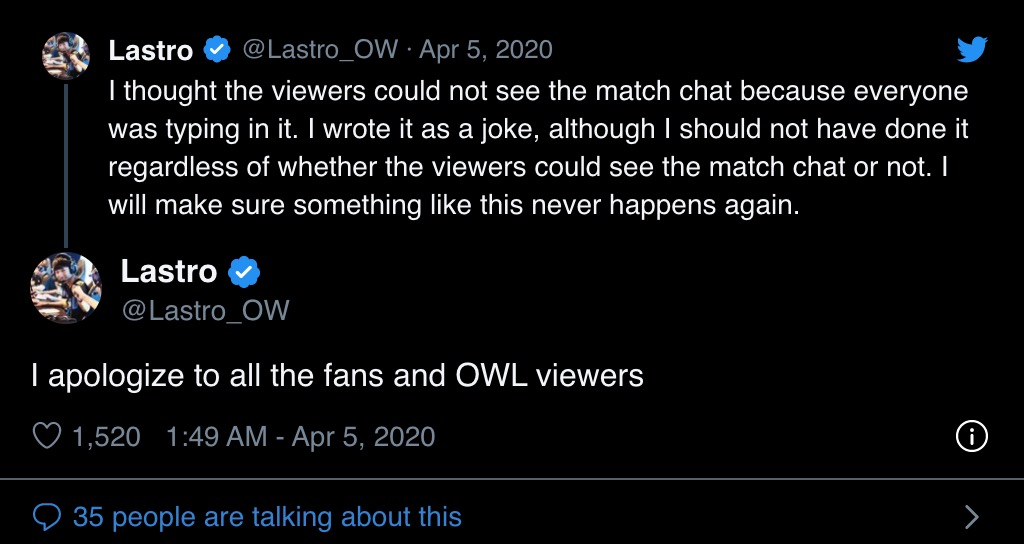 Viewers are mostly blasting Blizzard for the fine, saying that the streamers gave everyone a comical relief in times of distress. Others thought that the players weren't to be blamed for being unaware of the chat being public.
"They gave us meme content in these trying times. The heroes we needed," tweeted a fan.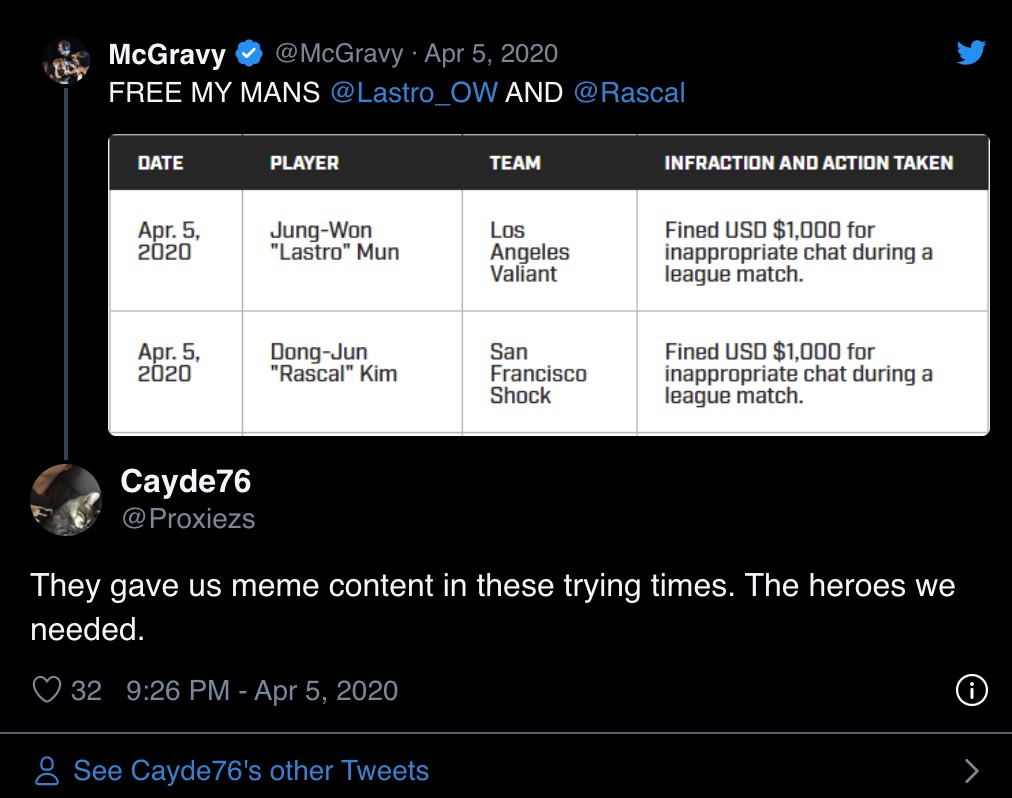 "I mean he clearly didn't know that the chat was public to viewers, unless you guys get fined for this kind of chat even when it's not visible to viewers I don't think this fine is justified," wrote another fan.