Bshirt, a company that sells clothes that make breastfeeding easier, lost thousands in sales after Facebook permanently banned its adverts for violating the non-nudity policy. The ads did not contain anything explicit.
Like most small businesses, Bshirt depends on the exposure afforded by social media. However, last month, it had about half of its revenue cut off when Facebook banned its ads account. Bshirt's co-founder Lisa Lessware told The Daily Mail the ban cost the company £15,000 ($17000) in sales.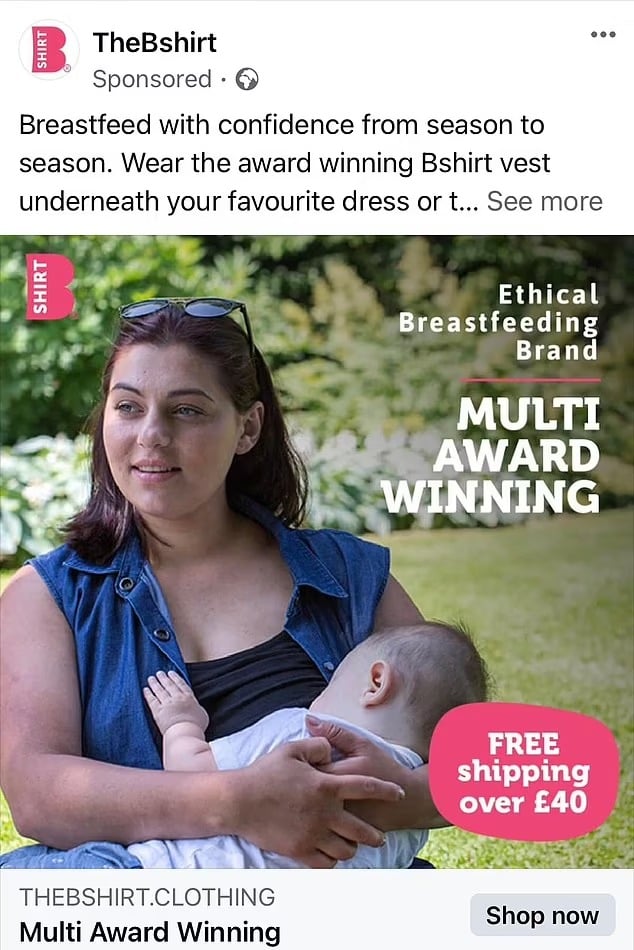 "We've been existing online for six years doing really well. So, to have that turned off overnight was devastating," Lessware said.
"We're utterly beholden to these social media giants and they don't give a toss if they are making lives miserable or not."
She explained that Facebook's automated moderation systems had flagged their ads in the past for violating the nudity policy.
"But we could always request a human to review it, and they would always say they are absolutely fine," Lessware explained. "Yet this time they said the decision was correct and that we were permanently banned."
Bshirt ended up having to pay £500 to Admission, a company that specializes in reversing Facebook ads bans. The ban was lifted last week.
"But not every company would be able to do that," said Lessware. "You should be able to have these decisions reviewed without having to pay magic consultants.
"We don't have the reserves to survive another ban. We're a small brand and we need to pay wages and our suppliers."
A spokesperson for Meta said: "Ads are governed by a stricter set of policies because they receive paid distribution to appear in people's feeds.
"A number of ads were removed in error. We apologize for this mistake and are working to improve our systems."