The advertising boycott of the recently-launched media outlet GB News might have negatively affected brands' customer perception, according to Stephan Shakespeare, the CEO of UK-based market research company YouGov.
Multiple advertisers, including top brands such as IKEA, Nivea, and Kopparberg, announced they would stop running ads on GB News, over the media startup's challenge to the mainstream media.
GB News, a UK-based free-to-air TV news channel that's also streamed online, launched on June 13 and has taken a "war on woke" stance.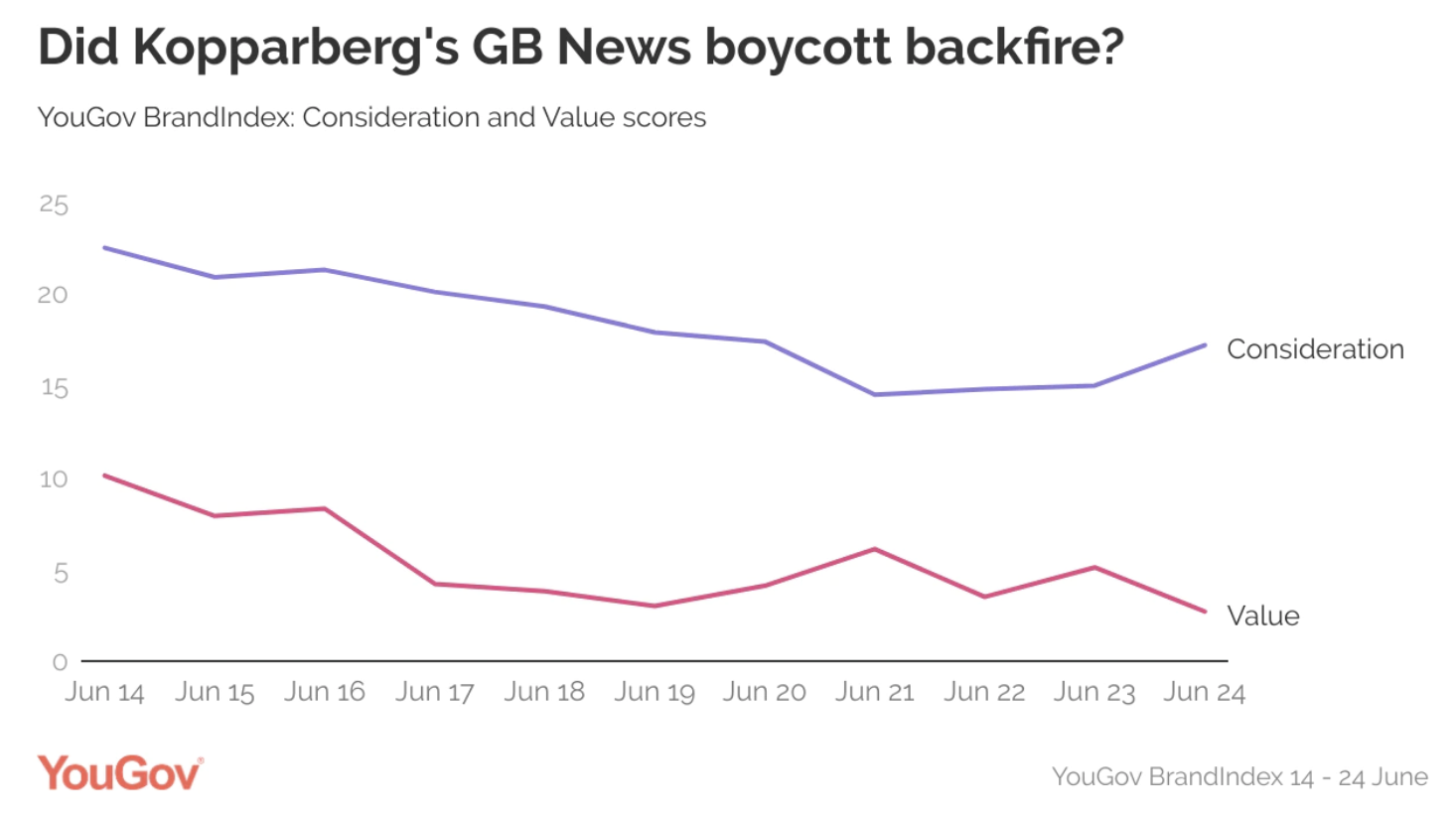 During its launch, its Chairman, veteran journalist Andrew Neil, said GB News was not going to be "another echo chamber for the metropolitan mindset that already dominates so much of the media."
Following the announcements of boycotts by multiple advertisers, Neil issued a warning that there would be consequences for brands that chose to go on the wrong side of its viewers. Shakespeare argues that Neil might have been right, providing Swedish brewery Kopparberg as an example.
After announcing that it would stop running ads on GB News, Kopparberg's Impression Scores (which measure the public's attitude towards a brand) fell from 18.1 to 11.3, between June 14 and June 19.
Satisfaction Scores (a measure of how satisfied a customer is by a specific brand) fell from 22 to 10.9, between June 14 and June 18. However, both scores have improved to 16.8.
Kopparberg's reputation, recommendations, consideration, and value for money scores also took a hit; so did its brand health metrics.