Privacy-friendly Brave browser's search engine has announced that a year after development started, it is exiting the beta phase and introducing a new tool that allows users to "de-Google" their search results.
The "Googled" results are carefully curated by Google, and almost every other search engine, which these days give prominence to ads over information, and then further algorithmically promote or downrank sites based on a variety of criteria, some of them highly controversial.
Brave looks to fix this problem by allowing users to curate their own search results, instead of allowing the Big Tech behemoth and others to do it for them.
Brave calls the new feature "Goggles" and says that its goal is to put users in charge. According to Brave Chief of Search Josep M. Pujol, cited in a blog post on the company's site, using Goggles is a way to "open" search ranking and filtering.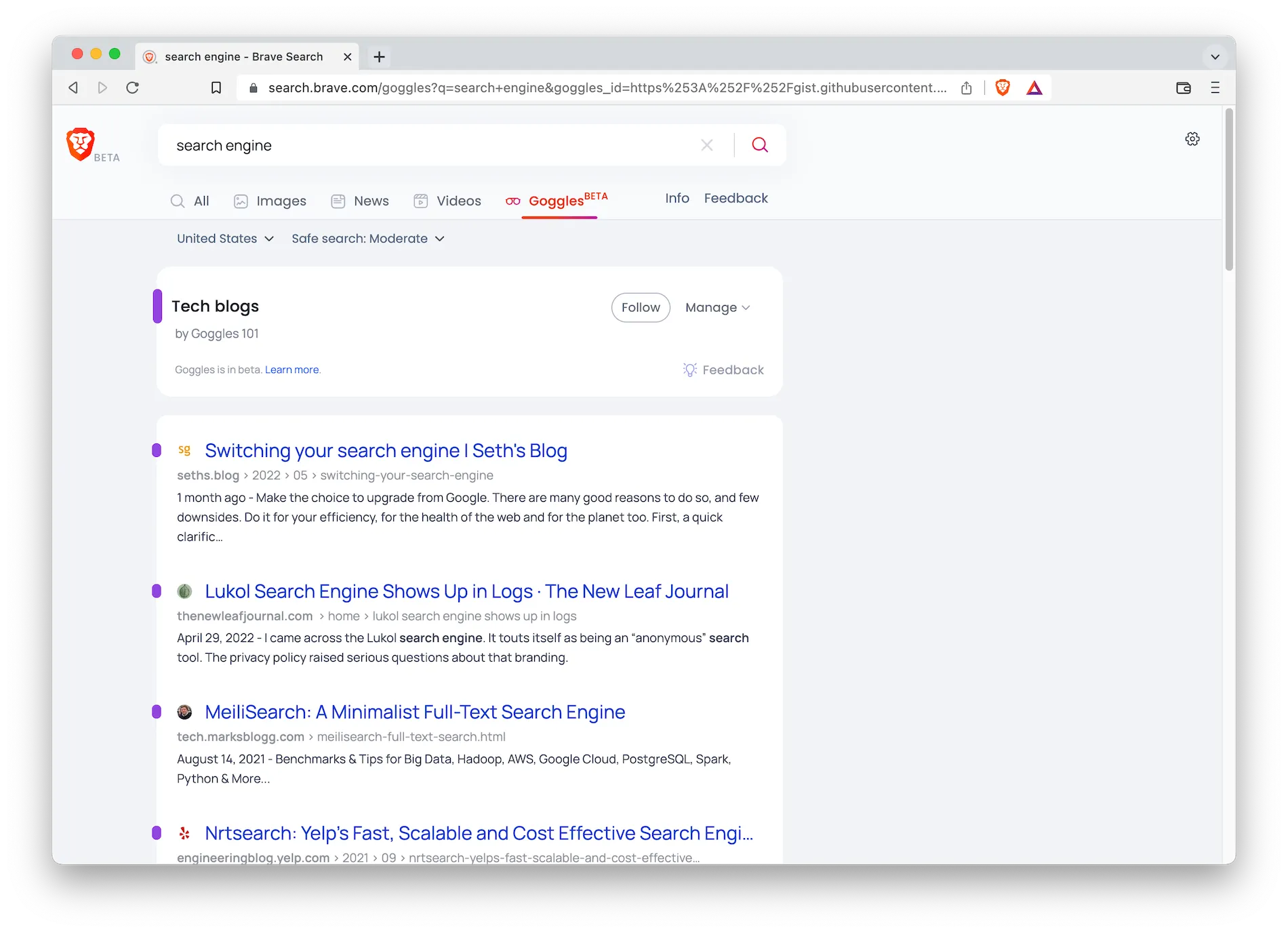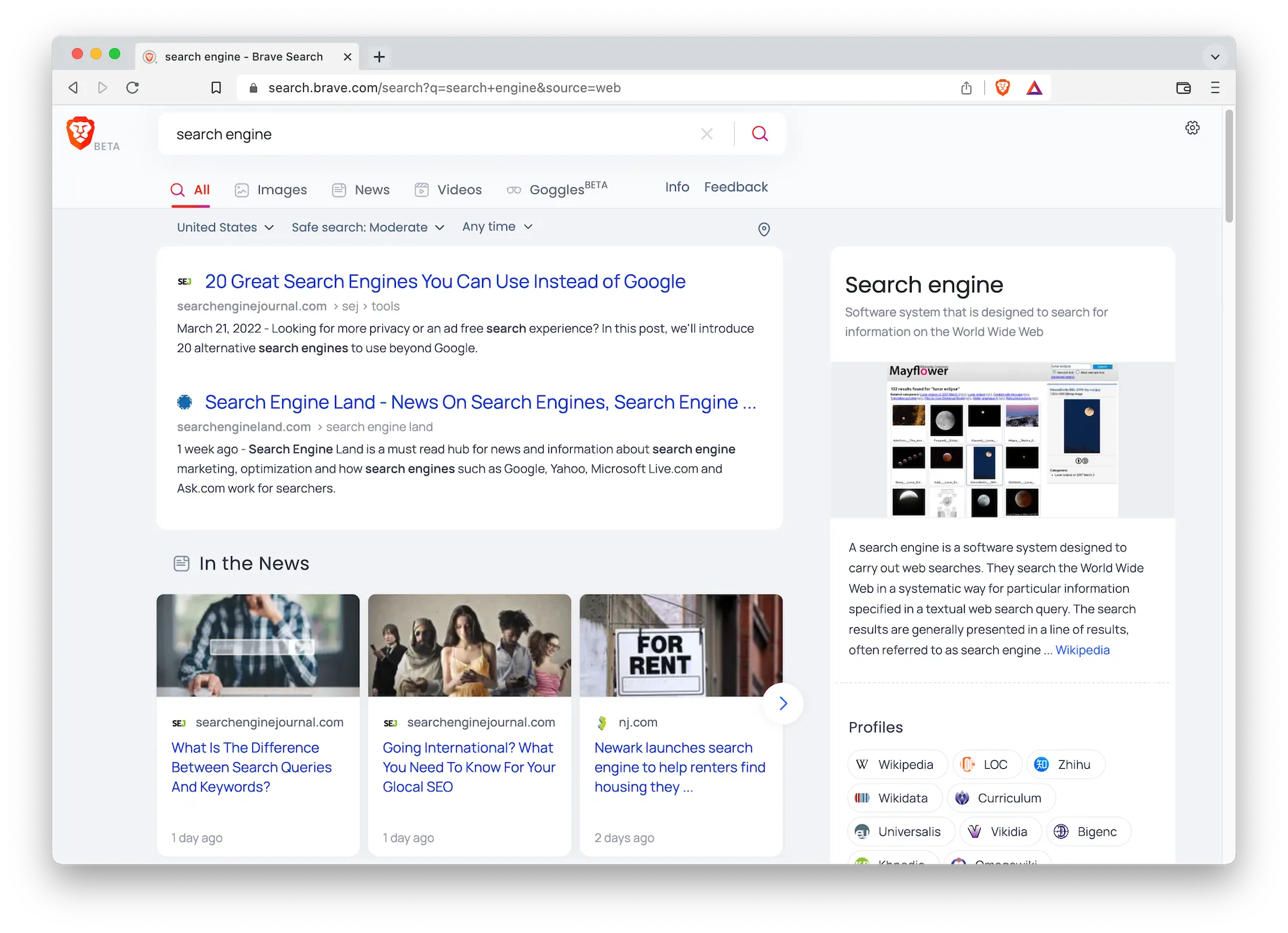 Goggles allows anyone to create rules and filters that "constrain the searchable space" and can also be used to change the ordering of results.
"Anyone could then choose to apply a Goggle – or extend it – to their view of Brave Search results. Essentially, Goggles will act as a re-ranking option on top of the Brave Search index," Brave announced.
Providing the opportunity to create multiple rankings instead of a single one is the point of the exercise here, doing away with bias – including that of political nature – that is present in Google, and also in Microsoft's Bing, etc.
One example shown in the post is creating a Goggle that will return results only from bloggers; and the same can be done to filter results coming from any site or media, as well as covering any specific topic.
Goggles is still in its beta testing phase, and is used in Brave Search (included in the Brave browser, and accessible in others via search.brave.com) and then clicking the Goggles tab in the search results page.
The code for this feature is available on GitHub (Goggles themselves must be hosted on GitHub or GitLab), and Brave says that any users can write their own or use Goggles created by others. Several examples are included as demos, showing the feature's functionality and explaining how Goggles are created.
Brave Search launched in June 2021. It started with 8.1 million searches and had 411.7 million searches in May 2022, a 5,000% growth.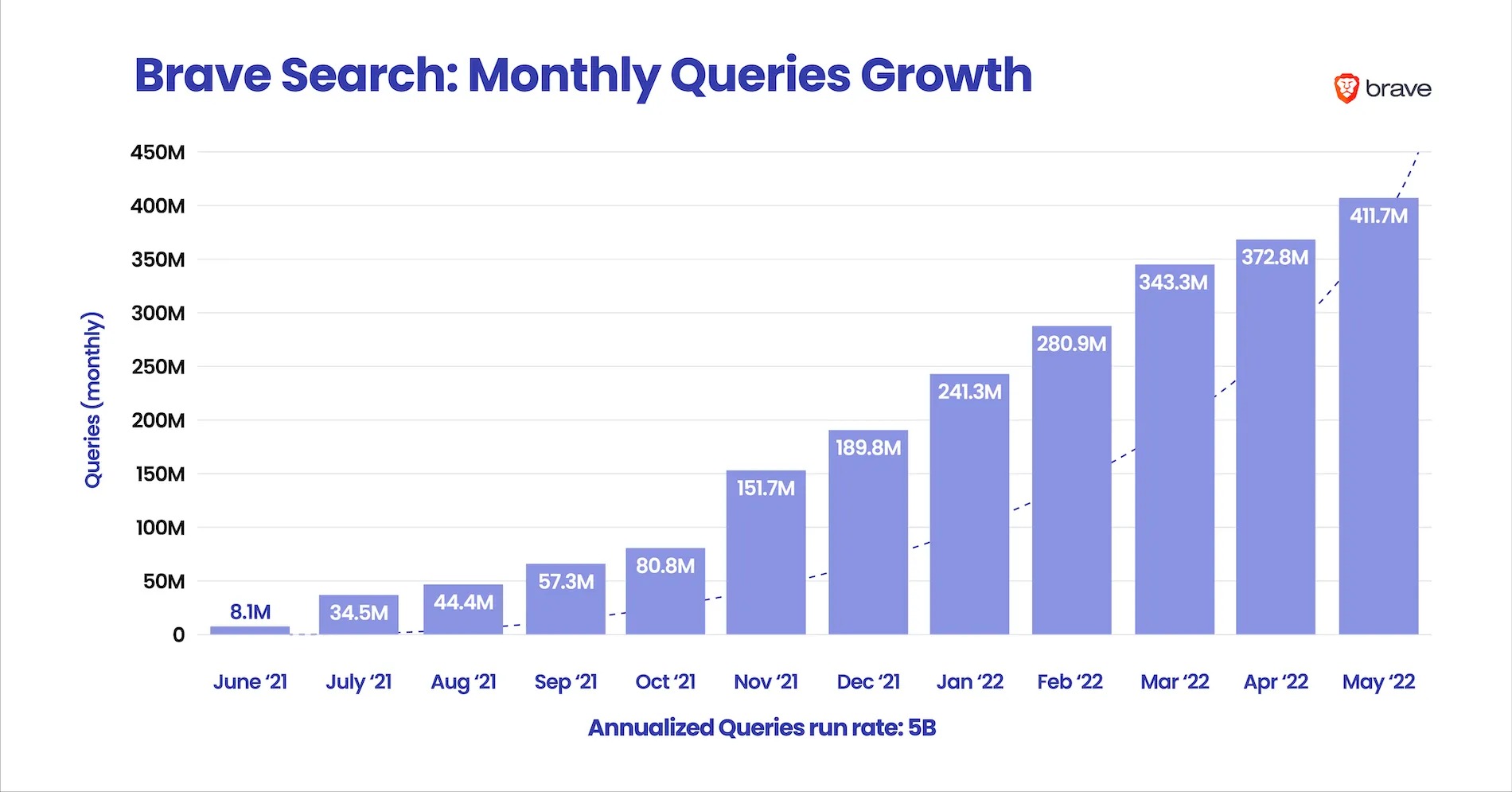 The company believes the search engine has been more talked about than DuckDuckGo because of the popularity of its browser. Brave Search users receive 92% of their searches directly from Brave's search index, not Google and Bing indexes. DuckDuckGo controversially uses Bing.
"Search engines that depend too much or exclusively on Big Tech are subject to censorship, biases, and editorial decisions," explains Brave in the blog post.
"Brave Search is committed to openness in search. It does not manipulate its algorithm to bias, filter, or down-rank results (unless it's compelled by law to do so)."
The company has also introduced some features to customize searches. For instance, it introduced Discussions in April. The feature compiles results from forums.