On Wednesday, a Brazilian federal judge ordered a temporary suspension of the popular messaging app, Telegram. The decision comes as a response to the platform's alleged refusal to provide information requested by the Federal Police on what it calls "neo-Nazi" chat groups.
Following the ruling, several users reported that they could no longer access Telegram as local carriers complied with the judge's decision. Google and Apple were also instructed to block the app. The daily fine for non-compliance is approximately $200,000.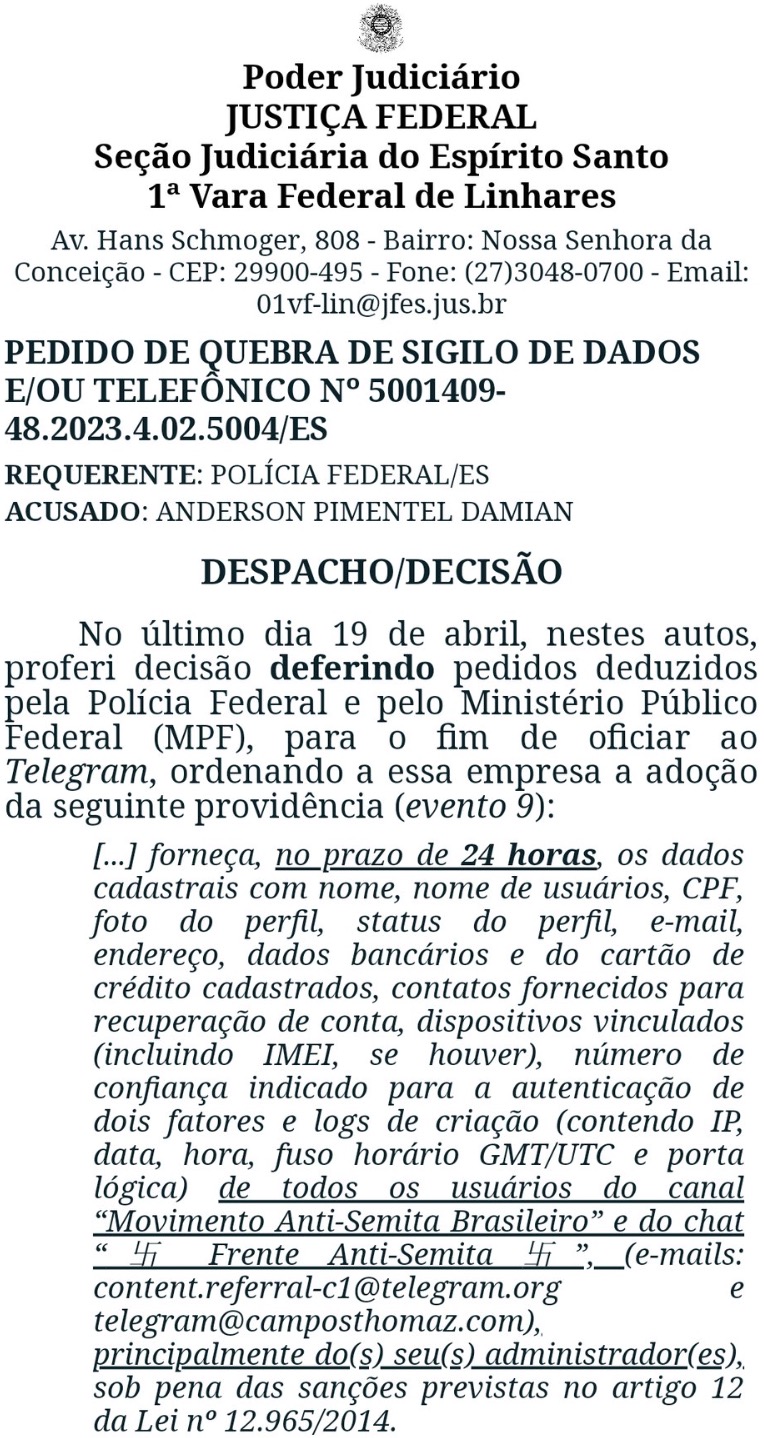 The Espírito Santo state federal court highlighted Telegram's apparent lack of cooperation with the investigation in their ruling, Globo reported. Brazil's federal police confirmed that efforts to block the platform are underway. However, Telegram has yet to respond to requests for comment on the ruling and its communications with the Federal Police.
President Luiz Inácio Lula da Silva and other officials discussed social media regulation during a meeting earlier this month. Controversial Supreme Court Justice Alexandre de Moraes, a big proponent of censorship, referred to social media as a "no man's land" where users can still engage in illegal activities, stressing the need for regulation.
Last year, de Moraes ordered a nationwide Telegram shutdown, citing the platform's non-cooperation with authorities. The app was free to return after it said it would censor. Telegram has grown in popularity in the country as it's more censorship resistant than US-based apps.