Brian Goegan, an economics professor at Arizona State University, sent an email to his students arguing that he is being dismissed because he is refusing to assign an online textbook for the Econ 211 and 212 courses. According to Goegan, the online text system "requires students to pay just to turn in homework", and it is a way for the University to generate some extra bucks through the agreements with the text publishers.
As the education system is switching to all-digital products, students are as a matter of fact forced to buy these learning materials from publishers, just to be able to turn in their assignments. This didn't happen in the old-school textbook model, where students had the option of buying a used copy or renting it, without spending a fortune.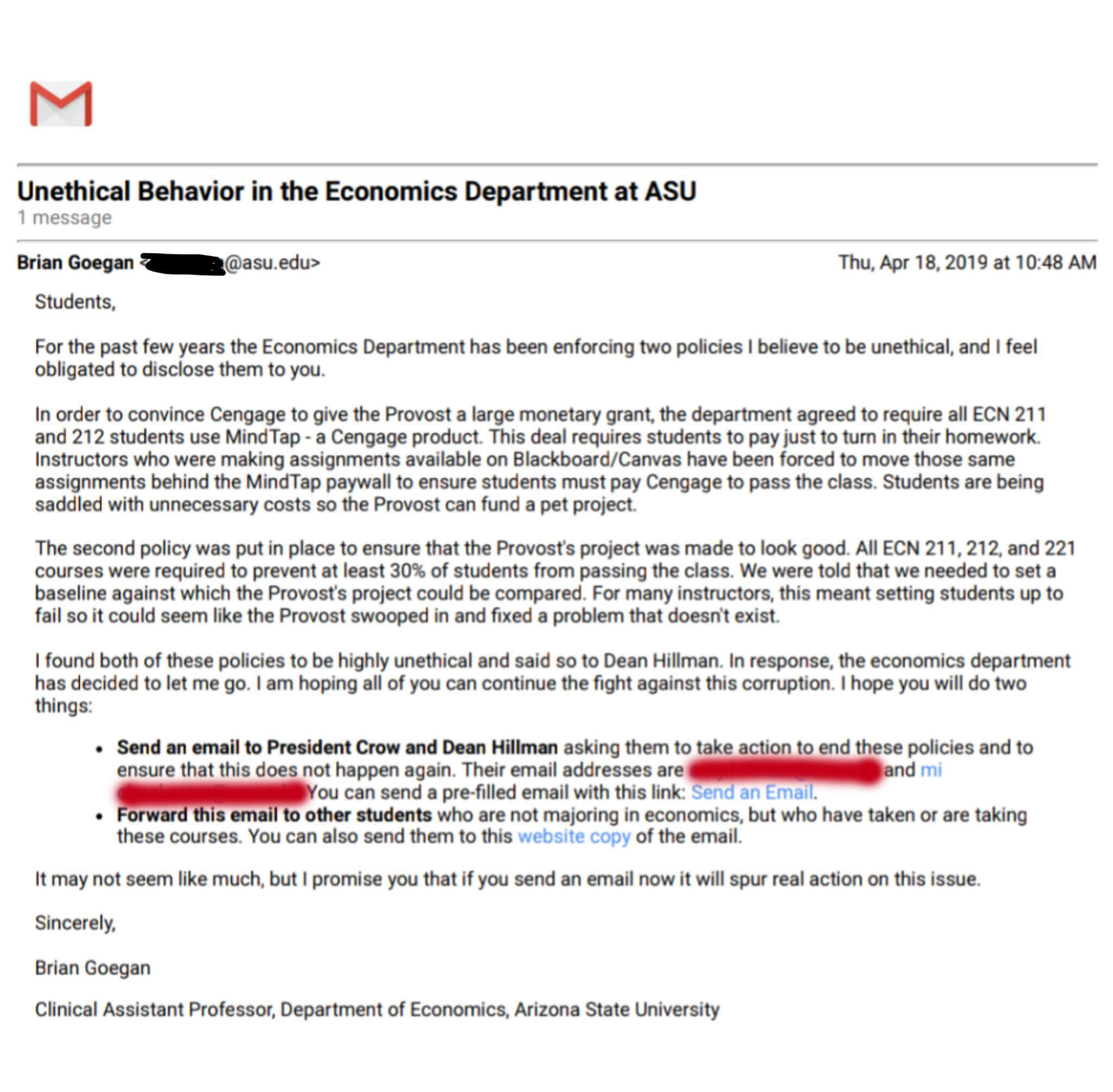 Many students are resisting the change, arguing that the web is a good enough source for all the information they need. Many are defending the professor's views and depict him the hero of a class war against institutions. There are even t-shirts with the slogan "my homework was more expensive than this t-shirt".
According to the University instead, the professor is a liar. In its own statement published on Reddit, ASU declared that it does not have any economic agreement with the publisher of the online text, apart from having negotiated a better price for its 13,000 students enrolled each year in Econ 211 or 212. $93 dollars for the text and its homework tool, as opposed to the $148 for the text only on Amazon.
Goegan told Inside Higher Ed that even with the discount, the cost of the text and the tool are not worth it. "I know that relatively speaking it seems low for a textbook, but for that price you can buy just about any book in the world," he says "I would joke with my students that they could buy all the Harry Potter books for that price and learn more from those than from the textbook."
It would seem though that the digital homework systems are here to stay. The advantage for the publishers is evident, as this would be the end of the used-books market.