The economic crisis caused by the COVID-19 pandemic has prompted BuzzFeed to decide to cut the salaries of all its executives and employees to avoid mass layoffs.
Despite having reduced its team by 15% in January 2019, the company still has approximately 1,450 employees spread across their 18 global offices.
However, the arrival of the coronavirus has begun to negatively affect media companies as it's hurting ad revenue and sponsorships – the main source of income for most sites.
In order not to resort to a mass layoffs again, Jonah Peretti, BuzzFeed's CEO, reported that the action plan to be taken during the COVID-19 pandemic would be to cut salaries for employees and executives, including his own.
Desperate measures
According to Peretti's memorandum obtained by Reclaim The Net, this temporary measure would make it possible to avoid the dismissal of the staff. While the union representing BuzzFeed workers has yet to accept the terms, it appears that employees have no objection, according to a statement they posted: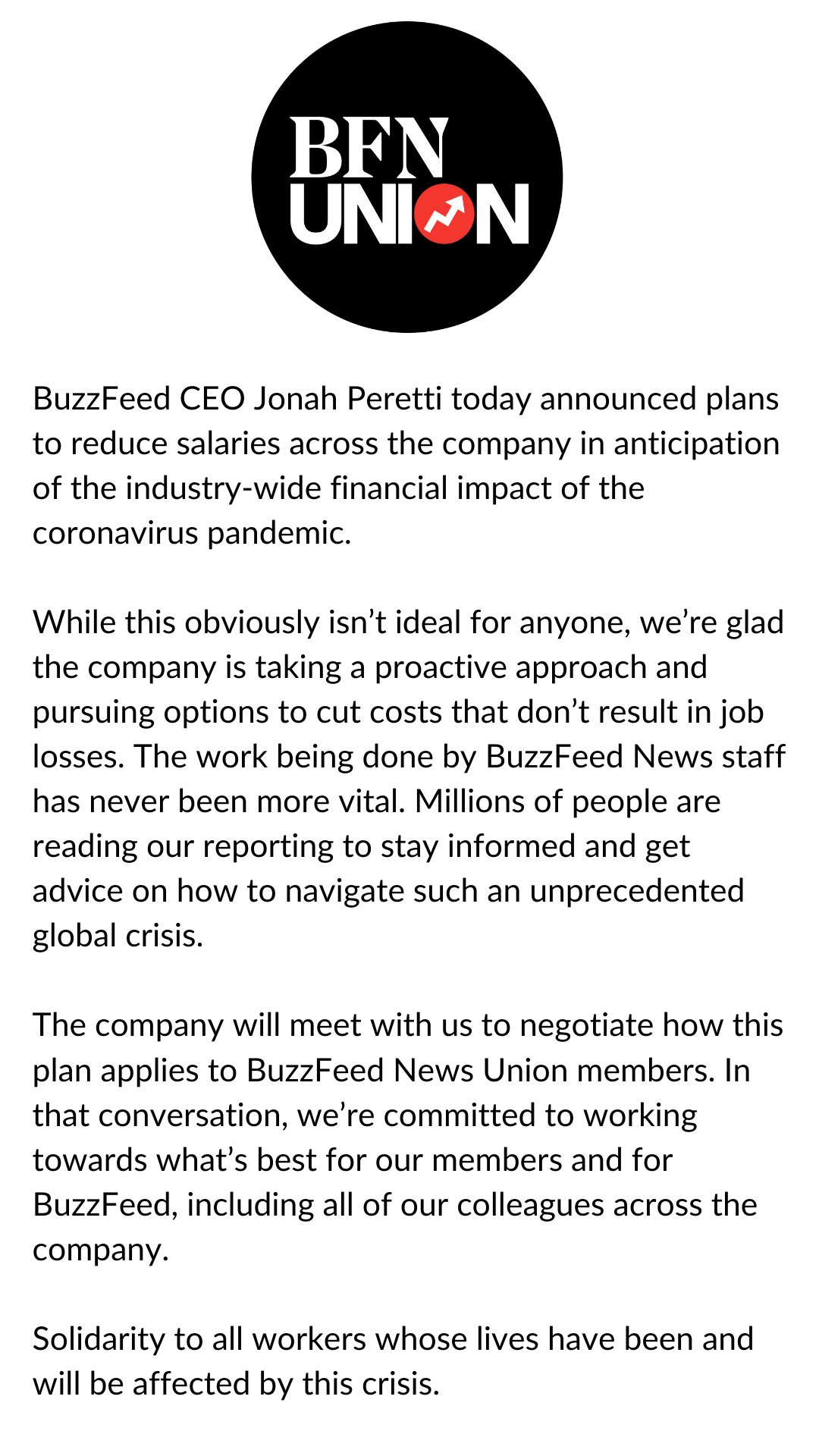 To make the measure as fair as possible, executives will make percentage reductions depending on employees' position and salary. The most affected will be Jonah Peretti, who said he will give up 100% of his salary until the crisis is resolved.
From the internal memo:

Other top executives will have reductions of between 14% and 25% depending on their annual earnings.
Freelancers could be the most affected employees, since they do not have an established annual salary, but payments will be reduced by 8%.
Company employees will have reductions from 5% to 13% depending on their annual earnings. BuzzFeed's annual minimum wage is $40,000 and applying the minimum 5% reduction means they would stop earning $2,000.
On the opposite side of the spectrum, the 13% reduction will apply to salaries above $225,000, so they would stop receiving approximately $29,250 annually.