​​Activision, the titan behind the legendary Call of Duty franchise, has flexed its corporate muscles by pulling the Nickmercs Operator skin from its in-game store.
The decision followed comments made by Nickmercs, a high-profile streamer and Faze content creator. The cancelation has been met with backlash from some gamers.
Nickmercs had been a colossal figure in the Call of Duty community, so much so that Activision had previously honored him with a Spartan-themed Operator skin. A skin is a "look" that players can choose for their character.
The drama ignited when Nickmercs tweeted a comment in response to a thread posted by MLG's Chris Puckett, which featured a recent brawl that broke out between Antifa groups and parents that had been attending recent meetings to request transparency regarding their kids' curriculum, which the Glendale School Board had refused to provide.
A combination of Armenian, Hispanic, and Christian families are in the process of challenging what they say is the lack of transparency at the school over concerns about their kids being taught gender ideology.
On Tuesday, a vote was scheduled to decide on recognizing June as Pride Month.
A brawl between the Antifa groups that support gender identity being taught in schools and the parents soon broke out.
Commenting on the event, Nickmercs took to Twitter.
The tweet, which reached several million people read: "They should leave little children alone. That's the real issue."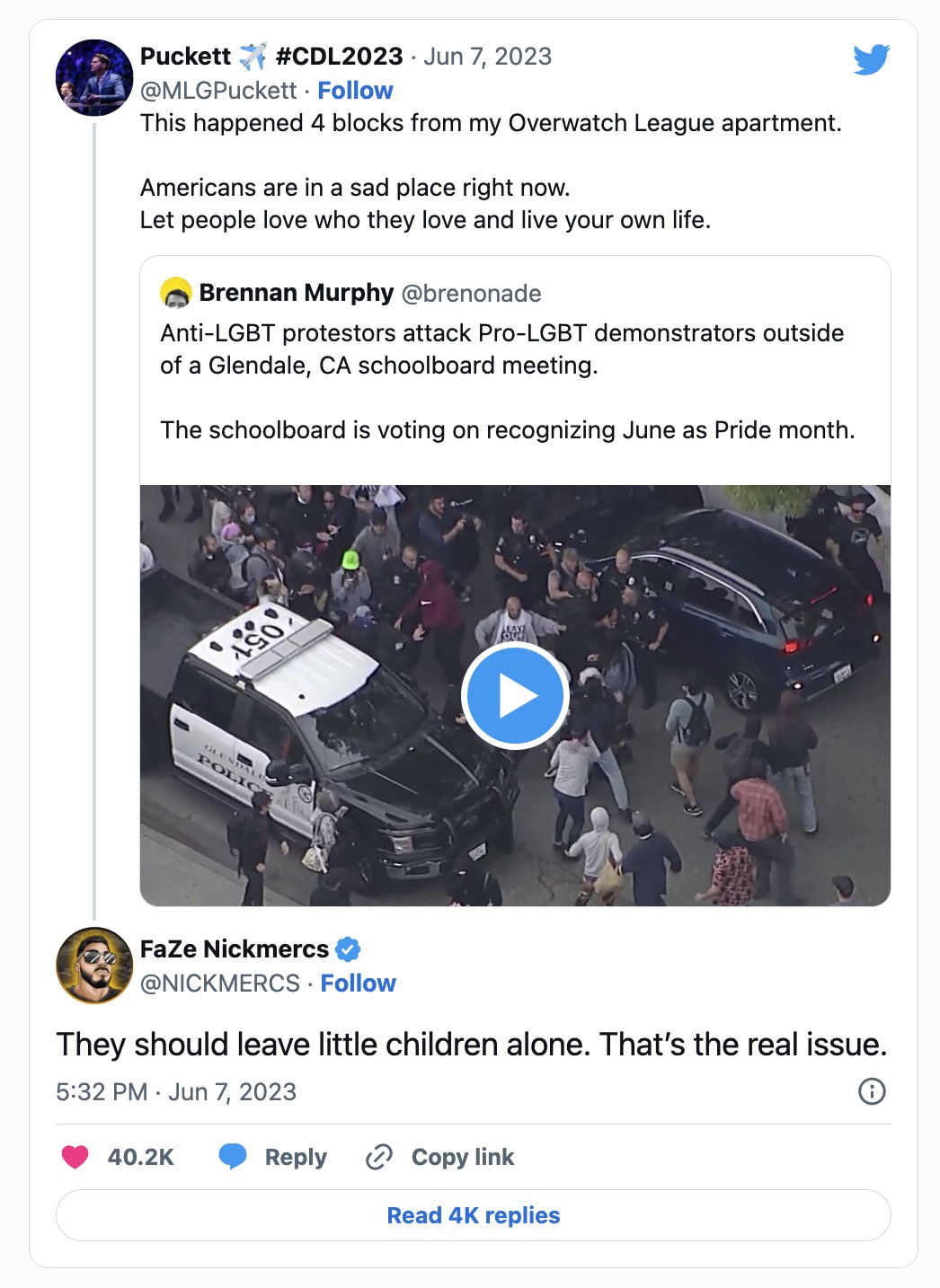 The ink was barely dry on the tweet when Activision, without missing a beat, announced the removal of Nickmercs' Operator skin from its store.
"Due to recent events, we have removed the "NICKMERCS Operator" bundle from the Modern Warfare II and Warzone store. We are focused on celebrating PRIDE with our employees and our community," Call of Duty tweeted.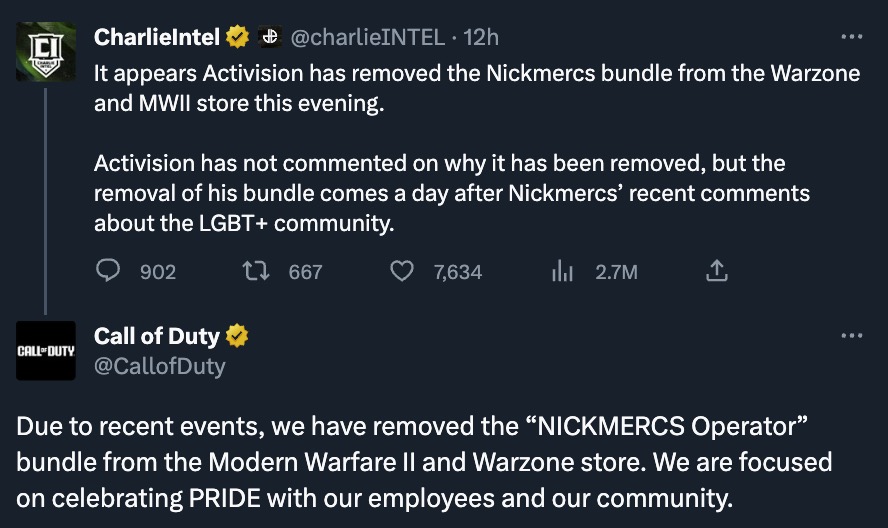 It is pertinent to note that while the Operator skin has been yanked from the store, it remains in the collection of those who previously acquired it.
In the ensuing maelstrom, Nickmercs adopted a defiant stance in a video, clarifying his intent without tendering an apology for the tweet. He elaborated that his emphasis was on parental guidance on these issues rather than classroom discourse.
"I just don't think it's any place for a teacher or a school — I don't think it's the place to speak about things like that," Nickmercsh said in a stream. "It's not that I think it shouldn't be spoken about. If that's what you got from that tweet, then you're just wrong."
"I don't have any quarrel with anybody in here," he continued. "I don't have any quarrel with people on the internet. It wasn't an anti — I guess — gay tweet. That wasn't what it was. If you think that I hate you because you're a certain way, you couldn't be any more wrong."
"I want to be the one — and my wife wants to be the one — to speak with our child about stuff like that. And that was the tweet. …I didn't mean to upset anybody. I know that I did. I'm not apologizing about the tweet, because I don't feel like it's wrong. I'm gonna stand by what I said."
Fellow popular streamer Dr Disrespect said that Call of Duty was "pathetic," after Activision's cancelation of Nickmercs.
"Who's running Call of Duty PR and Marketing now? Same people from the purple snakes?," Dr Disrespect added. "Purple snakes," is his name for Twitch and its employees after the platform banned him from the platform without giving a reason.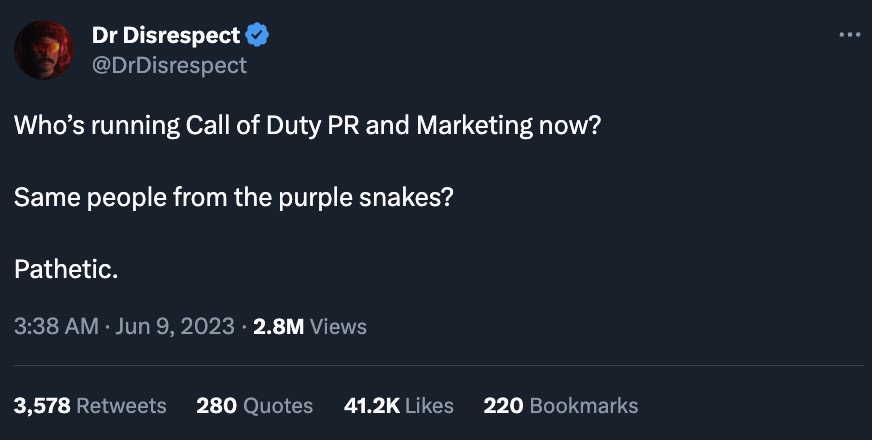 It's a clash of titans and ideologies, and the gaming community is now an arena where battles over societal values are waged. While some laud Activision's move as a triumphant blast in support of the "LGBT" community, others say that it's part of the growing intolerance of free speech and the constant suppression of one side of an argument.