Patterk Netser, a housing minister from Nunavut, northern Canada, has now been stripped off of his cabinet portfolios as he made a Facebook post saying "All Lives Matter."
Netser recently took to Facebook and wrote "All lives matter," while also referencing his pro-life views as related to abortion. Soon after he made those comments, Netser was removed from his duties as the housing minister. He was also responsible for the Nunavut Arctic College, but was removed after this "unacceptable social media post."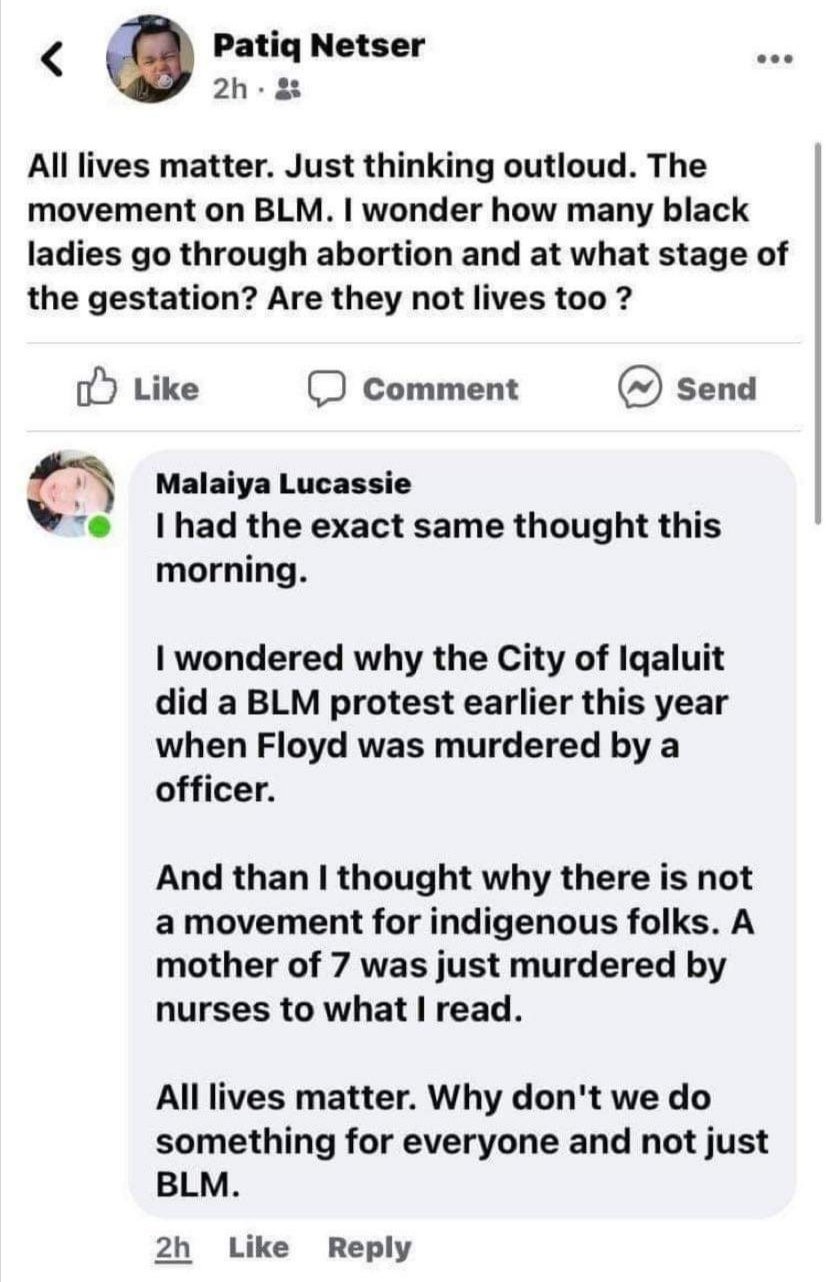 "I practised my freedom of speech as a Canadian citizen, which is protected in the Constitution… Our freedom of speech is just automatically taken away, little by little, and before we know it, we're going to be a country like China or Russia," said Netser, as reported by The Canadian Press.
Joe Savikataaq, the first minister of Nunavut, also known as the "Premier of Nunavut," said that he learned about the Facebook post through one of his staff members. Savikataaq called Netser and presented him with two options: quit or get stripped of portfolios. Netser refused to resign, forcing Savikataaq to do the latter.
Savikataaq said that being an executive council member meant carrying the position "24 hours a day, seven days a week," because of which making such remarks was unacceptable. The Black History Society of Nunavut appreciated Savikataaq's "hard decision to remove a cabinet member who had made insensitive comments towards our local Black Lives Matter movement, Black women and women generally."
"I was quite shocked that a post like that was posted by one of the executive council members, as part of my cabinet," said The Premier.
Netser later apologized for his post and said that he did not want to target a specific group but was concerned about the "little babies that were aborted and that have been aborted."
The Premier also said that he cannot remove a minister but can only remove portfolios. "As a premier, I can remove portfolios but I cannot remove a minister. Only full caucus can remove a minister."