A bank in Canada apologized to a customer who had his account frozen for participating in the Freedom Convoy protests for civil liberties earlier this year, where truckers from all over the country drove to Ottawa to protest COVID measures.
Scotiabank apologized to Benjamin Dichter for freezing his account because he was believed to be an organizer of the protests.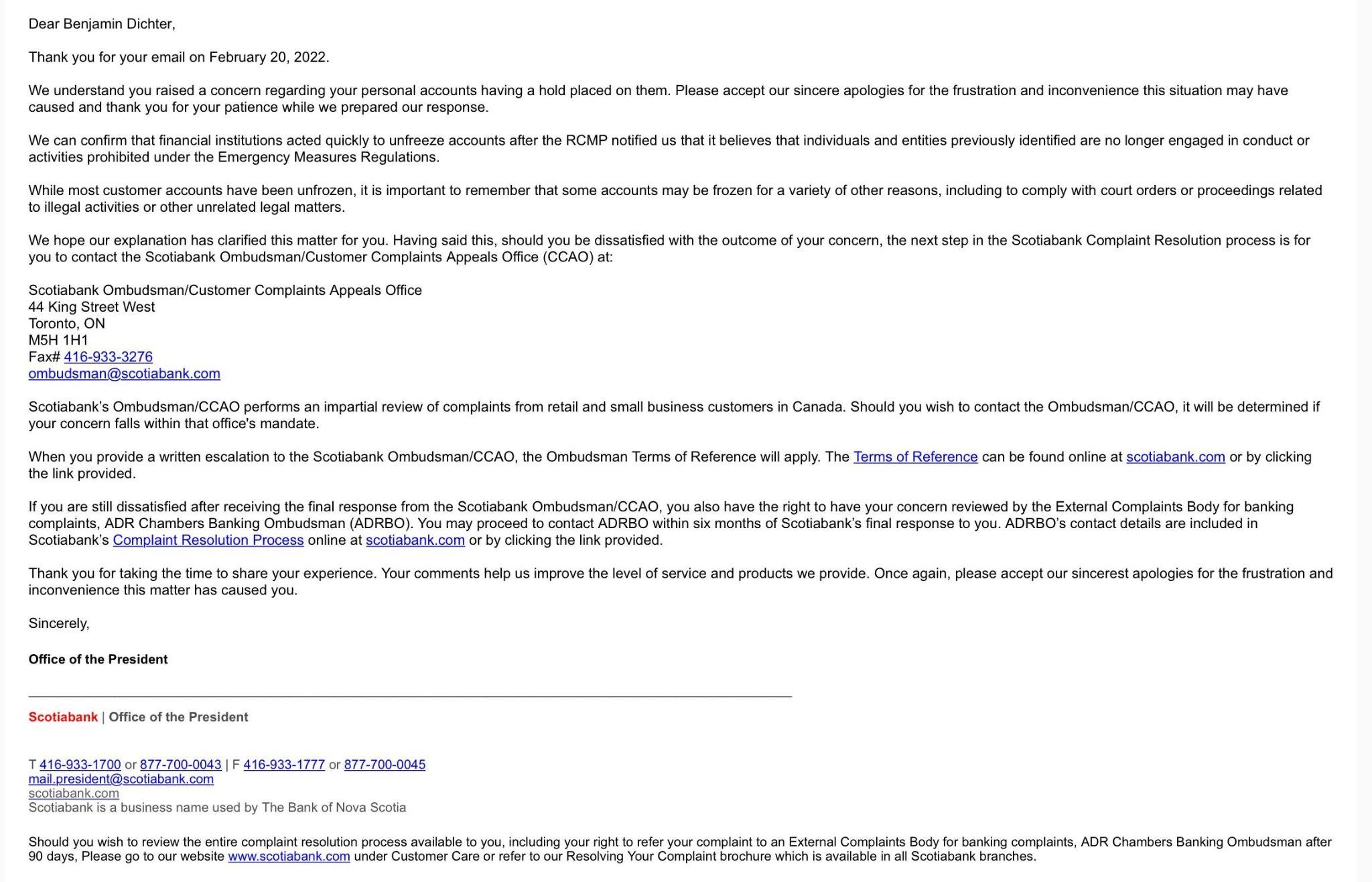 Financial institutions were ordered by the government to stop serving customers who were aiding the protests. The Royal Canadian Mounted Police even provided banks with the names of people whose accounts should be frozen.
"Please accept our sincere apologies for the frustration and inconvenience this situation may have caused," the bank wrote in its apology letter. "We can confirm that financial institutions acted quickly to unfreeze accounts after the RCMP notified us that it believes that individuals and entities previously identified are no longer engaged in conduct or activities prohibited under the Emergency Measures Regulations."
The apology was in response to an inquiry by Dichter. In an interview, he said he does not blame the bank.
"I don't believe the banks went out of their way to target clients," he said. "I believe It came from somewhere else. They didn't do it on their own accord."
"My interpretation of their response is, 'we do not want to do this,'" he added. "As soon as they allowed us to give you access to your account, we did so immediately. It wasn't our choice."