A parenting blogger has faced backlash online and threats to boycott her business after screenshots were posted suggesting her family donated to the Trump campaign.
Someone shared screenshots showing she and her husband had made several donations to President Donald Trump's reelection campaign. Fellow mommy bloggers and other influencers on Instagram have criticized and distanced themselves from her, campaigning against her and telling millions of followers not to buy any of her products.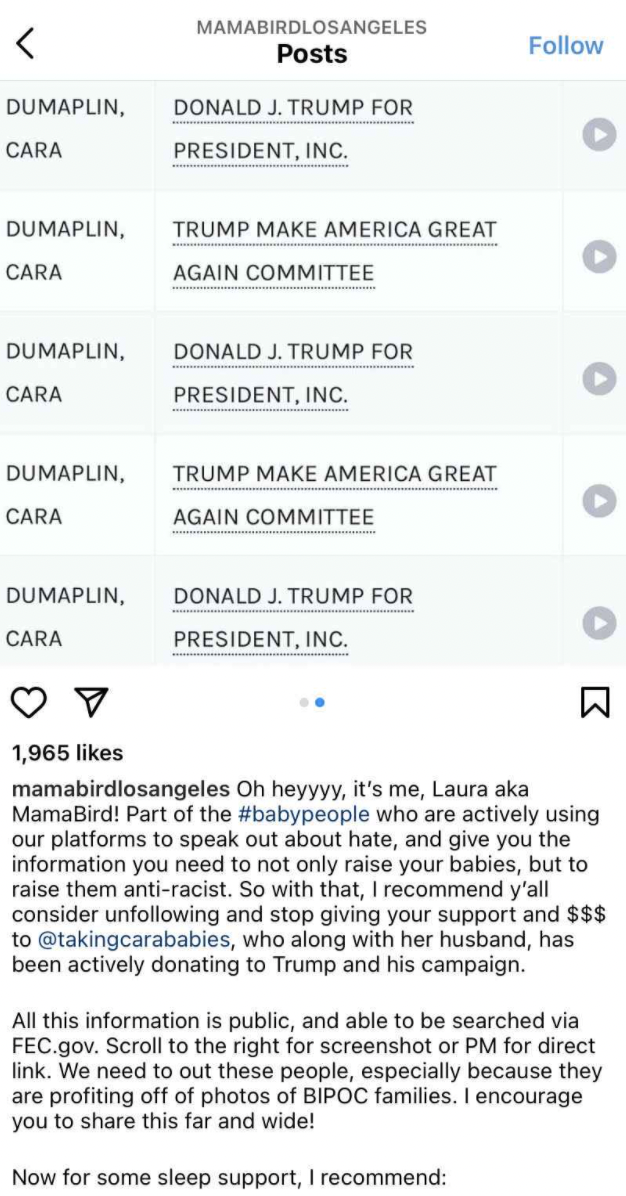 The motherhood niche is quite big on Instagram. Many accounts are dedicated to motherhood; sleeping tips, toddlers' activities, and other topics related to mothers and small kids.
One such account is TakingCaraBabies, whose founder, Cara Dumaplin, is a Neonatal Nurse and Certified Pediatric Sleep Consultant. Her account has more than 1.3 million followers, including other mommy bloggers, Instagram influencers, and real-life celebrities, many of whom enjoy her content.
However, people seemed to forget how much of an expert she was after she was exposed for being a Trump supporter.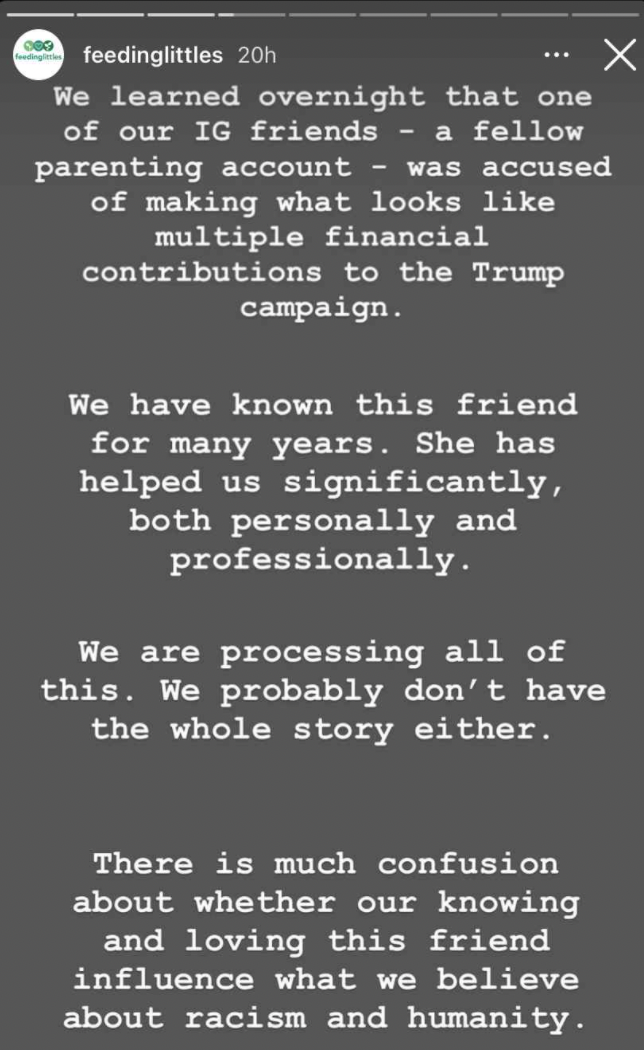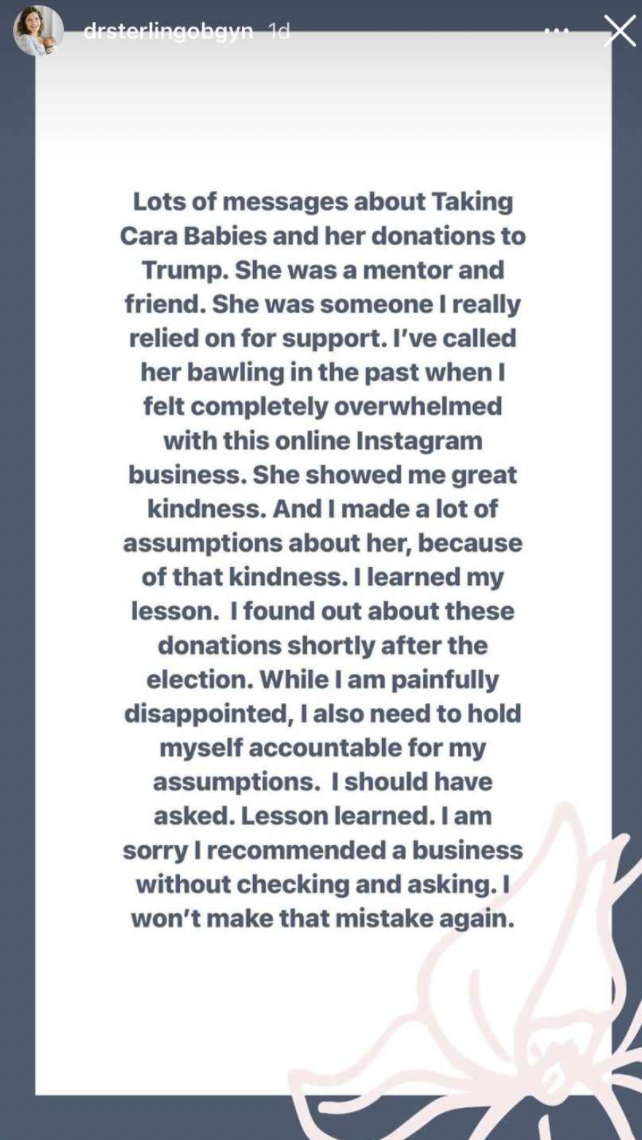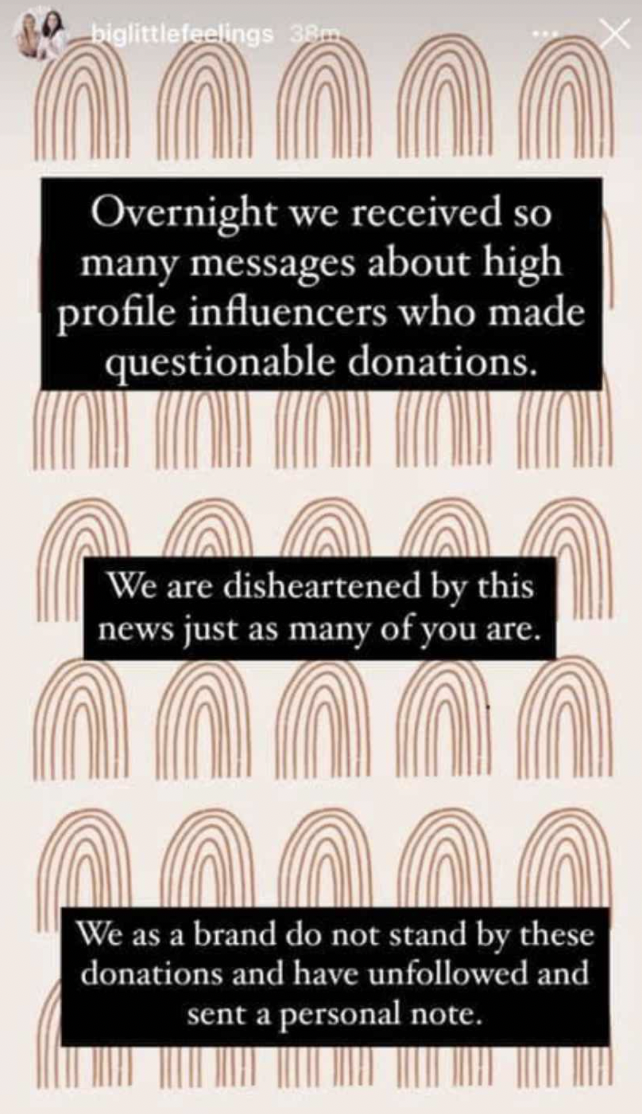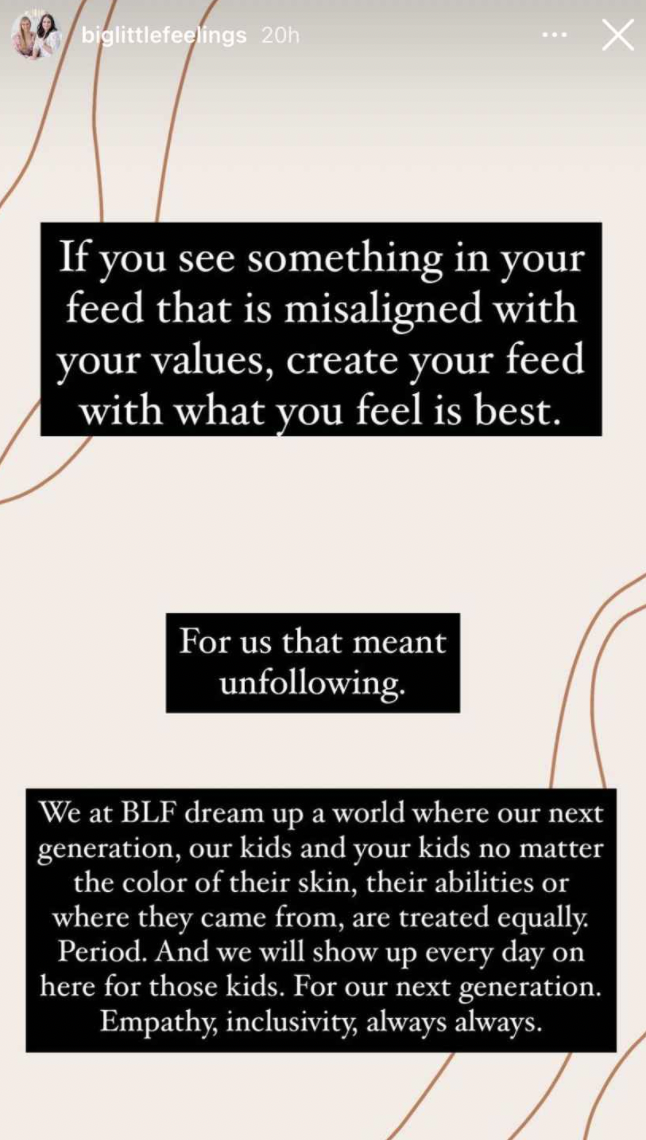 Fellow motherhood-focused account, @mamabirdlosangeles, shared screenshots showing Dumaplin and her husband had made multiple donations to the Trump campaign. MamaBird encouraged her followers to unfollow Dumaplin's account.
Some of her followers or fans were outraged by the revelation. Others, particularly fellow mommy bloggers, distanced themselves from Dumaplin, many were even encouraged to stop doing business with her.