Twitter memes have been under constant attack in recent weeks and now one of the most popular and prolific meme-makers on the platform, Carpe Donktum, has had 14 of his memes taken down after they were hit with a flurry of Digital Millennium Copyright Act (DMCA) notices.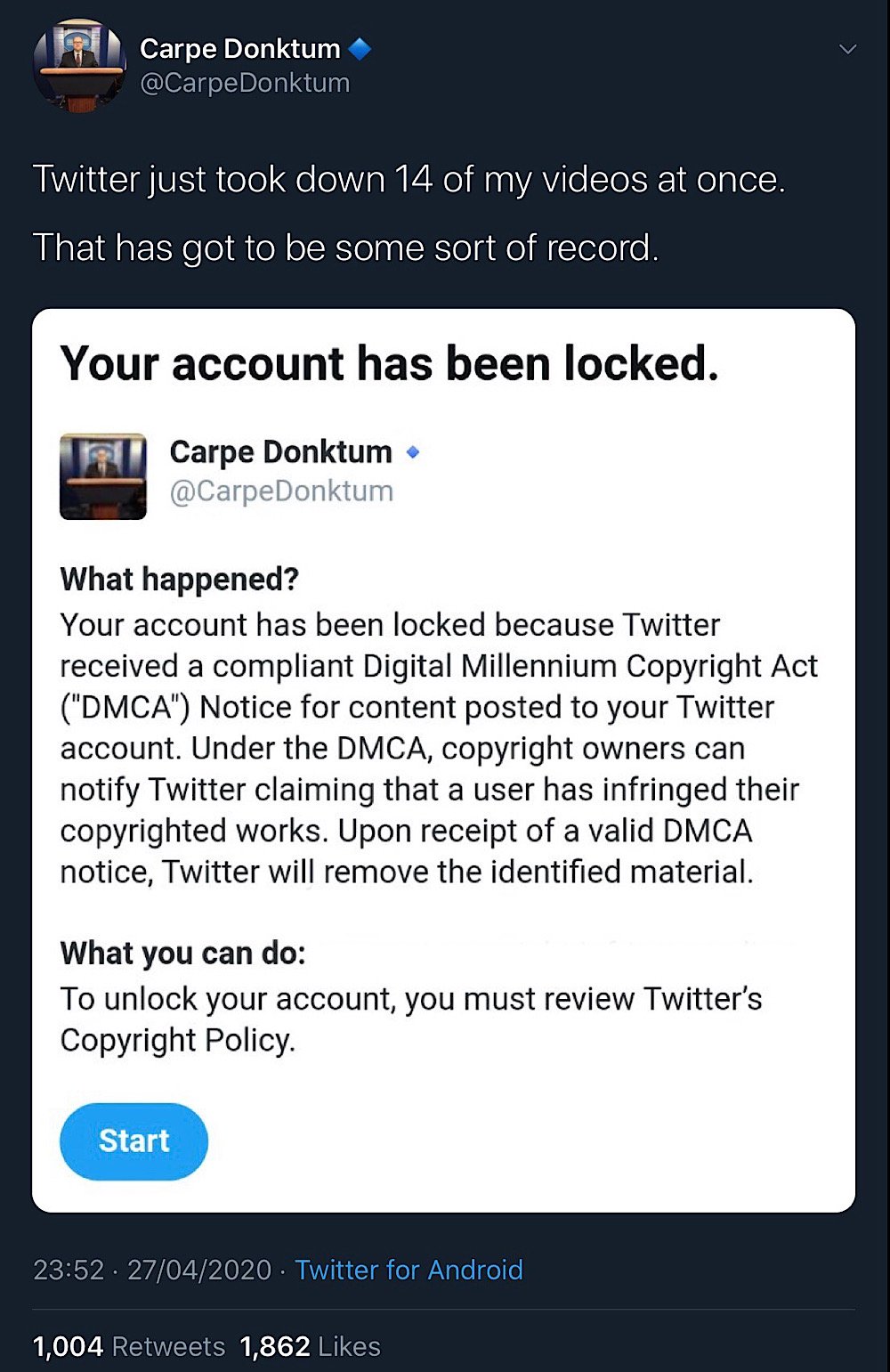 Some of the memes that were taken down include:
Carpe Donktum suggested that this was targeted due to all 14 of the memes being taken down at once and most of them featuring different songs which aren't owned by the same company.
He added that unlike previous DMCA notices he's received where other infringing accounts are listed, in this instance only his account was listed on the notices.
Carpe Donktum also noted that this was unprecedented for his account because he's never had this many memes taken down at once.
Memes are usually protected under fair use – a provision in copyright law that allows the use of copyrighted material without permission from copyright holders if it meets fair use standards.
This is because they're often deemed to meet the standard for fair use by transforming the original copyrighted material into something new.
However, fair use ultimately has to be decided in court and Carpe Donktum said he won't be filing a lawsuit to challenge the takedown of his memes.
After taking down Carpe Donktum's memes, Twitter then hid his Periscope video explaining the situation behind a "sensitive material" warning notice.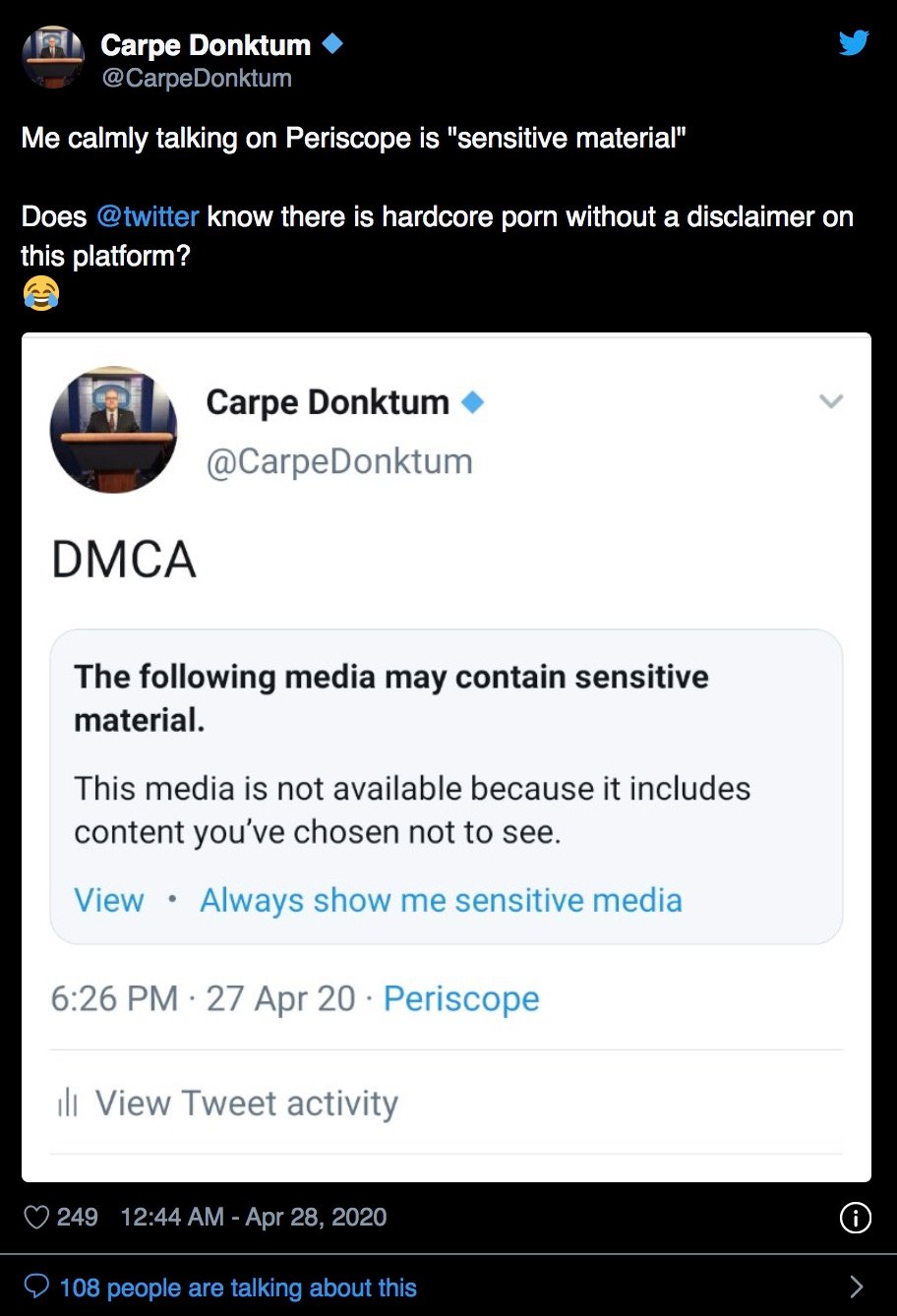 Carpe Donktum's memes are some of the many that have been scrubbed from Twitter this month.
President Trump's viral Biden-Obama Twitter meme was taken down a few days ago after a copyright claim from Warner Chappell Music.
And Twitter has recently been clamping down on memes featuring Democratic presidential candidate Joe Biden by removing the memes and locking the accounts of users who post them.