Catholic University of America (CUA) has decided that a student who shared a meme targeting a school's chapter critical of participation of transgender athletes in women's sports is not guilty of disorderly conduct for posting memes.
The allegation of engaging in disorderly conduct came after the student, Rory O'Connor, in late March shared a number of memes on Instagram directed against the stance taken by the Young Americans for Freedom (YAF) chapter on the issue of transgenderism in sports.
YAF had posted a photo of transgender swimmer Lia Thomas, who competes against women, along with messages, "Change my mind," and "Save women's sports."
The Reddit meme that O'Connor posted in reaction to this features a screenshot showing the cartoon "Arthur," and a caption reading, "Do you wanna keep your post or do you wanna keep your kneecaps." Reposting it late March, O'Connor also wrote above the image, "My terms to stop cyber billing the shit out of @cathokicuyaf are simple."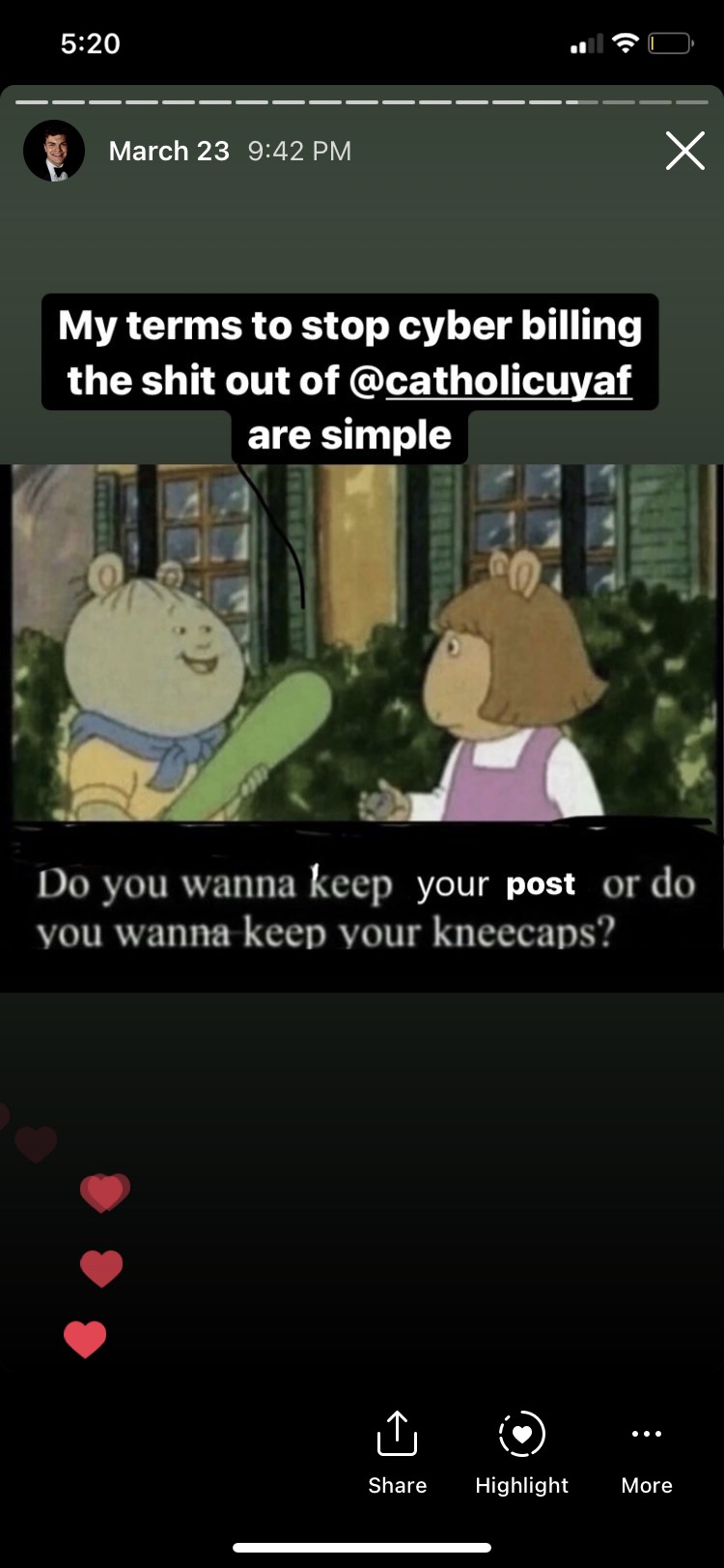 YAF seems to have taken this as harassment and a threat of violence, and reported the student to the university, which on March 29 informed O'Connor that he was investigated for breaking the student code of conduct by engaging in disorderly conduct when he posted the meme.
But less than a week later, the school backtracked and said it found no evidence that O'Connor violated the rules.
The "verdict" was preceded by a letter the Foundation for Individual Rights in Education (FIRE) sent to CUA, arguing in favor of O'Connor's right to express himself through what they said was a satirical post, that constitutes political speech, adding that punishing him for that would have been a case of free speech suppression.
In addition, CUA was reminded that it "promises" its students expressive rights, while if considering O'Connor's post that included the meme as political speech, YAF had no reason to think that it represented a true threat or harassment, or a serious expression of an intent to commit an act of violence.
Instead, FIRE argued, the "kneecapping" reference simply had to do with O'Connor expressing that he was intent on continuing to criticize YAF's position on the issue.
In the end, the university agreed that the student's post was satirical, and was not intended as a threat.