USA Today edited, without permission of the author, an op-ed by a female athlete about transgender women competing in women's sports. The publication is accused of choosing to appease an online mob, instead of sticking to the media's role of being "honest brokers of public debate."
Chelsea Mitchell, a collegiate runner, wrote an op-ed published in USA Today, where she detailed the unfairness of transgender women being allowed to participate in women's sports.
"I was the fastest girl in Connecticut. But transgender athletes made it an unfair fight," Mitchell wrote. "That's because males have massive physical advantages,"she continued, adding that, "I'll never know how my own college recruitment was impacted by losing those four state championship titles to a male."
Three days after the article was published, USA Today caved to pressure from a Twitter mob and edited out the word "male" from the article and replaced it with "transgender," changing the author's words in a way she didn't intend.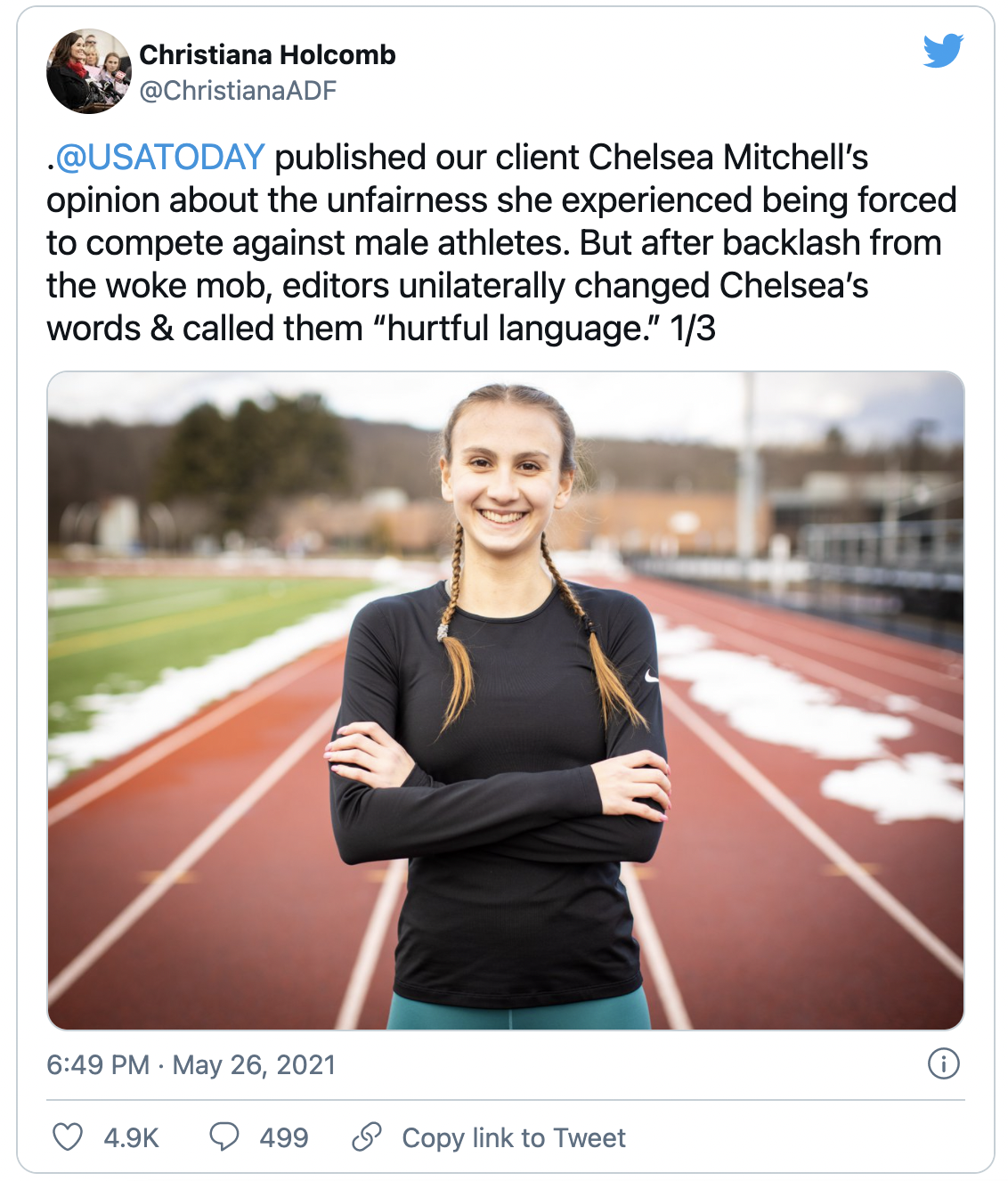 "This column has been updated to reflect USA TODAY's standards and style guidelines," the editor's note at the top of the article reads. "We regret that hurtful language was used."
Mitchell's lawyer, Christiana Holcomb, of the Alliance Defending Freedom(ADF), took to Twitter to blast USA Today for making the changes, and noted the hypocrisy of the publication.
"USA TODAY published our client Chelsea Mitchell's opinion about the unfairness she experienced being forced to compete against male athletes. But after backlash from the woke mob, editors unilaterally changed Chelsea's word & called them 'hurtful language,'" Holcomb wrote.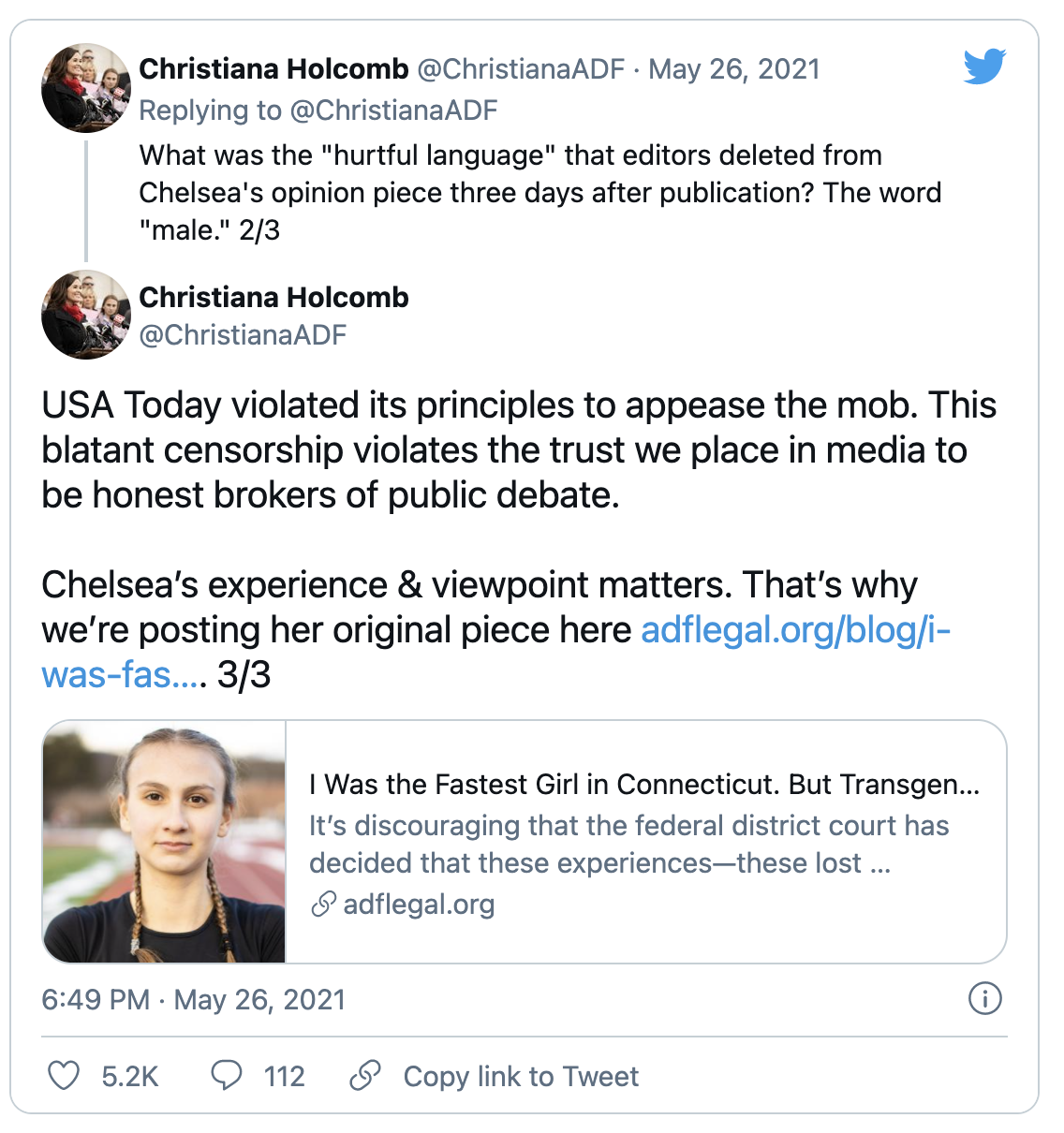 "USA Today violated its principles to appease the mob. This blatant censorship violates the trust we place in media to be honest brokers of public debate," Holcomb added.
She also posted a link to the original article, published on ADF's website. The article published on ADF's website has a disclaimer:
"We reproduce the original version of Chelsea's piece below so that you can read what she wrote prior to USA Today's post-publication edits and editor's note, which inappropriately assigned 'hurtful' motives to Chelsea's logical use of the word 'male' to refer to the biology of males who compete in female sports."