Videos shared on Chinese social media first showed protests against Covid restrictions in Urumqi, the capital of the western province of Xinjiang, after a fire at a locked-down apartment building killed 10 people. Now, the protests have swept nationwide.
The Chinese Communist Party, in conjunction with tech platforms, are rapidly trying to take down videos and comments about the protests that have already swept across the country, with anti-lockdown protesters at rallies openly calling for President Xi Jinping to resign.
China is one of the few remaining countries to crush civil liberties and keep draconian lockdown policies.
Several hundred students at Tsinghua University in Beijing have joined the growing mass of demonstrations across the country as social platforms like Weibo and WeChat are desperately trying to remove all evidence.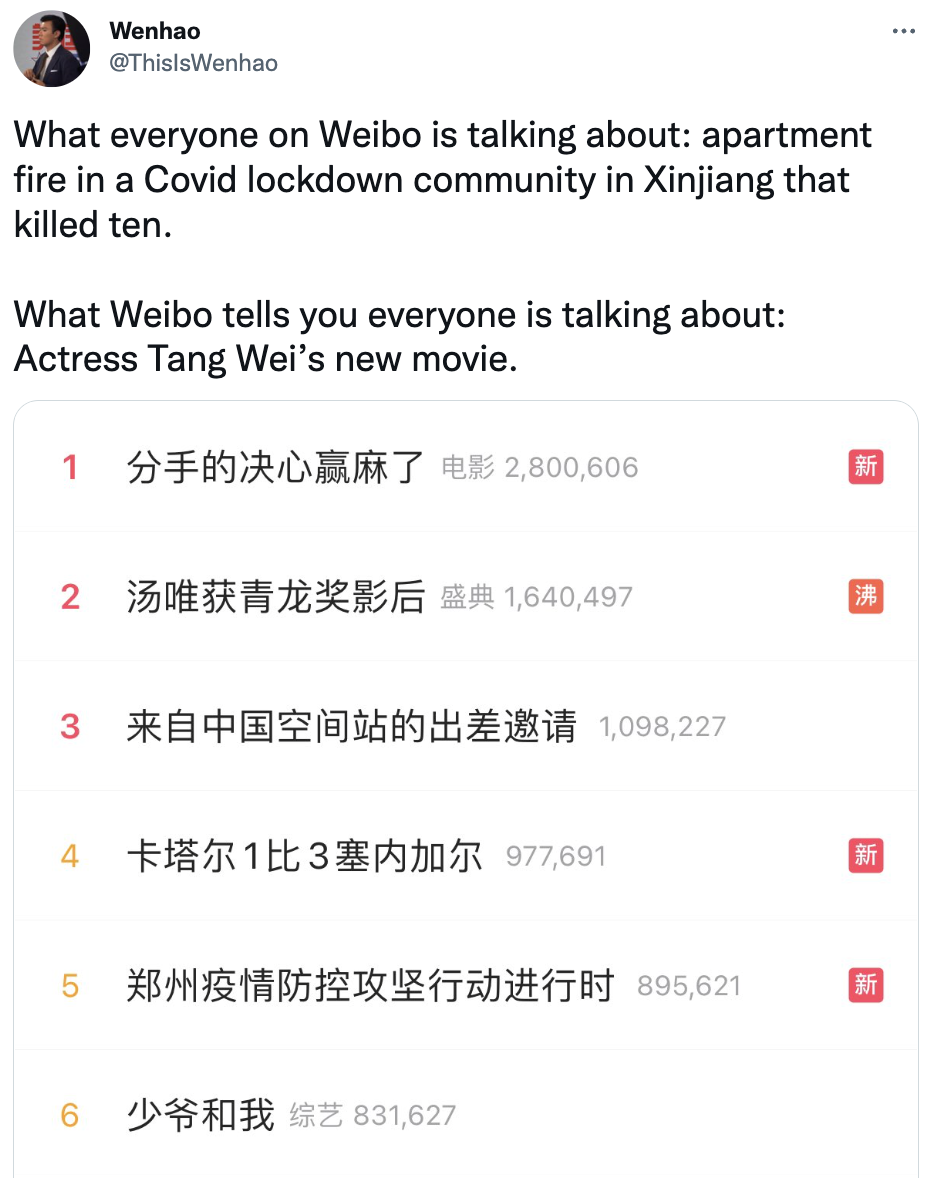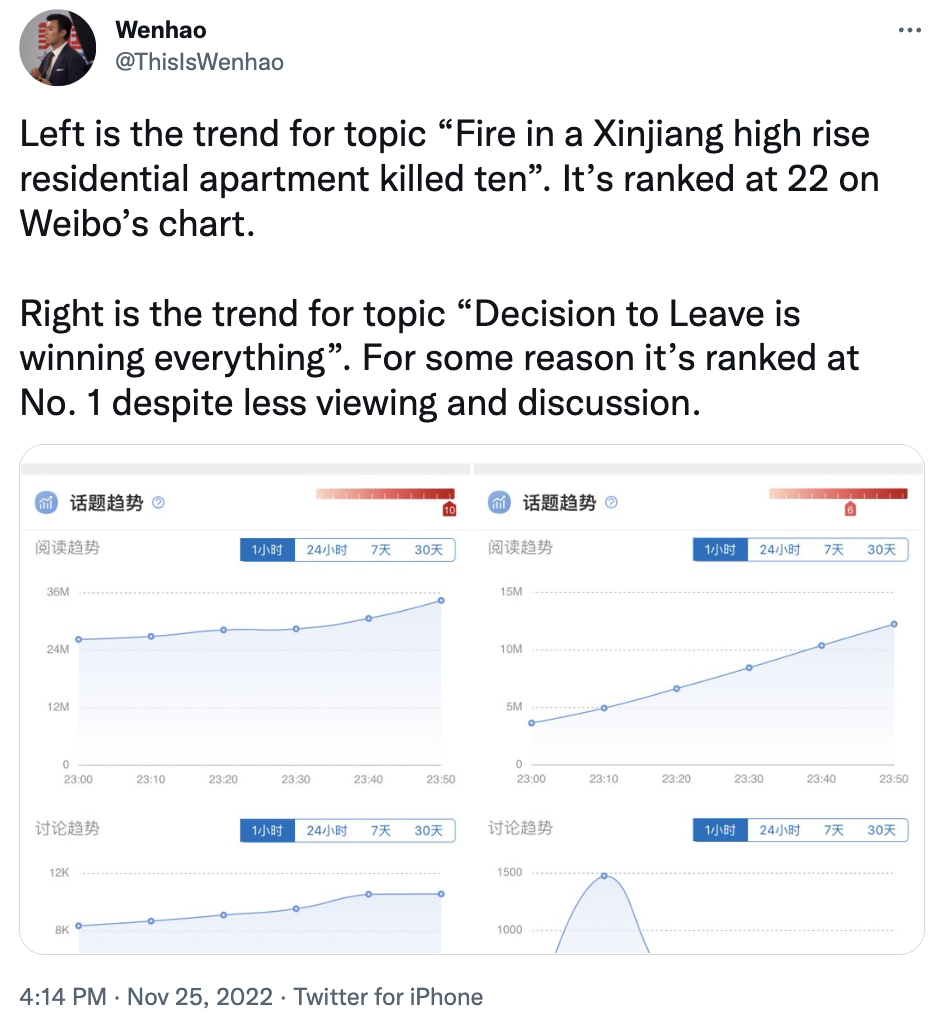 Crowds are holding up signs calling for "democracy" and "free speech."
Tsinghua University, in the Chinese capital, is one of the biggest centers for the protests and the scale of demonstrations in the country is the largest since the Tiananmen Square protests of 1989, where hundreds died after the military openly killed protesters. Even to this day, references to Tiananmen Square are censored on social media.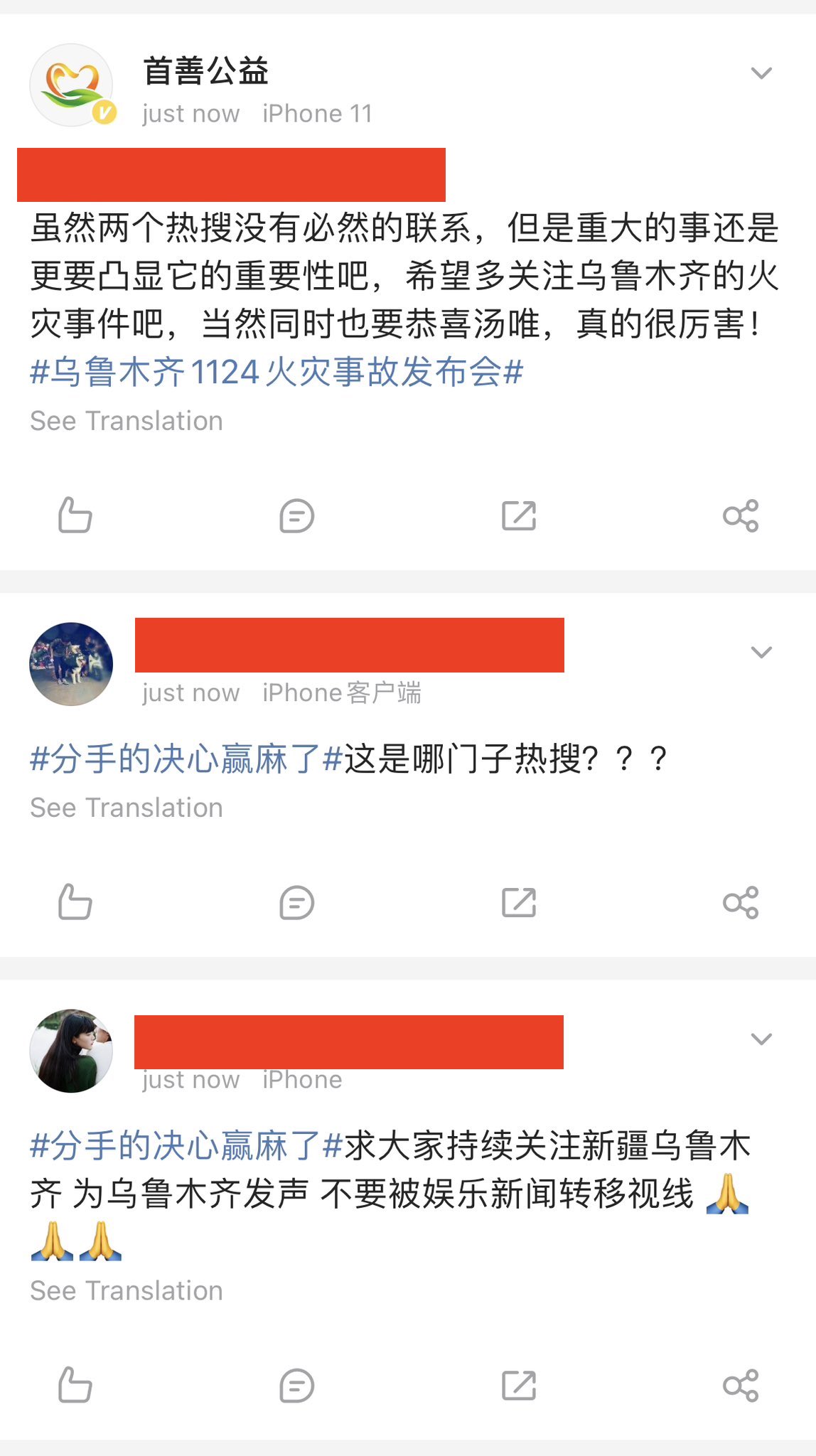 Weibo users have turned to using the hashtag "#分手的决心赢麻了#" – loosely translated as "The determination to break us won't work."
Professor of Global History at Oxford University, Peter Frankopan, commented on the protests and suggested that the government will likely escalate against the protesters.
"Most serious moment since Tiananmen in 89. Hard to see the genie get put back in the bottle. A soft touch needed; a hammer much more likely to come next. And then who knows," he said.
Luke de Pulford of the Inter-Parliamentary Alliance on China said: "I can't tear myself away from these videos. Breathtaking courage. Chinese students demanding democracy. Undeniable echoes of Tiananmen."
Video shared online shows crowds pulling down fences and barricades as they battled with security officers who were physically attacking protesters with battens and tear gas.
Other footage shows police grappling with anti-lockdown protesters who had been arrested and put on buses in Shanghai, where the largest demonstrations have broken out. The city is home to over 26 million people.
Officers used pepper spray against about 300 protesters, according to a witness, but western journalists reported the numbers to be in the thousands.
According to online posts, firefighting efforts were hindered by the restrictions. However, city officials claim that parked vehicles hindered firefighters' access to the apartment building.
Online videos, verified by Reuters, showed Urumqi residents, most of them in face masks, gathering in the city's streets after dark. They were chanting, pumping their fists, and confronting officials. In one clip, a demonstrator is seen shouting through a megaphone, and in another, a crowd is seen breaking through a barrier manned by city employees in protective gear.
The BBC's live stream shows protesters gathered at a city building.
Disruptive and large-scale protests are rare in China. However, in recent weeks, there have been several protests against the country's zero-Covid policy. Despite the strict policy, Covid cases in China hit an all-time high this week since the pandemic began.
On Saturday, protests were reported in the cities of Chongqing, Xi'an, and Nanjing. Over the past week, protests were reported in Guangzhou and Zhengzhou.