With the anniversary of the June 4, 1989 Tiananmen Square massacre just a few days away, Chinese games and servers for Chinese players are starting to lock down in-game chats, account signatures, and other social features – a move that prevents players from referencing the events of Tiananmen Square where thousands of pro-democracy protestors were killed by China's People's Liberation Army.
Genshin Impact, a popular online open-world game which is published by the Chinese video game developer miHoYo and has an estimated 40 million players worldwide, recently removed the ability to change account signatures and nicknames.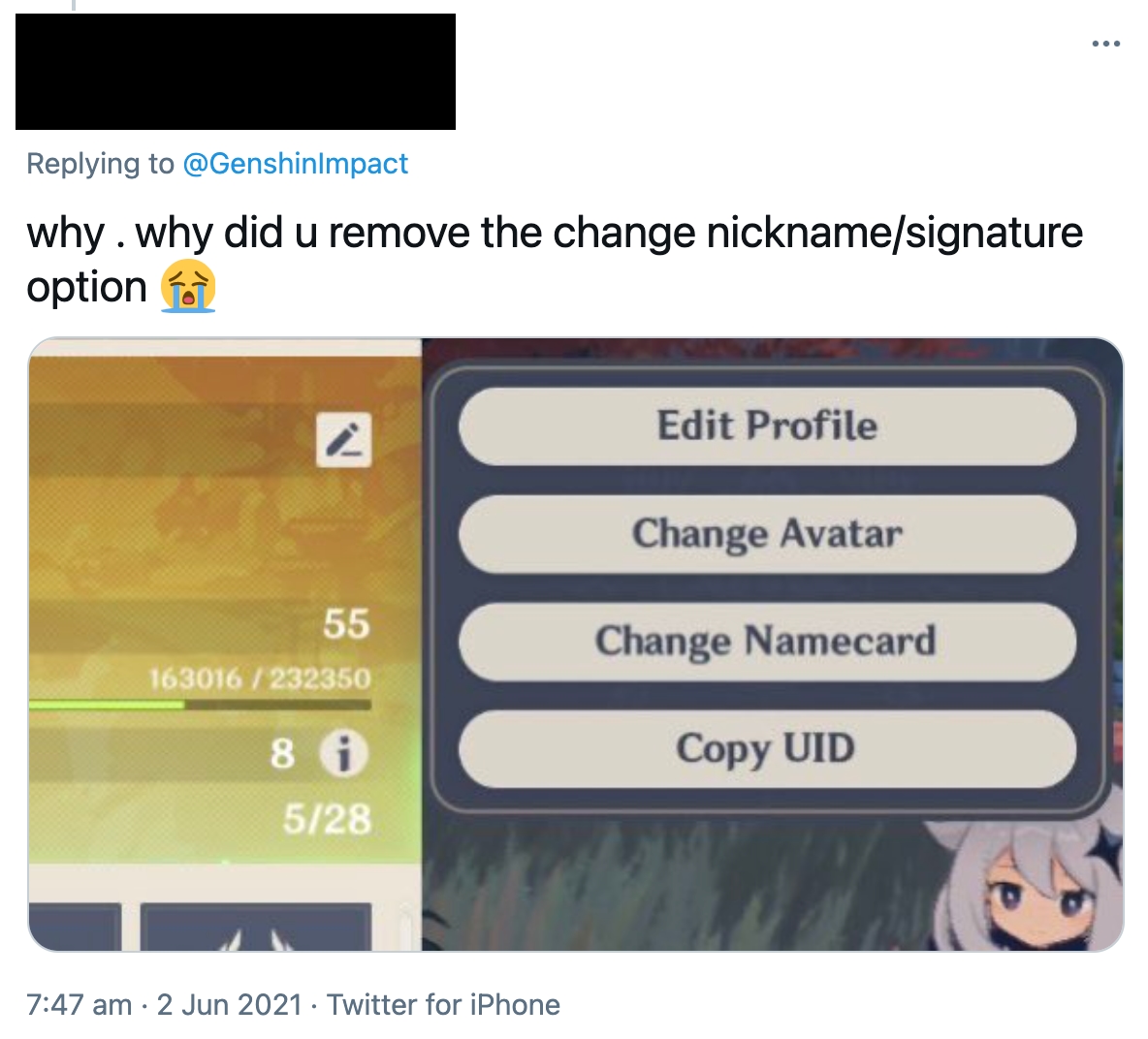 And the Chinese server for the massively multiplayer online game World of Tanks, which has an estimated six million players worldwide, has disabled the in-game chat function until June 8.
Additionally, the official website for the Chinese version of the game has announced that new account registrations will be disabled between June 3 and June 5 and the ability to change account nicknames and its data inheritance system will be disabled between June 2 and June 5.
These restrictions set the stage for what is likely to come over the next few days as Chinese censors amp up their efforts to block online references to the Tiananmen Square massacre.
In previous years, references to the Tiananmen Square massacre have been aggressively blocked and purged in the days surrounding June 4 with the Chinese government acting as if the massacre never happened.
Related: ? How Chinese citizens manipulate language to get around China's censorship
Some notable examples of how this censorship has previously manifested include China's multi-purpose app WeChat closing accounts that share images of Tiananmen Square memorial vigils for "spreading malicious rumors," streaming music service Apple Music blocking the song "The Path of Man" (which mentions Tiananmen Square) in China, and censorship of references to the incident via artificial intelligence (AI) reaching an all-time high on the 30th anniversary of the massacre.
While the topic is subject to the heaviest censorship in China, the pervasive suppression of references to the incident has also reached the US in recent years with the official trailer for the first person shooter Call of Duty: Black Ops Cold War being censored worldwide after showing one second of Tiananmen Square footage, Reddit censoring a Tiananmen Square photo (before reversing the censorship after backlash), and Zoom temporarily closing the account of US-based Chinese activists who held an event to commemorate the anniversary of the Tiananmen Square massacre.