Days before US Secretary of State Antony Blinken planned a visit to China, a large Chinese balloon, accused of possibly conducting surveillance on military sites, was spotted over the state of Montana, where the Malmstrom Air Force Base, which has three nuclear missile silo fields, is located.
Tencent-owned Sogou search engine in China soon began censoring search results for "Spy Balloon" (间谍气球).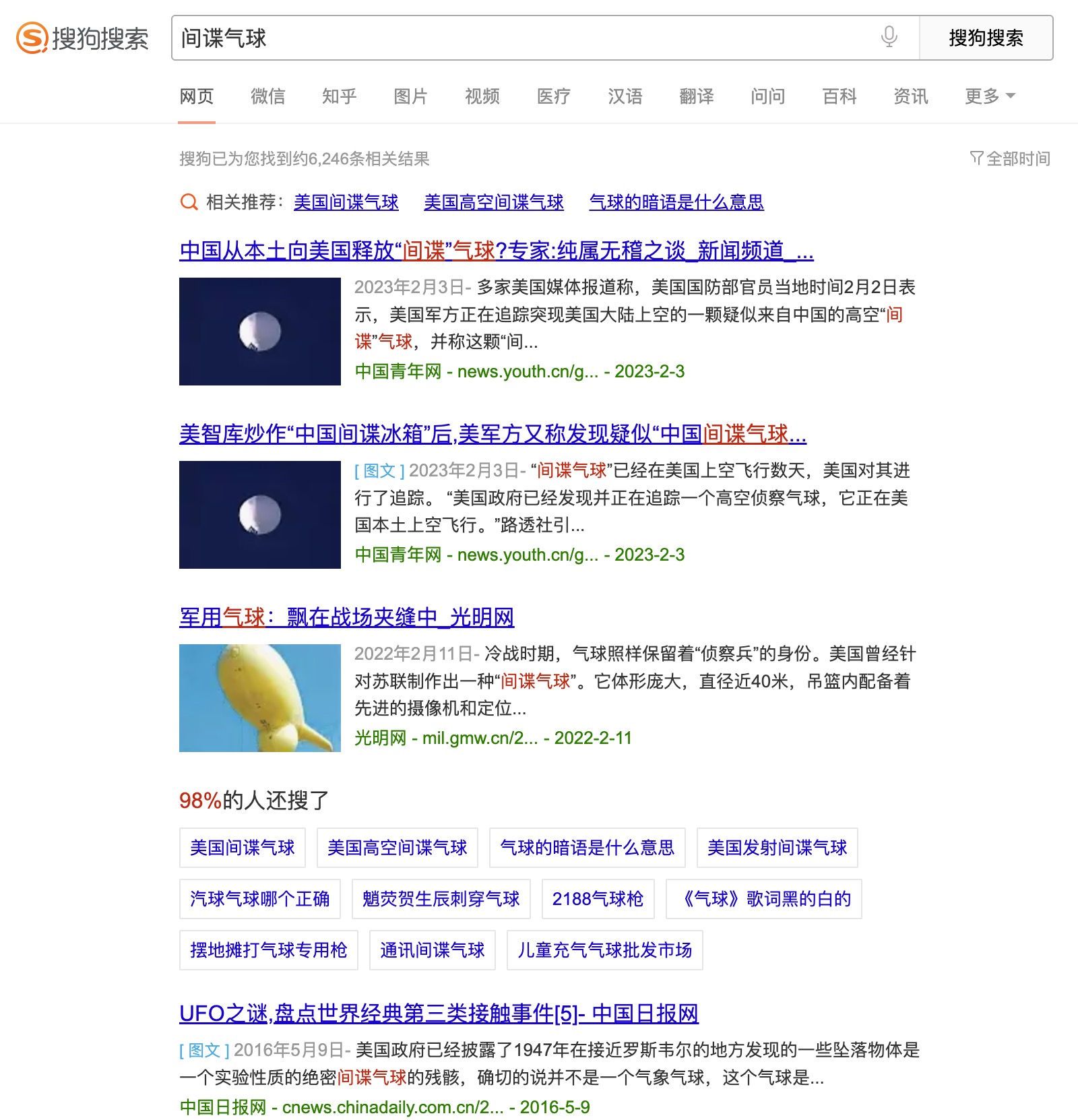 It is now restricting results to a favored white list of Chinese Communist Party and state-controlled websites such as China Daily and Xinhua.
In an attempt to downplay the situation, China said that the visit had not been planned. Blinken was supposed to go to Beijing on Sunday in an attempt to reduce tensions between the two countries.
"In actuality, the US and China have never announced any visit, the US making any such announcement is their own business, and we respect that," China's Ministry of Foreign Affairs said in a statement on Saturday.
Following the balloon incident, the US canceled the visit.
China claimed that the balloon was an airship for weather research that had blown off course. However, the US rejected that claim.
On a phone call, Blinken told Chinese diplomat Wang Yi that sending the balloon to the US was "an irresponsible act and that (China's) decision to take this action on the eve of my visit is detrimental to the substantive discussions that we were prepared to have."
On Chinese social media, the incident caused outrage, with many claiming that the US was hyping the incident, with others poking at the US defense for not being able to defend against a balloon.