Officials in Beijing seem to be counting down the days in glee until the Trump administration is out of the White House, and somebody they clearly perceive as more friendly takes over. We can speculate on the reasons why, but the evidence is pretty strong that they are in fact eagerly awaiting this event.
It was there for anyone to see on a US social media platform like Twitter – which is not even allowed to operate in mainland China – while Beijing officials use it freely to send their messages out to the rest of the world.
Thus Chen Weihua, China Daily EU bureau chief – China Daily being an English language newspaper of the Chinese Communist Party (CCP), issued by its Publicity Department – on Sunday posted this disconcerting tweet – "Go to hell, Pigheaded Pompeo. 23 days left."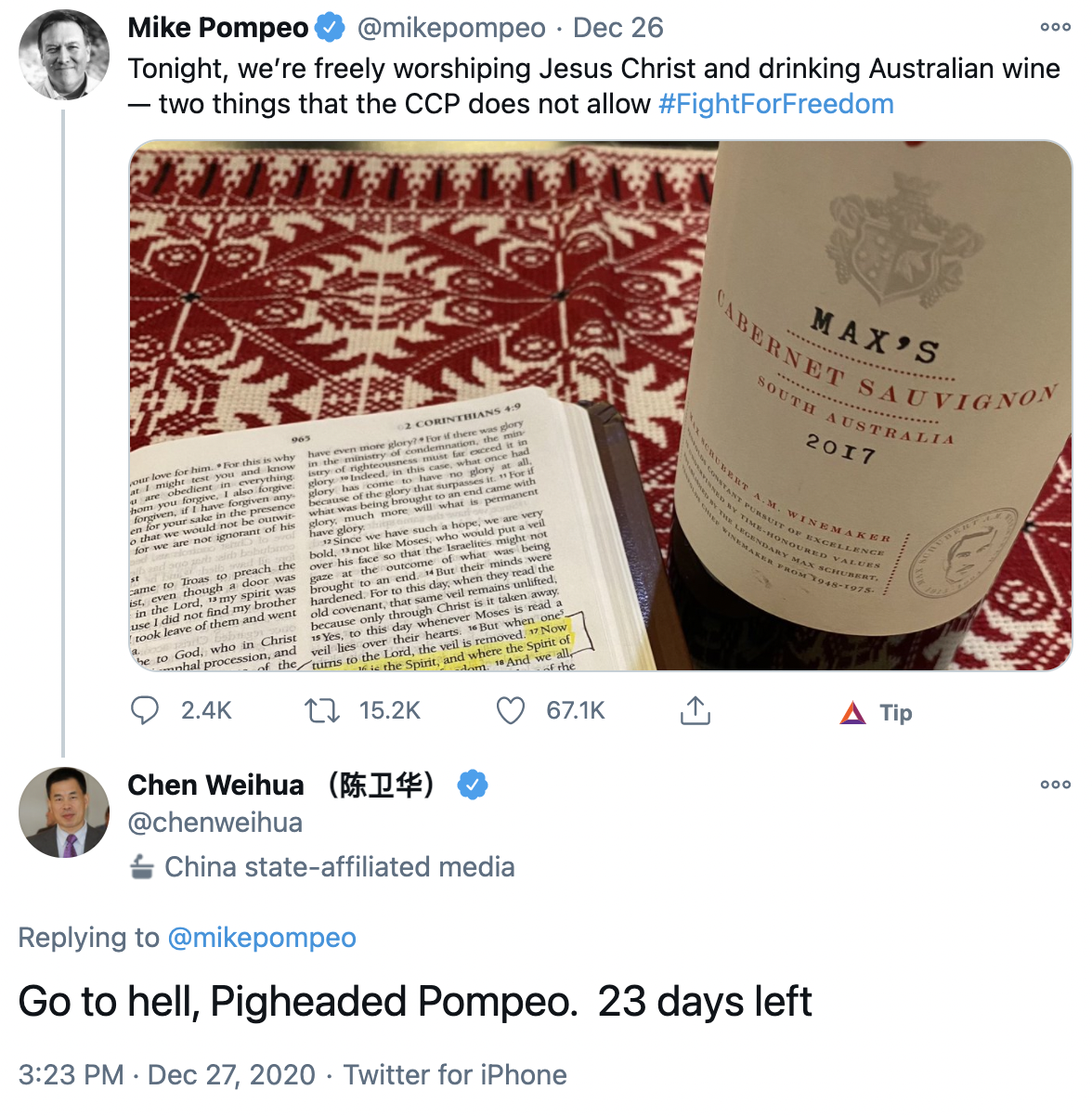 Now that we know what Chen is all about, we can look at some of his previous posts, like his Friday's curious call on Twitter to "close a disinformation" account once and for all – and question why hasn't this been done before?
The "disinformation account" Chen was reacting to belongs to none other than US President Trump. Whether this CCP employee was actually hoping his voice would help Twitter remove Trump altogether – or was just making fun of the censorship disarray currently happening on US social media – is anybody's guess.
But he did post the tweet, and it was in reaction to Trump saying that Twitter was abusing its flagging system to suppress the truth and purposefully stifle free speech.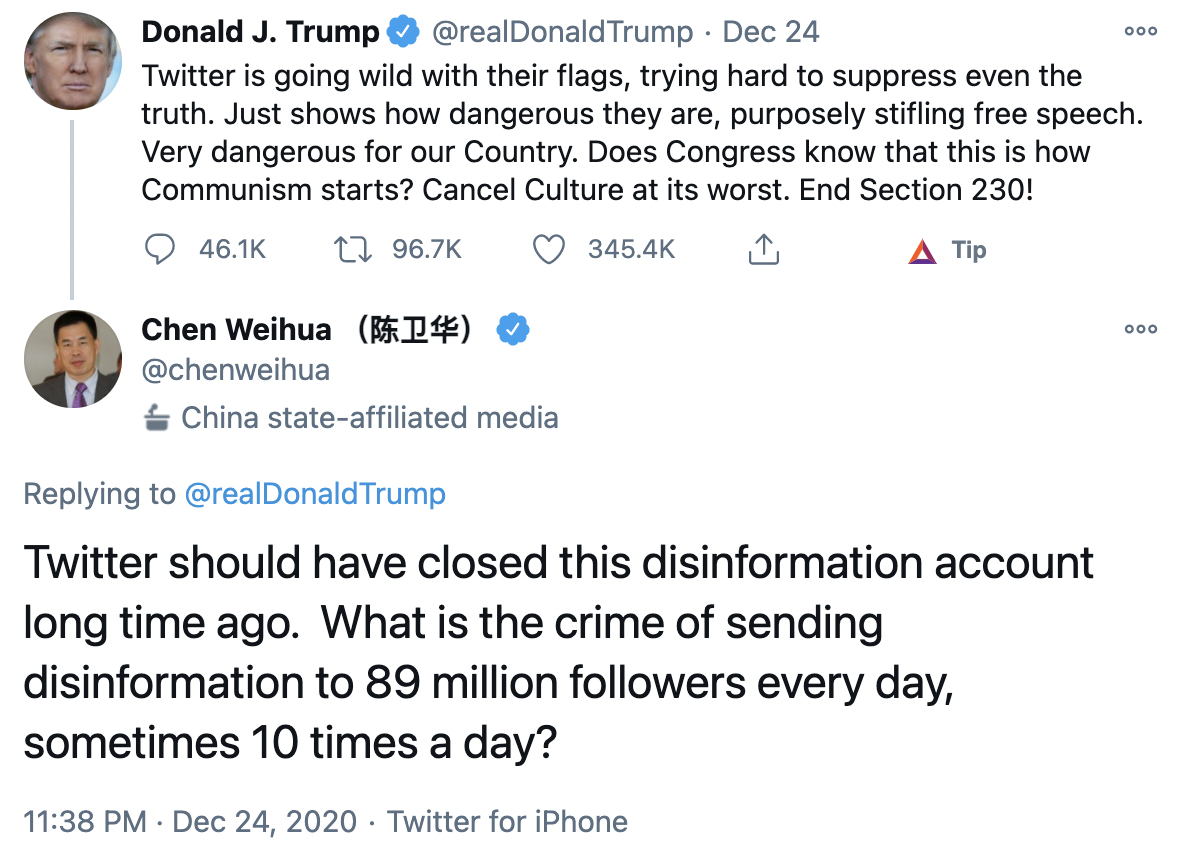 "Very dangerous for our country. Does Congress know that this is how Communism starts? Cancel Culture at its worst. End Section 230!," Trump tweeted.
To this, Chen had this to say: "Twitter should have closed this disinformation account long time ago. What is the crime of sending disinformation to 89 million followers every day, sometimes 10 times a day?"
Twitter has been hinting of late very strongly that officials (meaning, a particular US president) once out of office might get banned. This means that in less than a month, we might have a major social media platform like Twitter banning Donald Trump from having his say – but letting Chen Weihua speak freely.
Maybe in a year or two, this will translate to Twitter finally gaining access to that vast mainland China market it seems to crave. Only time will tell.