China is often known for stifling free speech and preventing its citizens from expressing criticism against the country's government online. Suppressing the opinions of its citizens doesn't seem enough to satisfy the Chinese government, as it is now keen on making people with Chinese ethnicity living elsewhere in the world from expressing critical opinions about the country and its governance.
How is China achieving this herculean task? It is just mimicking an age-old, ancient idea known as "zhulian" that can be best defined as "implication" or "guilt by association." Simply put, the police in China end up threatening the family members for the actions performed by their relatives living in foreign nations.
Known by her Twitter handle @HorrorZoo, a Chinese student pursuing a graduate program in Australia has revealed that her father back in China has to appear in the police station fairly often as he was summoned by the police for his daughter's critical comments on the Chinese Communist Party.
Zoo describes herself as liberal-left, a writer, feminist, and human rights activist.
While the Chinese policemen expected Zoo to cave and stop sharing her thoughts about China online – on the contrary, Zoo grew even more outspoken and even went on to share videos featuring Chinese police threatening her. What's more, in the videos she shared, the Chinese police were demanding her social media account credentials.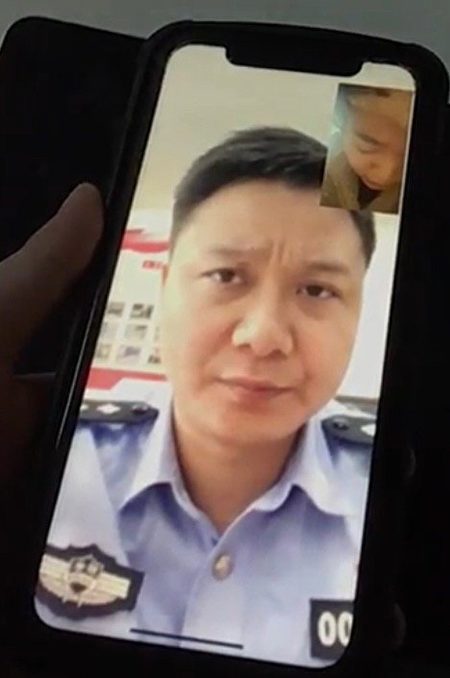 The pressure from the Chinese authorities did not get to Zoo and she continued being critical of the Chinese government, which made matters difficult for her with her father. Zoo's father seemed to side with Chinese authorities, highlighting how the actions of the CCP can cause strains within families.
"My heart is broken. You have to come back to the motherland and start a new life. You have to get away from these evil people. Only so I can live a few more years," read the messages by Zoo's father on WeChat, Epoch reports.
Even though Zoo says she didn't make any critical statements on WeChat, her WeChat account has since been shut down; "I did not send anything on WeChat, they are purely for revenge," saying that the authorities are silencing her there even when she made no disparaging comments on the platform.
Zoo even experienced what she believes to be Chinese authorities trying to access her iCloud account.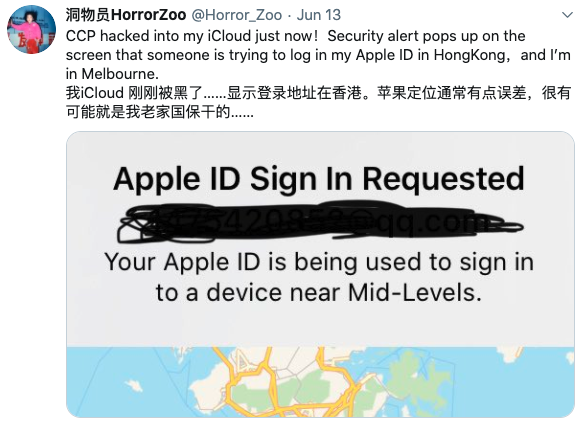 China has been practicing the tactic of intimidating people for a while now. Increasingly since 2018, there have been huge crackdowns on social media users who expressed critical views of the government. Either the accounts were taken down or the posts were deleted.
But Zoo isn't going to be silenced. "I can only fight against the Communist Party more firmly in the future, because this way I can continue to suppress the arrogance of the CCP. If the CCP is strong, isn't everyone in danger?" she said.