Florida's Gov. Ron DeSantis' press secretary was locked out of Twitter yesterday and she hit back at The Associated Press over a complaint made against her with her boss about allegedly unleashing a social media mob against a reporter over a story criticizing DeSantis' promotion of a COVID-19 treatment.
On Friday, the AP's COO Daisy Veerasingham wrote a complaint to DeSantis about his press secretary Christina Pushaw, claiming she "threatened" a reporter, behavior that was "dangerous and in conflict with the spirit" of Florida's constitutional protections of freedom of the press and free speech.
According to the AP, Pushaw tweeted the original report and said "drag them." The post was then deleted, the AP alleges. In another post, she said that if the AP did not correct their story she would put the reporter "on blast."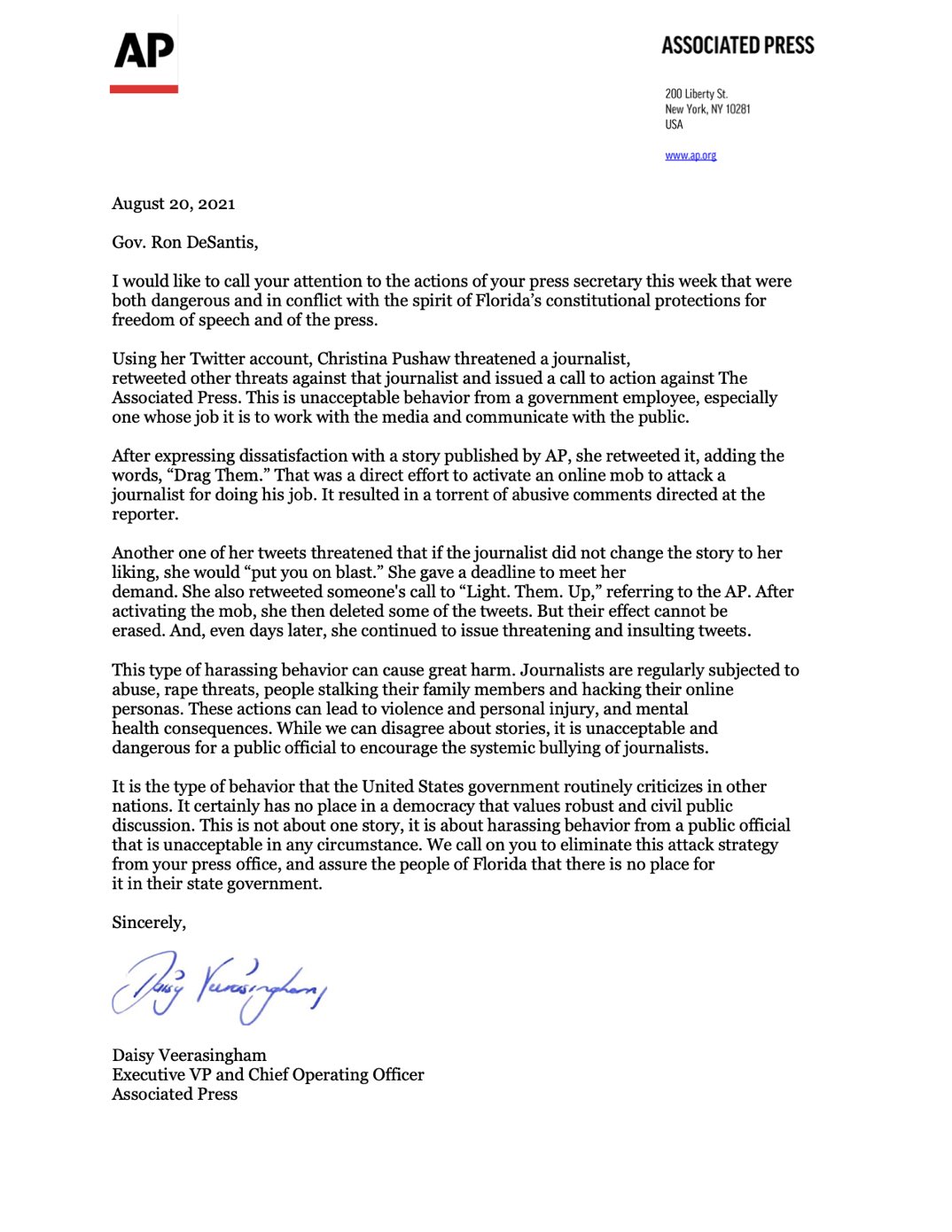 Veerasingham was referring to a story published on Wednesday that criticized DeSantis for promoting a COVID-19 treatment manufactured by Regeneron. The treatment was used on former President Donald Trump and is currently being used on Texas' Gov. Greg Abbott.
The AP report attempted to insinuate a conflict of interest in the Florida governor's promotion of the drug. Apparently, Citadel, a hedge fund, has a stake of $16 million in Regeneron. Citadel's manager Ken Griffin has made donations of over $11 million to a PAC affiliated with DeSantis.
It is true that DeSantis has promoted the use of Regeneron's treatment to avoid hospitalization. The AP interpreted that as being anti-vaccination. However, the outlet failed to point out that DeSantis has been a vocal supporter of vaccinations, especially for the elderly.
Fact-checker PolitiFact sided with Pushaw and debunked the Associated Press's claims.

After Pushaw criticized the inaccurate reporting, the AP said that Pushaw was directing an "online mob" to attack the reporter over the inaccurate reporting.
However, in Pushaw's opinion, she did not threaten anyone. According to her, the AP is at fault for trying to campaign against a treatment that she thinks can save lives.
"It's reprehensible and beyond the pale," Pushaw told The Free Press.
"They did this just to score political points against the governor. But the reporter is not the victim here. The victims are the people of Florida. They're risking their lives because they may not seek this life-saving treatment based on the AP report," she added.
The Washington Examiner's editor Seth Mandel accused the AP of attacking Pushaw for doing her job.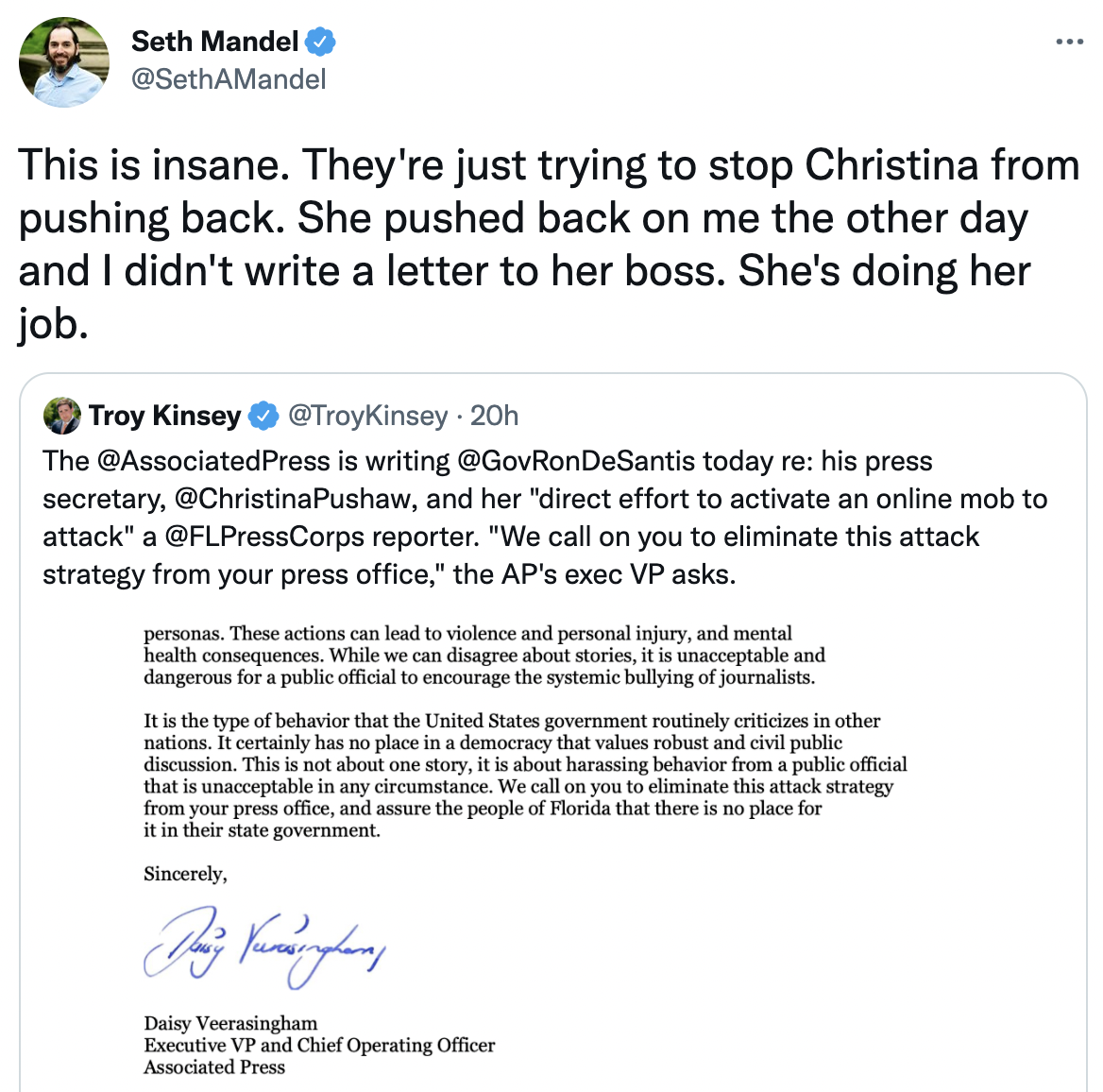 Mandel tweeted: "This is insane. They're just trying to stop Christina from pushing back. She pushed back on me the other day and I didn't write a letter to her boss. She's doing her job."