News aggregation website CitizenFreePress.com was locked out of Twitter after sharing a 2008 clip of former President Barack Obama talking about potential election fraud because of voting machines.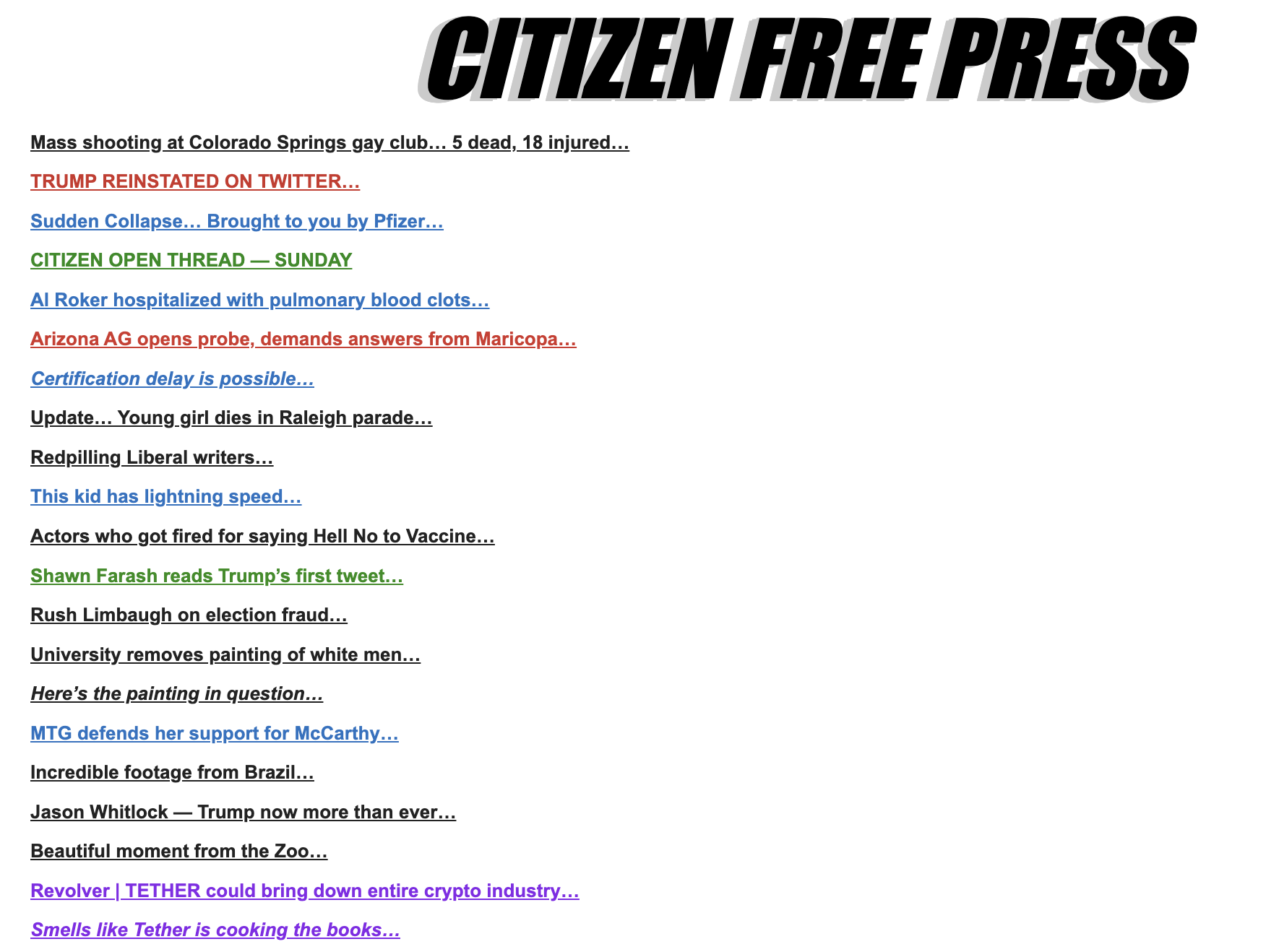 CFP was not the only account to share the video, but it appears to be the only one that was suspended, The National Pulse reported. The video is still available on Elon Musk's platform. However, it has a "misleading" warning label, and it cannot be liked, retweeted, or commented on.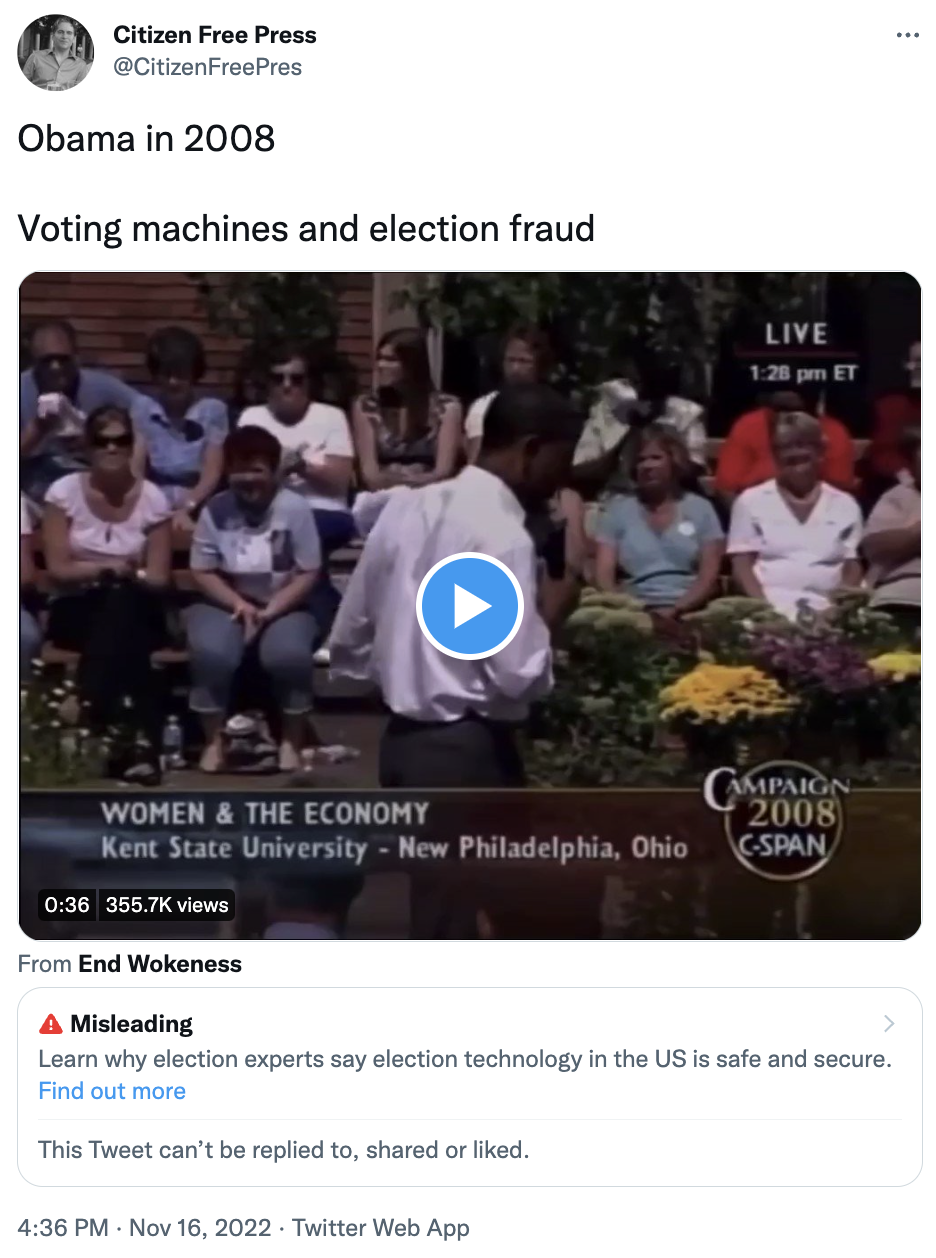 The video is available on other accounts and is still live on CSPAN.
The video in question features Obama at a campaign rally in Ohio in 2008. He was asked by a supporter, "I would just like to know what you can say to reassure us that this election will not be rigged or stolen."
"Well, it helps in Ohio but we have Democrats in charge of the machines," Obama responded.
"But, look, I come from Chicago. I want to be honest, it is not as if it is just Republicans who have monkeyed around with elections in the past. Sometimes Democrats have, too. Whenever people are in power, they have this tendency to try to, you know, tilt things in their direction. That is why we have got to have, I believe, a voting rights division in the Justice Department that is non-partisan and that is serious about investigating cases of voter fraud, is serious about making sure the people are not being discouraged to vote. That is why the voting rights legislation was put in place a couple years ago to help the county clerks. We need paper trails on these new electronic machines, so that you actually have something that you can hang on to after you punched that letter to make sure it has not been hacked into."
Twitter's censorship follows YouTube's recent decision to punish journalist Matt Orfalea for publishing videos that highlight both parties, both Republicans and Democrats, have a history of making voting fraud allegations.