A climate change scientist has complained to YouTube for appearing to promote what he suggests is climate change denial content. The scientist told the platform that it should treat climate change "misinformation" the same way it has been treating COVID-19 "misinformation."
Prof. Michael Mann, the director of the Earth System Science Center at Pennsylvania State University, tweeted: "Hey @Youtube. It's good you're taking down COVID denial videos. Now it's time for you to remove climate denial videos. They pose an even greater threat to humanity in the long term."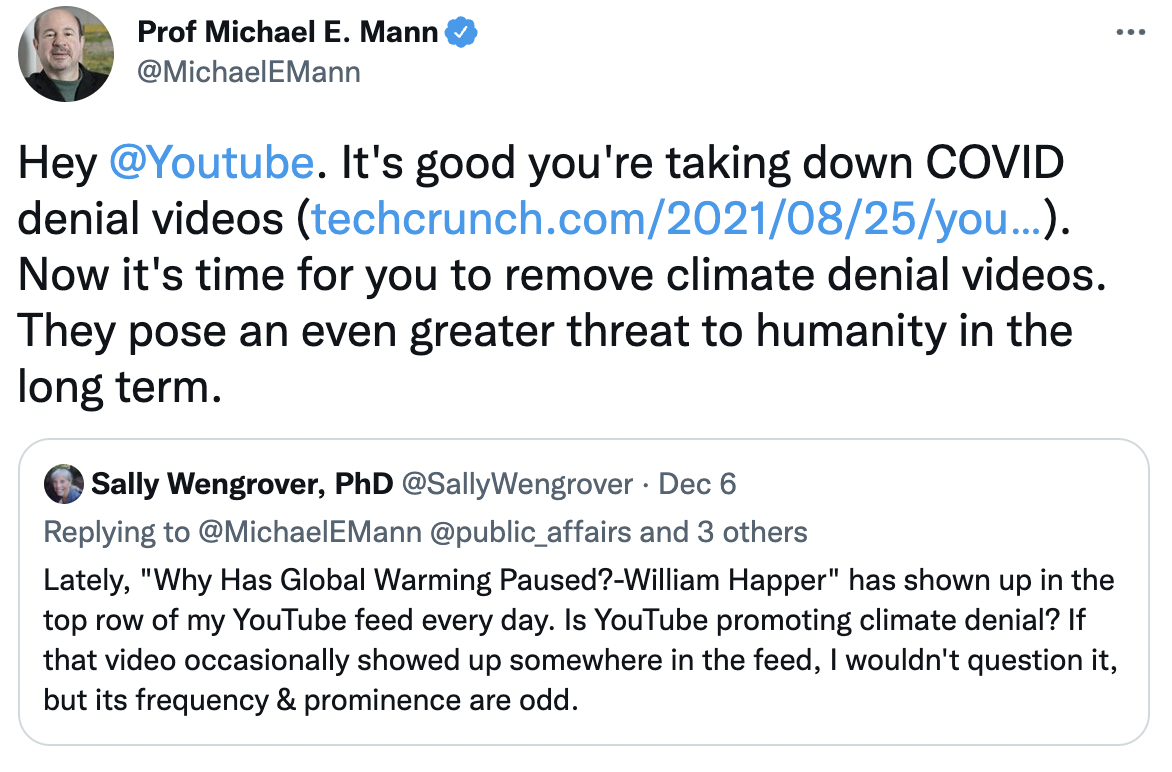 His tweet was in response to another user who tweeted that he has been getting recommendation of a 2013 climate change denial video too often.
The video, titled "Why has Global Warming Paused? – William Happer," featuresPrinceton University physics professor and Trump appointee to the National Security Council William Happer.
Related: Open letter asks Big Tech to collude to censor climate change "misinformation"
In a statement to Forbes, Mann said: "It's great that YouTube is taking action to stop the spread of misinformation about Covid-19. But the disinformation promoted by fossil fuel-funded climate change deniers is just as rampant, and ultimately more deadly, given the profound damage we're already seeing from human-caused climate change. YouTube needs to take action here as well."
Mann is considered by some to be an authority on the subject of climate change. In his book "The New Climate War," he details how the fossil fuel industry has been fighting to derail, deny, and delay policies that would address climate change.