Author JK Rowling recently found herself at the receiving end of backlash from online trans activists who were demanding that people avoid using the term "women" and instead use the term "people who menstruate" in order to not offend transgender people.
Rowling found this in itself was being disrespectful to women, and argued against the activists that were trying to eradicate the experience of women.
"I respect every trans person's right to live any way that feels authentic and comfortable to them. I'd march with you if you were discriminated against on the basis of being trans. At the same time, my life has been shaped by being female. I do not believe it's hateful to say so," she wrote at the time.
But news outlet CNN appears to also want to start joining in with the new push to avoid using the term women, and have now instead used the term "individuals with a cervix."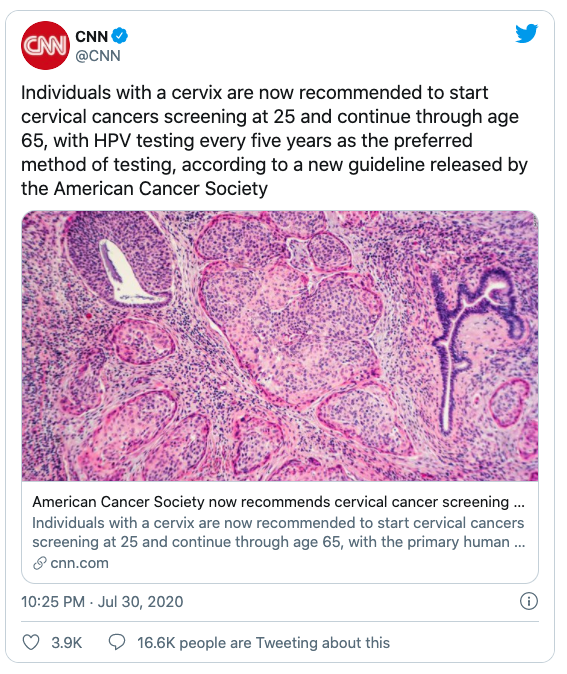 In an attempt to be as politically correct and appeasing as possible, CNN said that "individuals with a cervix" should begin cancer screening at an early age.
The message in question reported that all "individuals with a cervix" should begin tests to detect any type of cancer from the age of 25 and continue with this detection until the age of 65, through the corresponding medical test that should be done every five years in this age span.
This only sparked controversy in the original CNN tweet, where the account's followers were quick to start mocking the situation, even saying that the use of the word "women" had finally been "canceled."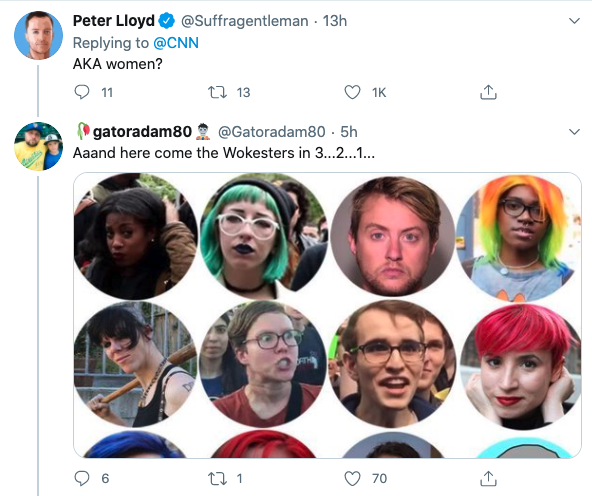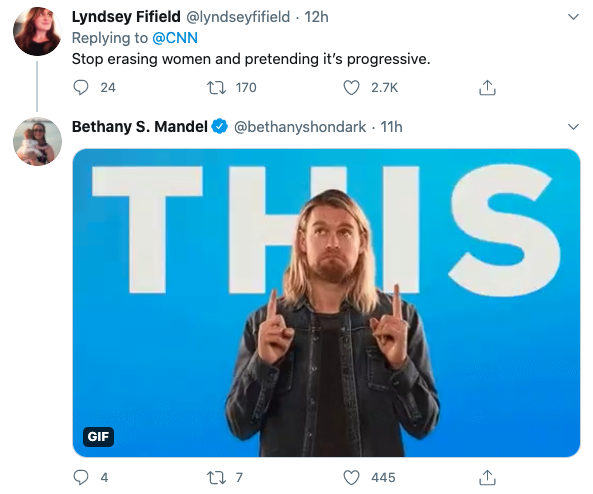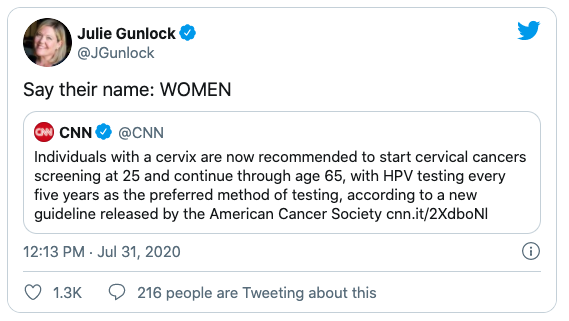 Because "minority inclusion" activists currently pervade social media, large companies are doing their best to jump through all of the hoops needed in order to avoid offending campaigners.
However, CNN is accused of taking things too far, even for them – ironically hinting that the term "women" is a problem.
CNN's chief communications strategist suggested that critics were "threatened by inclusivity."