Cheddar recently interviewed Coinbase's Head of Sales about Coinbase extending support to Ripple XRP and the acquisition of the data intelligence firm, Neutrino. Christine Sandler said they had caught previous blockchain intelligence firms selling user data to third parties.
As a result, they have stopped outsourcing the intelligence and instead acquired and now have an in-house blockchain intelligence firm.
"Our current providers were actually selling client data to outside sources, and it was really compelling for us to get control over that and have proprietary technology that we could leverage to keep the data safe and protect our clients," Sandler said.
This interview has resulted in a backlash from the blockchain community that was already upset with Coinbase's acquisition of Neutrino. Previously, during February of 2018, this acquisition came to the public's attention, and the blockchain community on Twitter called for a boycott and urged people to quit using Coinbase. There were many security and privacy concerns over the acquisition.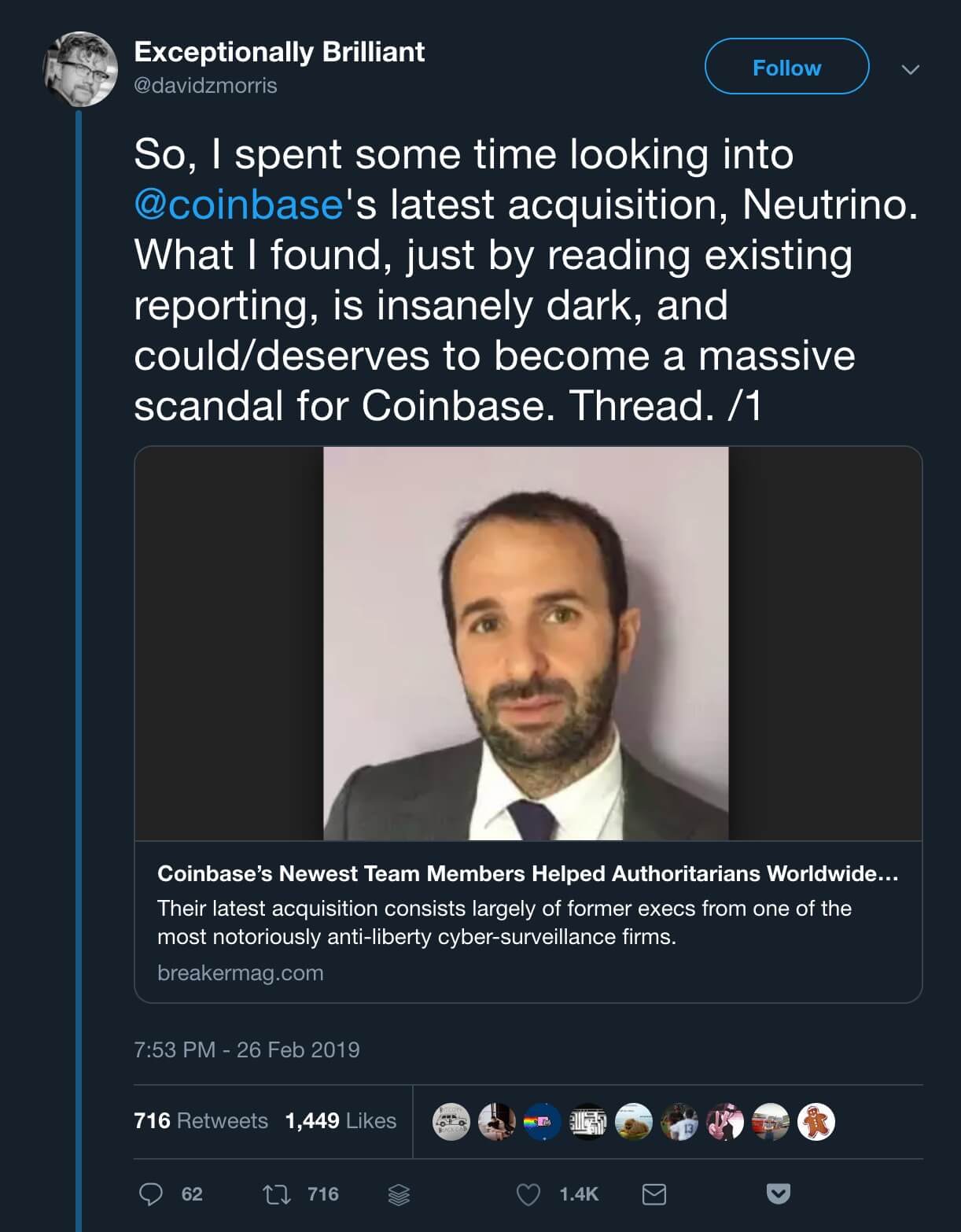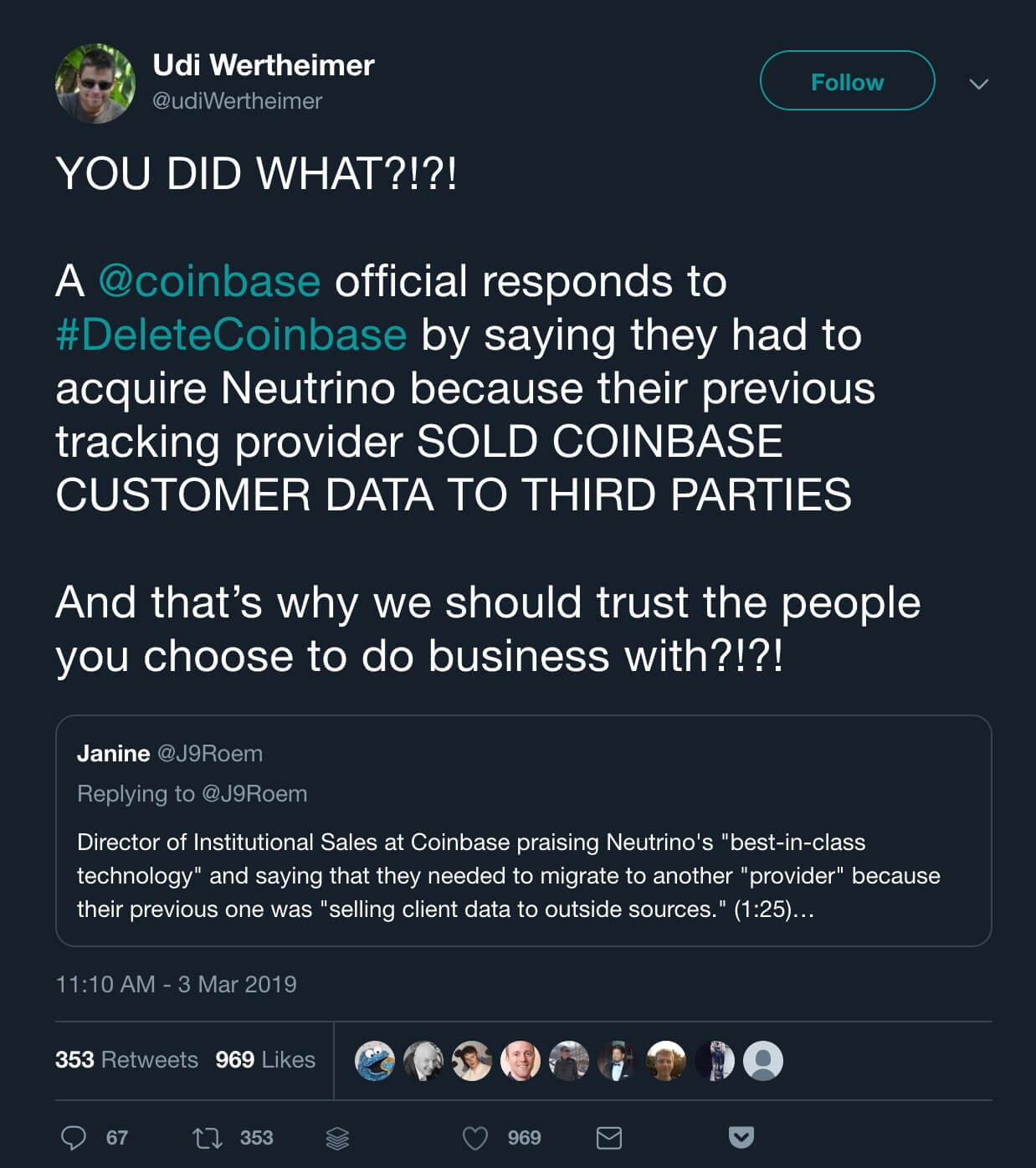 The founders of Neutrino previously ran a firm which went by the name of 'Hacker Team.' This firm specialized in tracking down individuals and helping nations capture dissidents. A report by WSJ mentioned their involvement in the murder of Saudi's dissident journalist Jamal Khashoggi.
They have also built an application known as 'Money Module' that enables a user to remotely access other devices. Applications like these can provide access to your BTC wallets and you can potentially be spied upon.
Because of all these allegations against Neutrino, there was a public outrage when Coinbase acquired them. Now Coinbase goes on record to say the companies they previously hired leaked and sold the user data. This public announcement ended up hurting the company's reputation more.

Defend free speech and individual liberty online.
Push back against big tech and media gatekeepers…