A new commenting platform has begun to make its way through numerous blogs and websites. Cleverly so, it's called Commento. While it's bundled up with improved features inspired by previous commenting systems, it takes pride mostly in being the privacy-focused alternative.
Unlike previous systems and platforms, Commento has clearly made an effort to ask you for as little information as possible. If you're a new user, all you'll need to give away are your full name and your e-mail address. The e-mail address which you enter would then be used as your identity whenever you make use of the service.
It's also reassuring to know that Commento will neither share your details to external entities nor will they use it for any other purpose than what you are fully aware of. You don't need to worry about your data being rented or sold to any third party, including advertisers and tracking agencies.
Limited data analysis may be practiced to prevent spammers. On the rare occasion that it is disclosed, it will be under applicable law, with the intention of protecting you, other users, or Commento itself.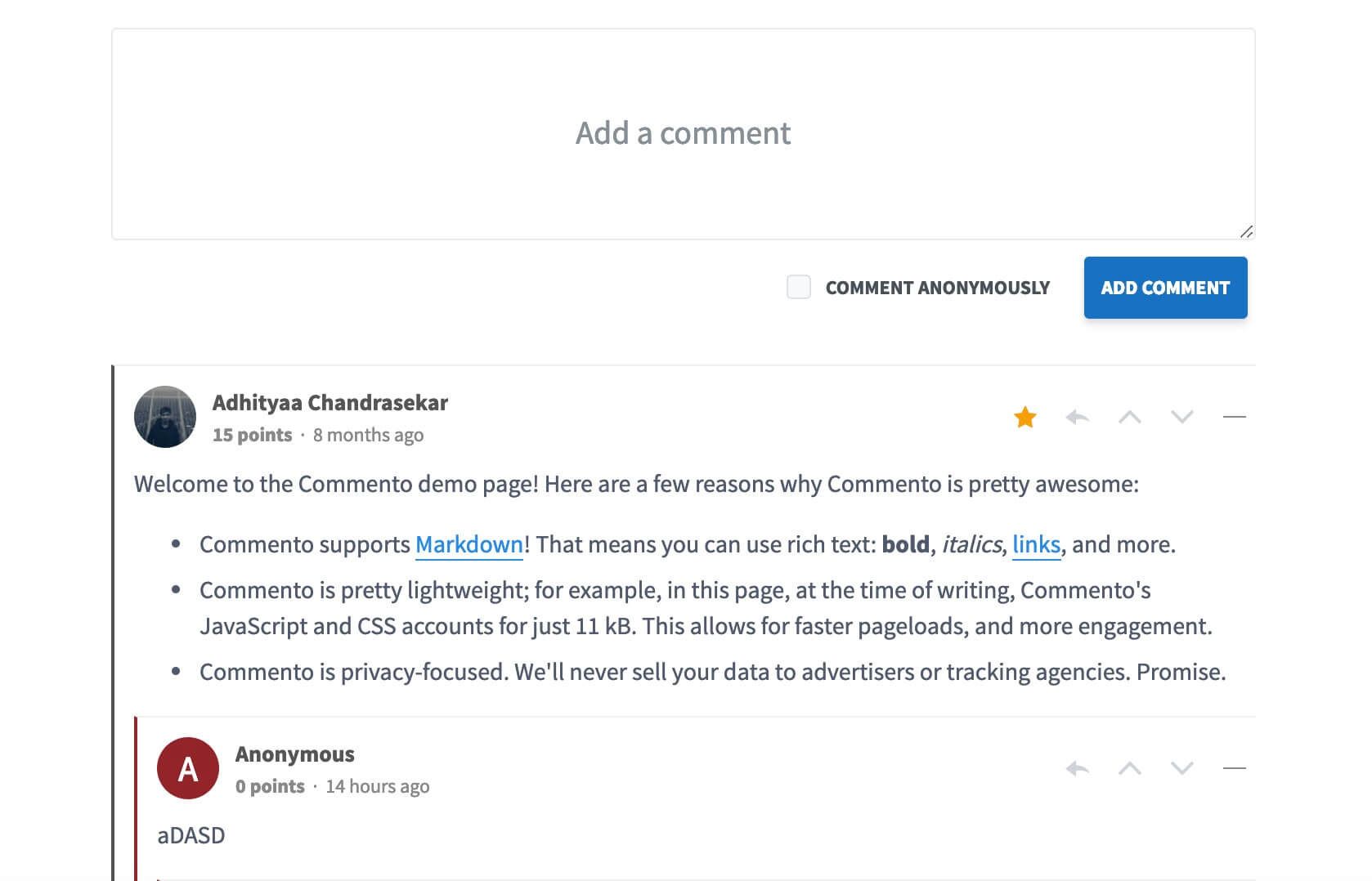 Aside from the privacy feature it offers, Commento boasts of taking up only 11 KB of JavaScript and CSS. This means that it's fast and can make a huge difference in your website's traffic.
Being an open-source project, the platform also invites you to simply pay the amount which you are comfortable spending if you want them to host it for you. All plans have access to all features. The pricing options are incredibly flexible that it gives you choices of $5, $10, and $20 a month aside from the "your price" option.
Last but not least, Commento makes it easy for you to import your data from the earlier commenting system Disqus. If you're currently using the latter, all you need to do is sign up and Commento does the work of importing all your comments automatically.
As it says on the website, Commento is the new "fast, privacy-focused commenting platform." At the end of the day, not only does it protect you from unwanted advertisers, marketers, and trackers, it also gives you and your website or blogs an upgrade.