Social media and tech companies big and small have of late discovered a blunt tool called "deplatforming," and they like to use it. While the stated goal is to deny groups or individuals in breach of their terms of service access, conservatives, who most often find themselves ousted from these platforms, are protesting ideological and political bias as the true reason behind the bans.
The latest case is a little more difficult to decipher than your average case of "deplatforming" that usually aims to curtail online speech of the perceived offender.
Namely, Airbnb, a hospitality service broker, has banned Canadian conservative journalist and commentator Faith Goldy. But what Airbnb terms of service has Goldy violated? The former Toronto mayoral candidate said in a statement to the website that she is yet to receive an explanation.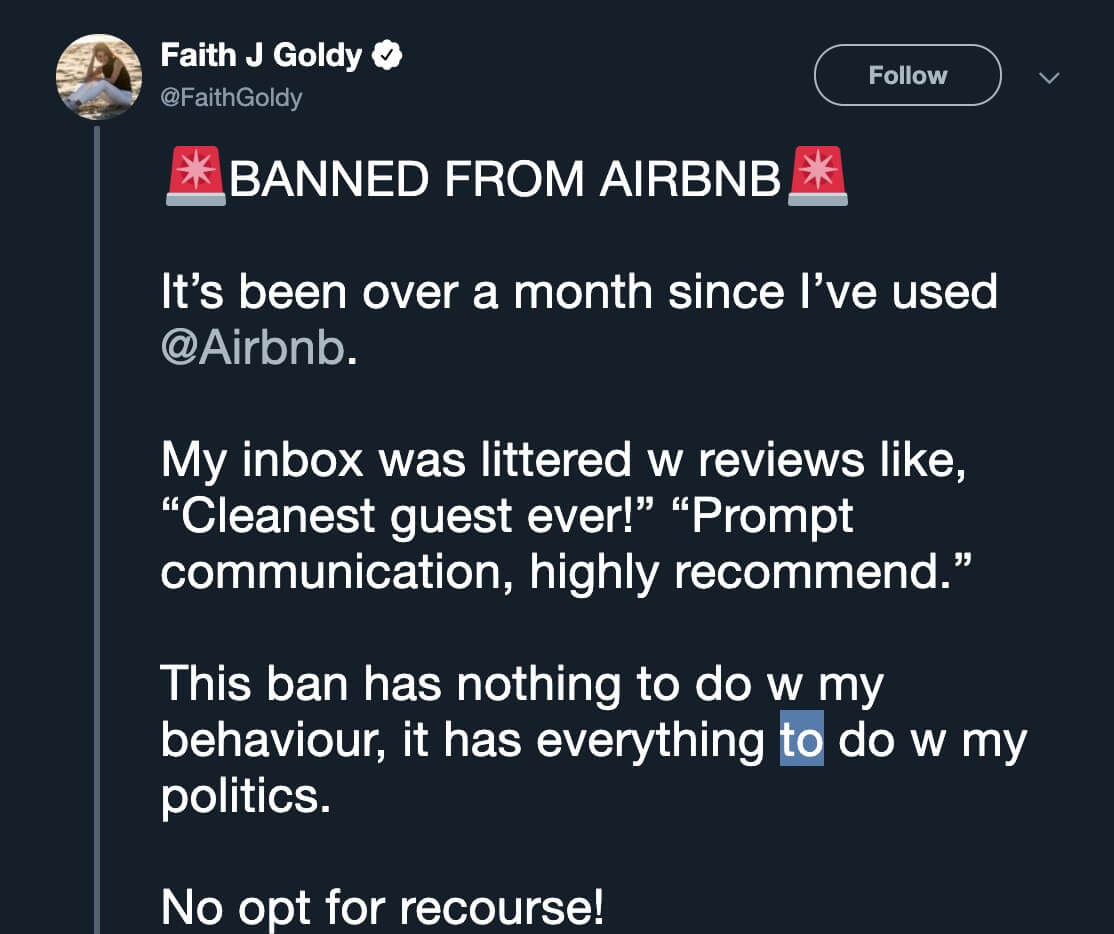 Goldy stringently denies breaking any of the rules required by the online lodging marketplace, and is convinced that the ban has a political background. She criticized the service for not living up to the promise of disrupting the market through a democratization of options, and accused it of instead becoming "a totalitarian company that denies service to individuals based on their political orientation."
In a tweet posted earlier, Goldy describes herself as a long-time and model customer, and adds: "This ban has nothing to do with my behavior, it has everything to do with my politics."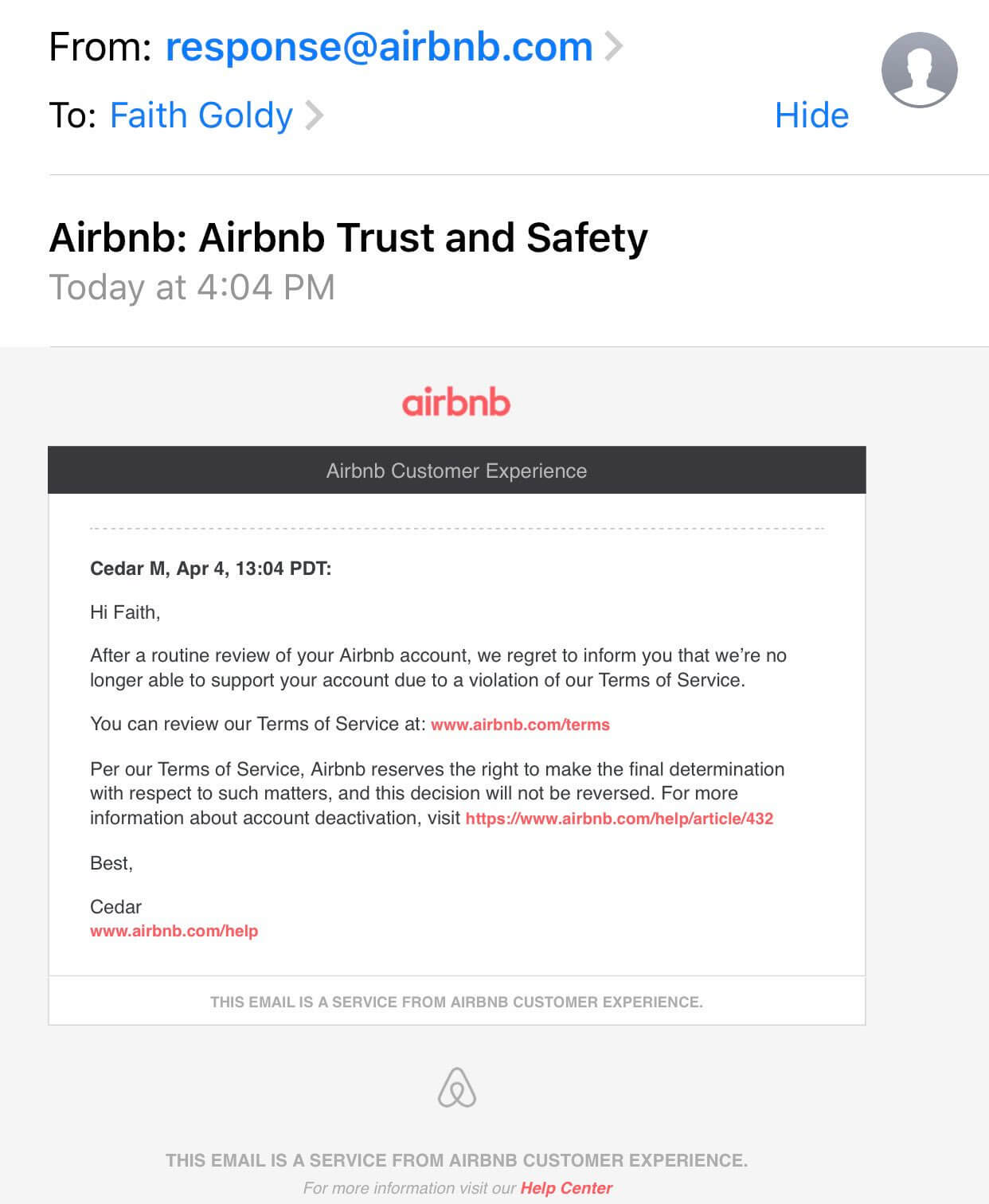 Reporting about the case, Big League Politics said that Airbnb's CEO Brian Chesky and two of the company's co-founders espouse left-wing politics, and have endorsed Hillary Clinton in the 2016 US elections, while Chesky is also a strong critic of President Donald Trump's immigration policy – strengthening suspicions that the ban may indeed be ideological in nature.
The Airbnb CEO also recently also spoke in favor of giving more prominence to "responsibility to society" as opposed to merely "financial metrics" – an attitude that has raised some eyebrows, with Forbes wondering if Chesky had the company's investors' interest as his top priority:
Compounding matters is a weak executive team that lacks a chief financial officer and a chief marketing officer less than a year from its goal of being IPO-ready. Then there's Chesky, a CEO who—despite accepting billions from investors—is not putting their interests at the front of the line. — Forbes
There have recently been calls for Facebook to also remove Goldy's account for her views described as conservative and even "white nationalist" by her critics – but the social media giant refused, saying her videos did not breach its terms of service.