Due to the worldwide coronavirus pandemic and rising deaths, multiple governments have told people to stay at home as a preventive measure.
This is a new situation for modern society, although there should be no problem of being confined in our homes for a few days thanks to the technological wonders that exist to entertain us.
It's perhaps the least everyone can do to ensure that we reduce the rate of cases.
Not only that, but with the economy slumping many are finding themselves without jobs.
But without their handlers and their egos desperate for attention during this tough time, celebrities are spending a lot of time on social media – showing themselves more than anyone asked for. And the results aren't always pretty.
On overdose of cringe from Gal Gadot and friends
Gal Gadot led the way, singing John Lennon's Imagine, that features the lyric "Imagine no possessions, I wonder if you can, No need for greed or hunger, A brotherhood of man," and invited Jamie Dornan, Natalie Portman, Zoe Kravitz, Sia, Lynda Carter, Amy Adams, Mark Ruffalo, Ashley Benson and others to participate.
The rendition was so bad, tone-fear, and out-of-touch it managed to unite people together if only to oppose it.
Ellen Degeneres admitted she was feeling "bored" while self-quarantining and has been using Instagram to broadcast her calls to famous pals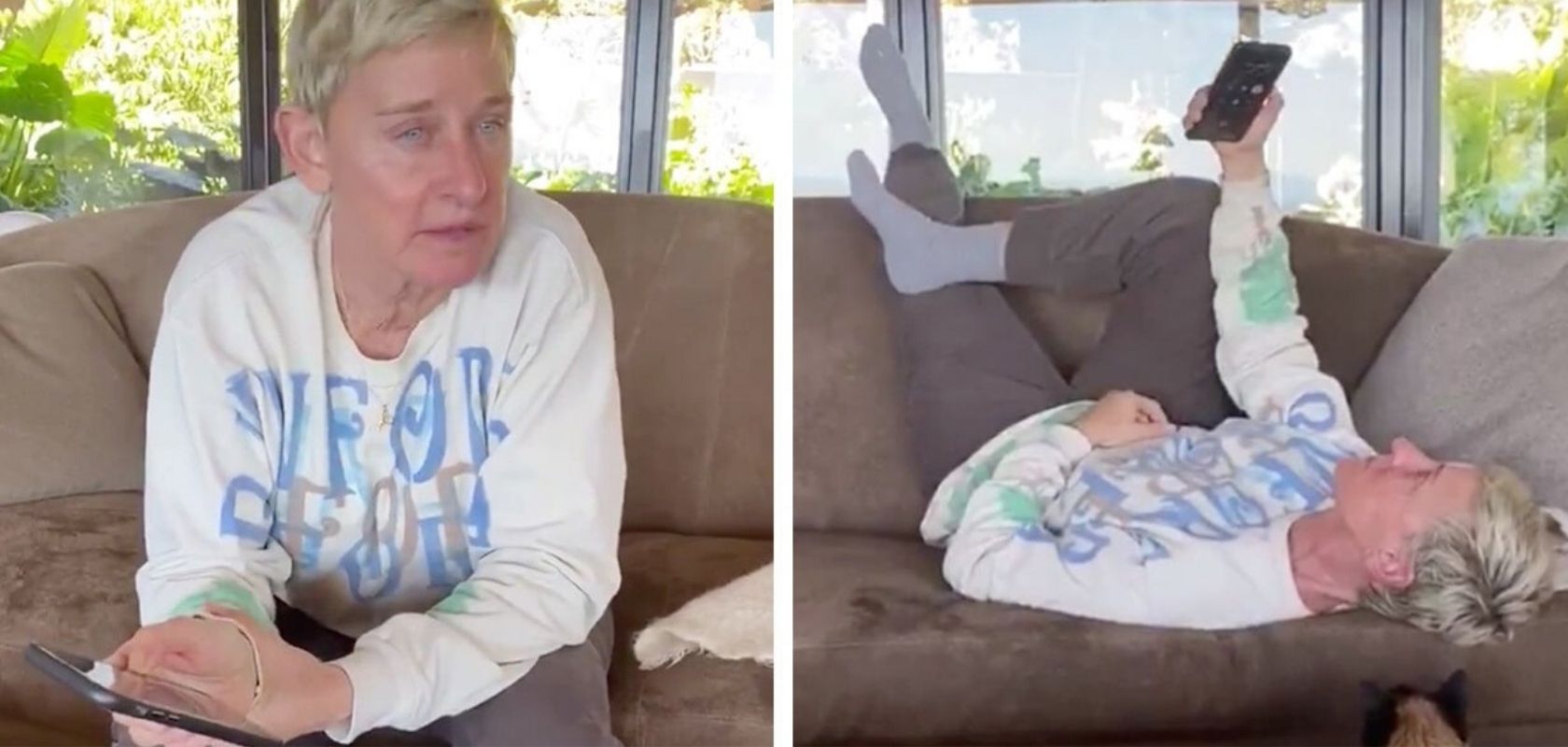 "Bored" Degeneres then went on to exercise in her private gym to indulge in watching herself on the TV.
https://www.instagram.com/p/B92fsSlhQD-/
Get to the hot tub! Arnold Schwarzenegger told everyone to #stayhome while puffing on a cigar in his private tub
Kourtney Kardashian posted an Instagram story implying that the deadly pandemic currently sweeping across the world is God's punishment of evil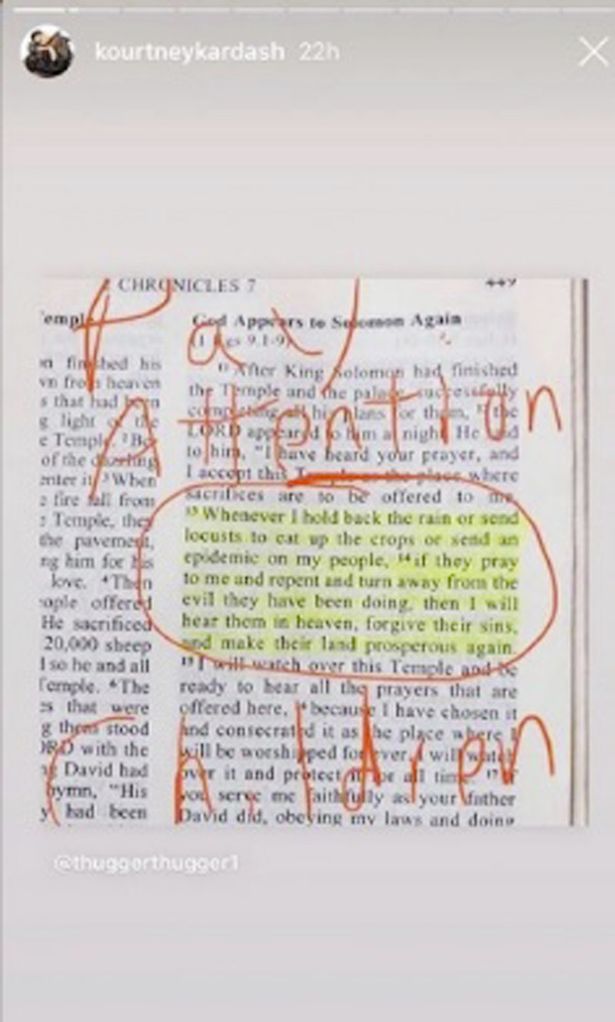 She posted: "Whenever I hold back the rain or send locusts to eat up the crops or send an epidemic on my people if they pray to me and repent and turn away from the evil they have been doing, then I will hear them in heaven, forgive their sins and make their land prosperous again."
Then Kourtney went to do some social distancing in her private field.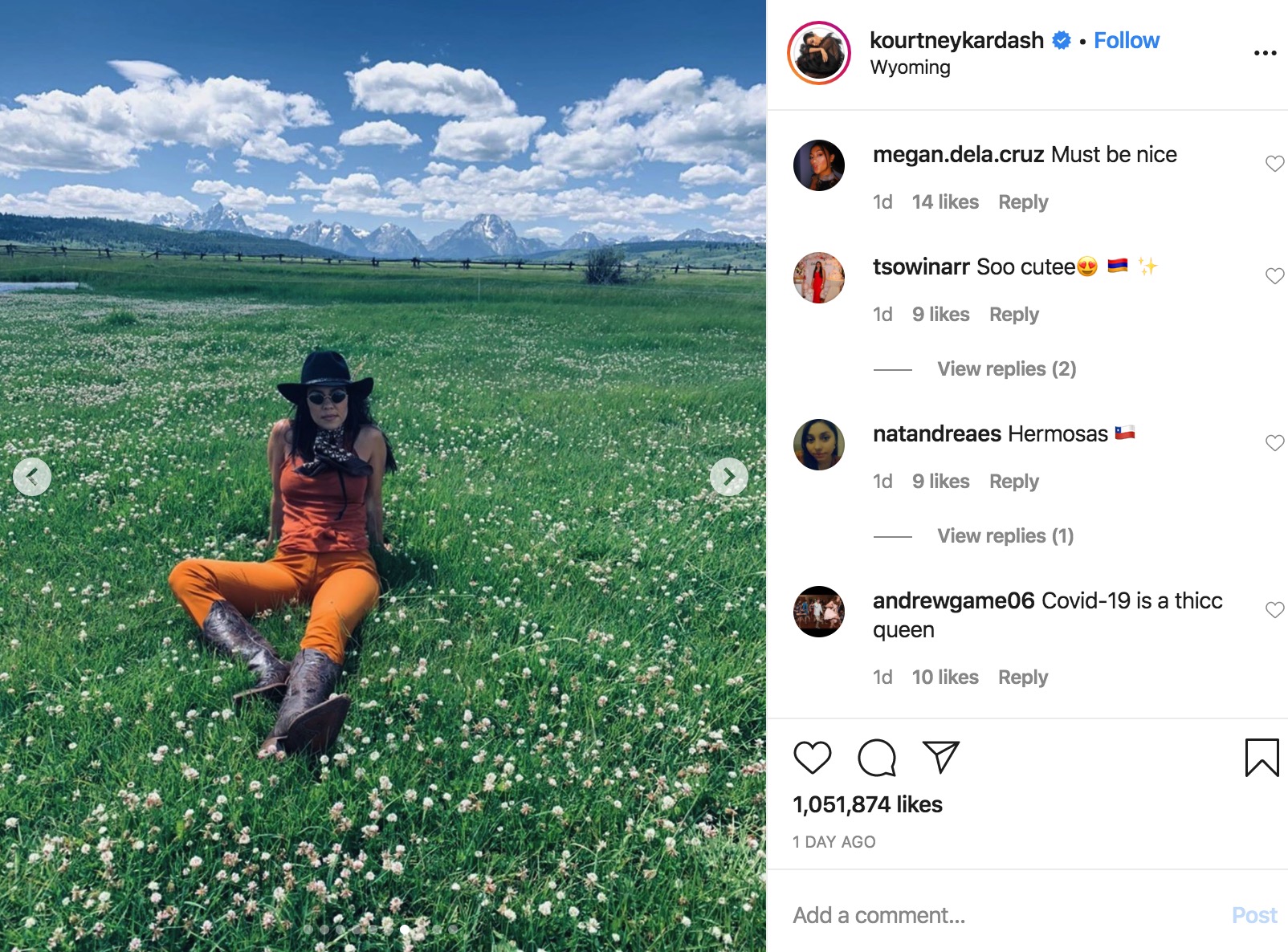 Vanessa Hudgens' livestream caused a strong backlash online
"I'm sorry, but like, it's a virus, I get it, like, I respect it, but at the same time I'm like, even if everybody gets it, like yeah, people are going to die, which is terrible but like, inevitable?"
Lauren Conrad's coronavirus play fort for her kids is more elaborate than some people's homes
https://www.instagram.com/p/B9x2LiJnjiu/
Kylie Jenner suggests that being pregnant has already prepared her for the horrors of quarantined in her mansion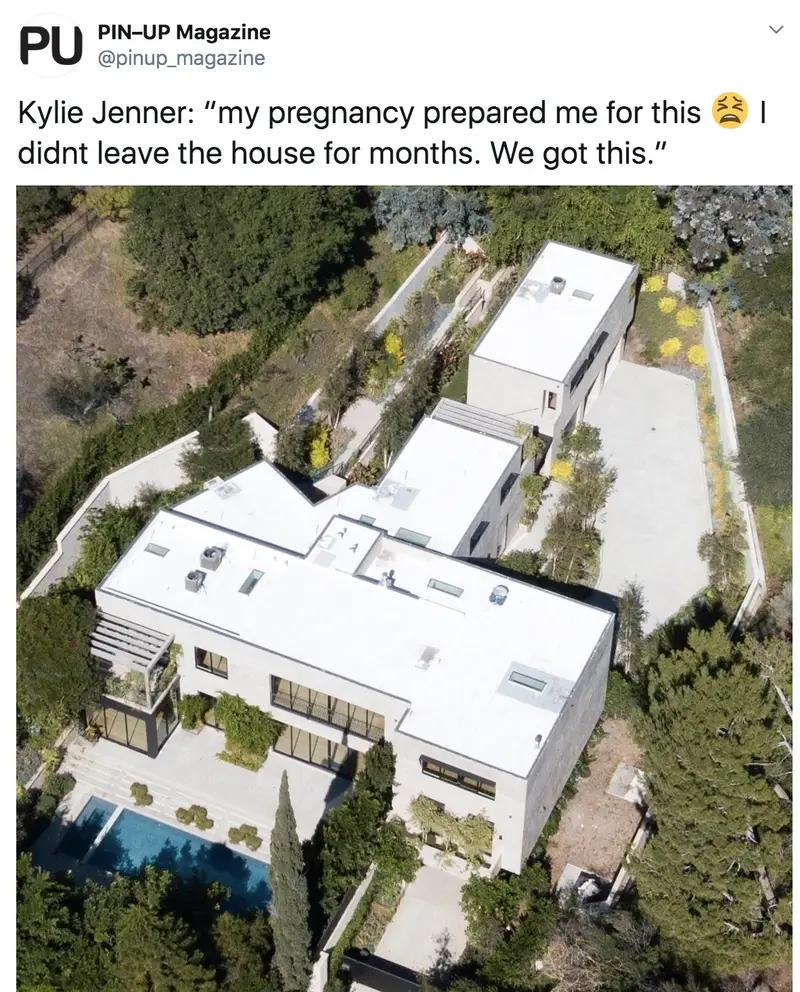 Singer Sam Smith took to Instagram share photos appearing to cry while quarantined in his $14M home.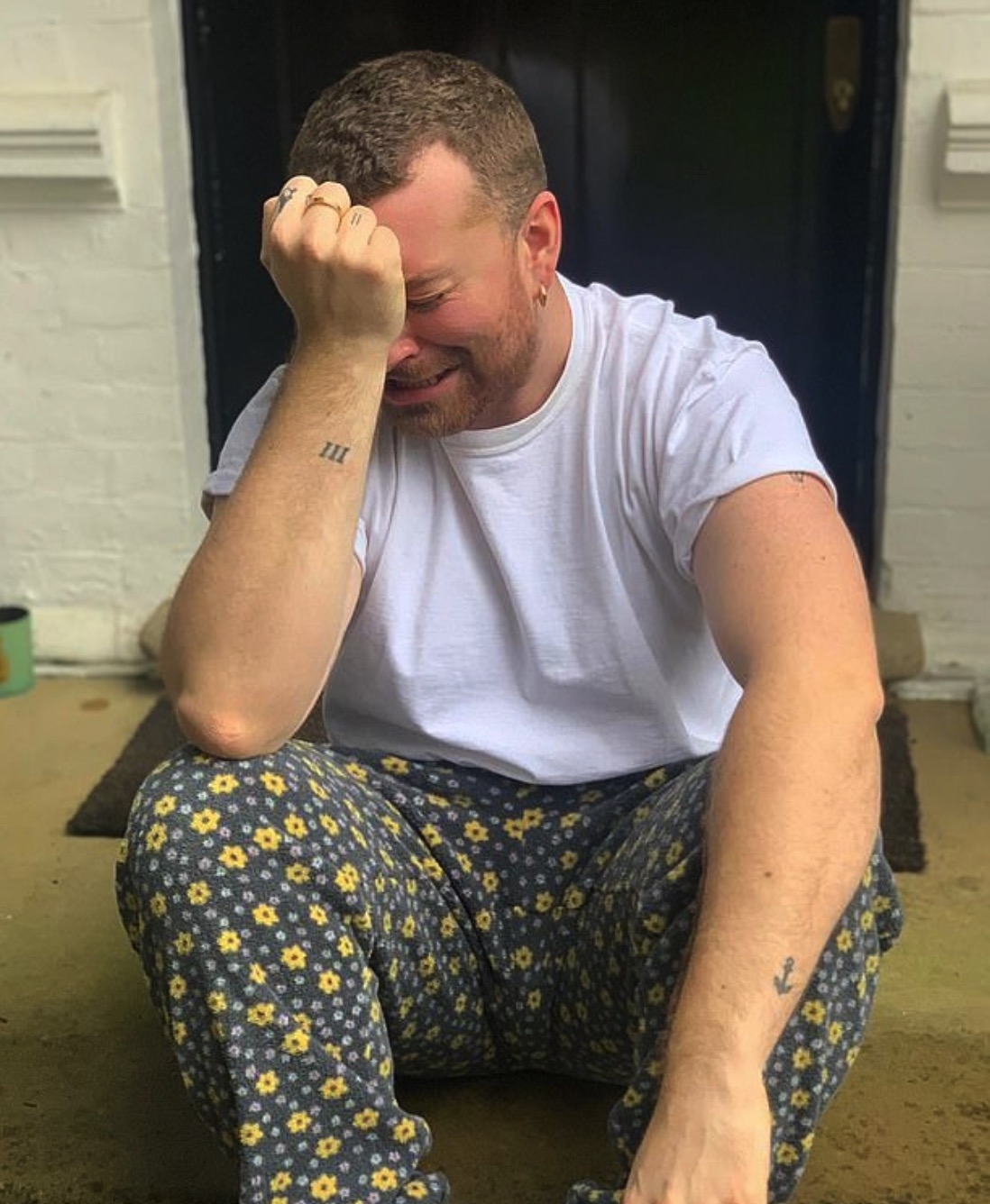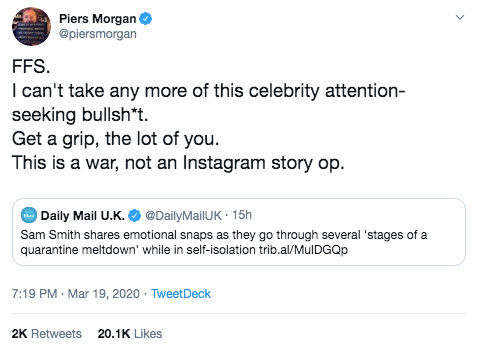 Cardi B asks "The Pentagon" for info about the quarantine's end so she can put on her "expensive outfits" and go out