The ongoing coronavirus pandemic has put a great strain on the income generation streams of several creators and artists alike. With Patreon, several creators are now rushing to the platform and opening the gates to a new income stream during the times of the outbreak.
While Patreon has faced its fair share of criticism (1,2), it's still the go-to place for creators to get started with a way of allowing their fans, readers, and viewers to support their work.
Not only are creators migrating to Patreon, but their fans and followers are also joining along and supporting them.
In the first three weeks of March alone, 30,000 creators joined the platform and opened new accounts.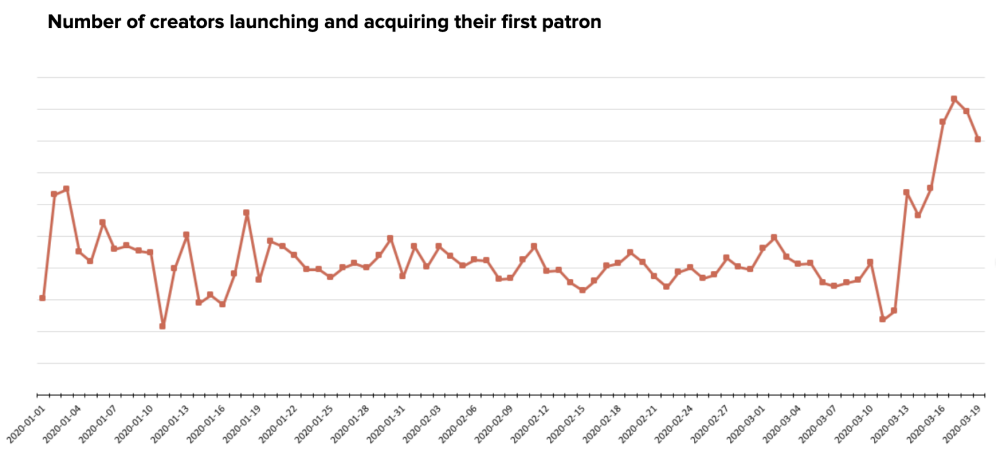 This marks the fastest growth Patreon has ever experienced.
To put things into perspective, consider Patreon's total number of creators on the platform before the pandemic happened— 150,000.
Now, Patreon has welcomed 30,000 new users, meaning that it saw one-fifth of its entire growth in a matter of a few weeks.
In a blog post titled "COVID-19 and the Creative Economy: Takeaways from Patreon's Data Science Team", Patreon provided several key insights into the sudden explosive growth the platform recently experienced.
"A large number of creators are launching on Patreon. More than 30,000 creators launched in the first 3 weeks of March 2020 alone, and these new creators are acquiring patrons faster than usual," wrote Patreon.
"And for creators, we've seen a large increase in creator launches since March 13th. Creators are launching on Patreon faster than at any point in the company's history."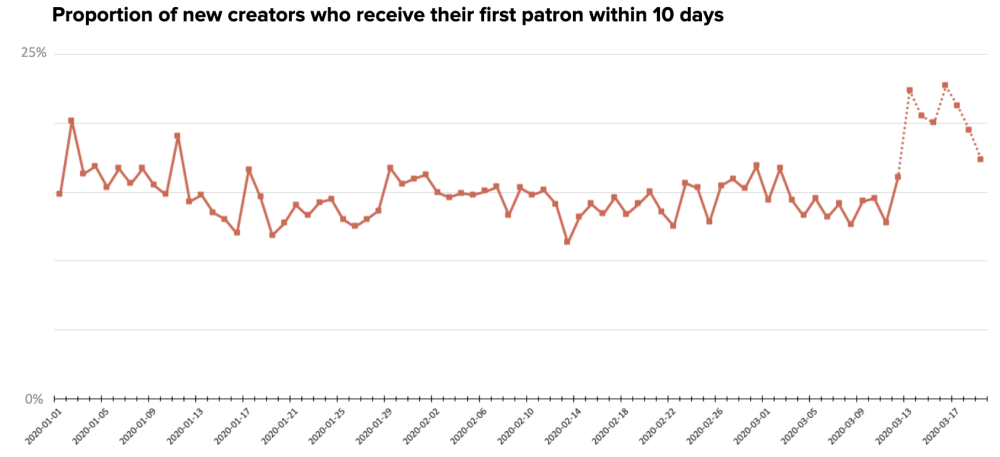 Moreover, Patreon notes that creators are also acquiring patrons pretty quickly, which is good news for the platform, creators, and the supporters alike.
At a juncture where live shows, recordings, and other major events are canceled, digital income streams are the only viable income generation source for countless artists.
"The proportion of creators who acquire their first patron within 10 days of launching has also increased, meaning that the newest creators launching are unusually successful at acquiring patrons."
Patreon also highlighted the fact that it has experienced higher dropout rates of patrons owing to the pandemic. However, the company also stated that it was "not nearly at the rate that other businesses are experiencing" when it comes to losing customers.