Last year, YouTube deleted the channel of Soph – a rising star in the political and social commentary space who was on the cusp of reaching 1 million subscribers.
Now the platform is targeting another young, up and coming creator who's gaining traction in this space.
Over the last month, political and social commentary channel Cringe Panda has gone from having around 5,670 subscribers to more than 81,100 subscribers after conservative commentator Mark Dice featured her channel in one of his videos.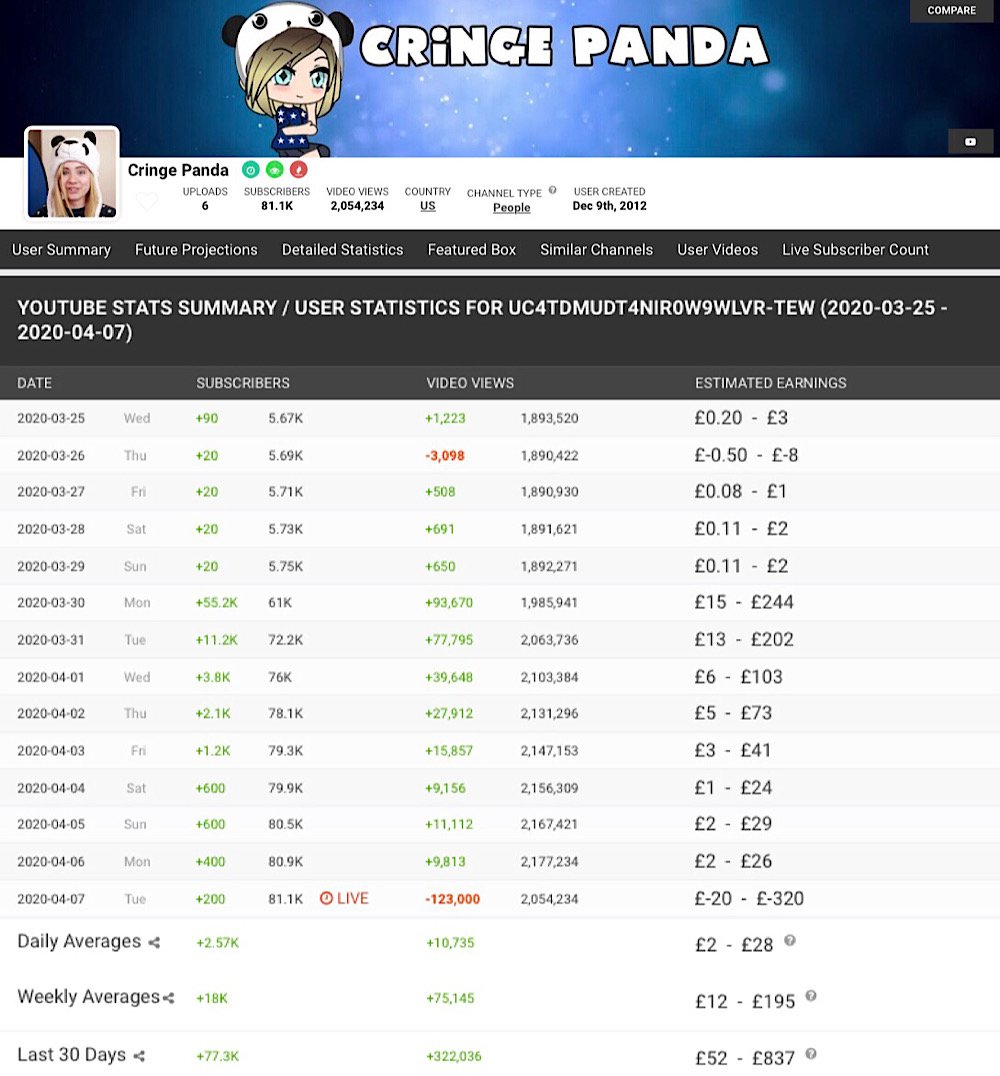 But during this same month, YouTube has used its controversial "hate speech" rules to target several of her videos and hit her channel with two community guidelines strikes.
On March 24, it removed a video of Cringe Panda discussing a clip of author and public speaker David Icke talking about transgender activists targeting children and pushing them to transition.
And on April 5, a video of Cringe Panda reacting to and criticizing transgender activists who are encouraging children to transition was also removed by YouTube.
Cringe Panda has appealed the strikes and video takedowns and tweeted that the videos are compliant with YouTube's community guidelines.
She added that the April 5 takedown came after a "well known YouTuber" targeted her channel and encouraged the mass flagging of her video.
However, YouTube has rejected both of Cringe Panda's appeals.
https://twitter.com/cringe_panda/status/1246891274721845248
https://twitter.com/cringe_panda/status/1247412661928615938
After reaching out to Team YouTube about the situation, Cringe Panda was told that its review team had "confirmed it's the correct decision" but has yet to clarify which part of the video contained the alleged hate speech.
https://twitter.com/cringe_panda/status/1247645513735794690
The community guidelines strikes mean Cringe Panda won't be able to upload or live stream on her channel for two weeks.
Cringe Panda's channel is also just one strike away from being deleted.
Cringe Panda is the latest of several political YouTubers to be targeted via YouTube's hate speech rules in 2020.
Political commentator I, Hypocrite had his channel deleted in March after YouTube's artificial intelligence (AI) deemed one of his debate videos to be hate speech, although it was eventually restored after an appeal.
YouTube also scrubbed political talk show host Nick Fuentes' channel from its platform for hate speech with many political commentators describing the decision as an example of censorship, ideological cleansing, and YouTube acting as thought police.