Internet connections were disrupted in Cuba on July 15 amid anti-government protests. The protests began at about midnight in Los Palacios before they spread to other areas including Havana, the country's capital.
According to NetBlocks, the internet outages started at around 1 am, Cuba time, and confirmed a complete outage of 45 minutes.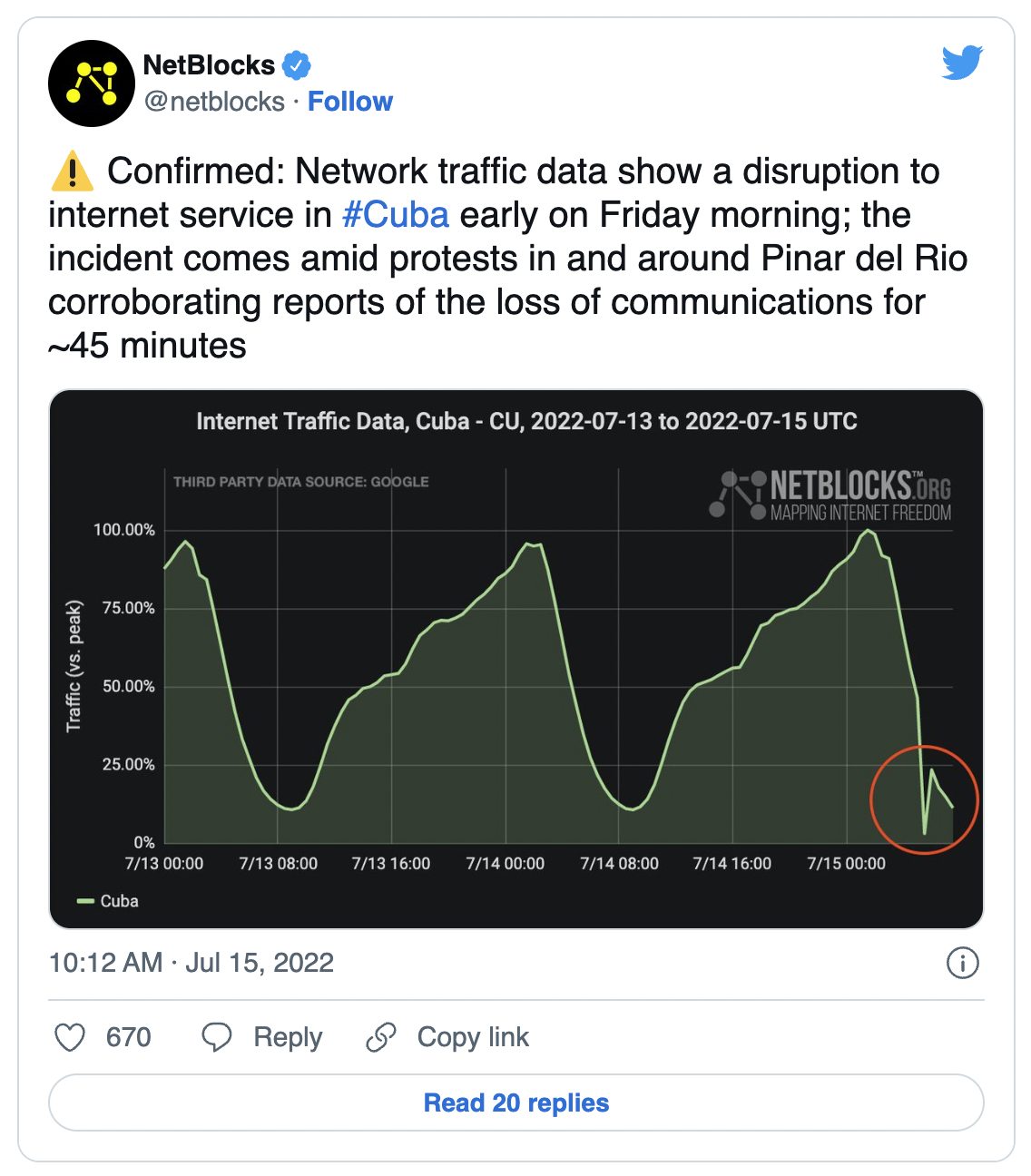 Authoritarian governments have been using internet outages and limiting access to social media platforms to quell criticism.
Cubans are protesting the worst economic crisis in years, a lack of basics like electricity, food, fuel, and medicine. Last July, there was a wave of protests, dubbed the 11-J rallies, which resulted in about 1,000 people being arrested and now facing a few decades in prison.
It is not yet clear if the recent protest will match those of last year. However, Cubans are likely going to suffer more internet outages as the government tries to quash the criticism.