Two of the biggest gripes creators have with big tech platforms are censorship and demonetization. Talkshow host and comedian Dave Rubin says that Locals, a new app that he's co-founded, will solve those problems and give the power back to creators instead of these big tech platforms.
Rubin said he decided to create Locals after his own struggles on big tech platforms with his talk show The Rubin Report.
He pointed to his experiences with YouTube, where he says his videos are going out to "seemingly smaller and smaller amounts of people" and leaving Patreon, which led to him discovering that fan-funding via his own site increased revenue by about 30%.
These experiences led to him creating The Rubin Report app which allowed him to connect directly with his fans instead of being at the mercy of big tech's algorithms and set his own rules instead of being beholden to big tech's ever-changing terms of service. After creating his own app, Rubin decided that he wanted to start giving the tools that he's been able to build to creators.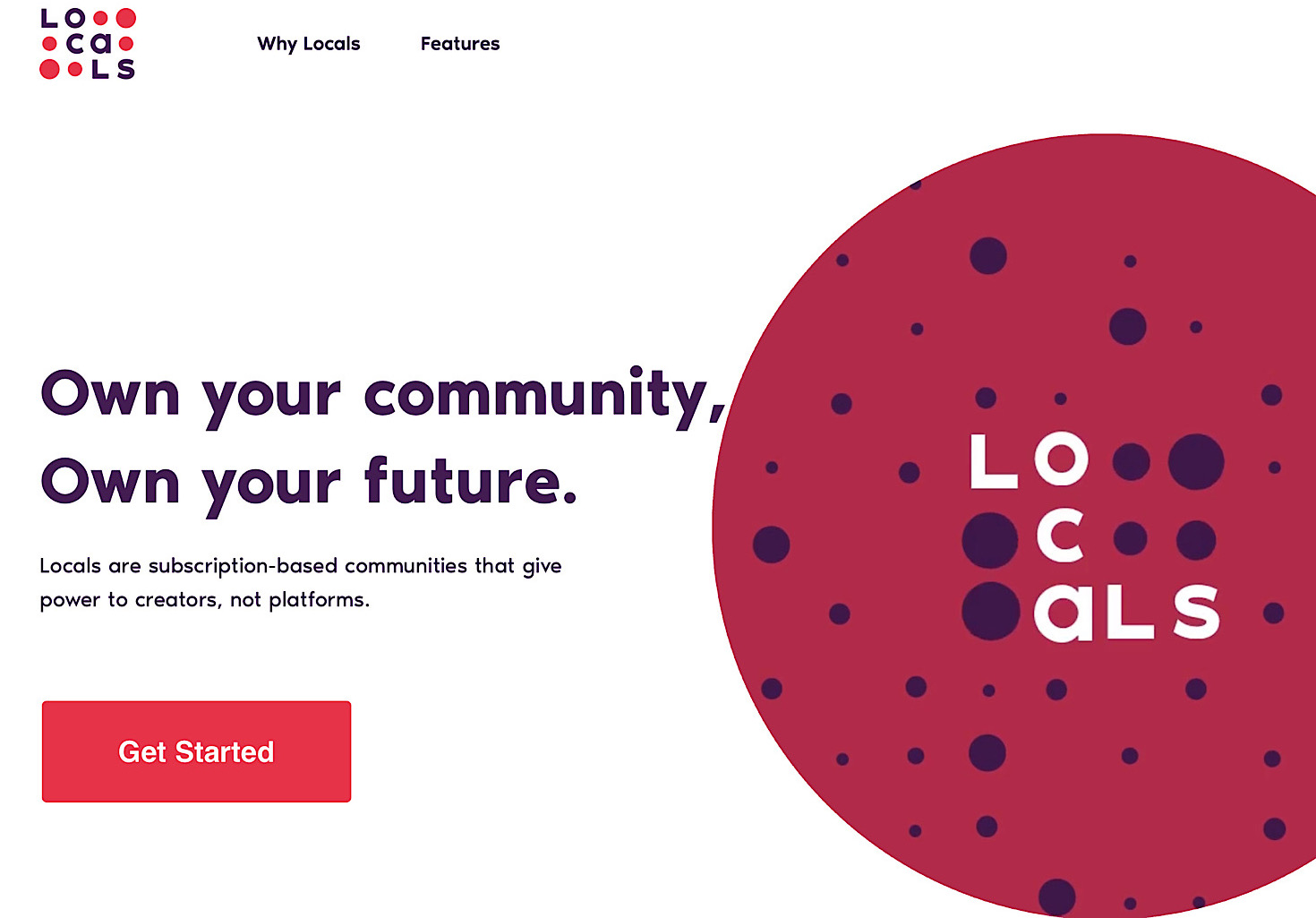 Rubin added that he believes the internet is about to flip. Instead of big tech companies controlling content distribution and monetization, he believes smaller communities are going to be the future of the internet.
Rubin says that Locals allows creators to build these smaller communities, own their content, connect directly with their fans, control monetization, and set the rules for their communities.
One thing that differentiates Locals from other community-based apps is that it's subscription-based.
Here's a rundown of all the features Locals has to offer creators:
Host your content: Locals can host videos, photos, podcasts, messages, and more.
Control your data: According to Rubin, if you leave Locals, you can keep all the data and stay connected to your subscribers on other platforms.
Notifications: Locals allows creators to notify their entire community every time they post which means no more relying on big tech algorithms which decide who gets notified.
Set your own rules: Locals has a basic terms of service but as long creators abide by these basic rules, they can set the tone for their community and decide what is and isn't allowed.
Monetization: Local's fan-funding subscription model allows creators to generate monthly revenue from their community. Locals takes the same fee as Patreon.
Rubin said some big creators have already signed up to Locals and he'll be making further announcements over the next few days. Creators who want to sign up can do so at Locals.com.