Internet celeb David Dobrik is impressing everyone with his new disposable camera application and it's maintaining high download numbers.
The fashion of disposable cameras
Although the utility of the application is nothing very extravagant, its premise has managed to win over users. The app, released last month, allows users to take pictures, but users must wait until 9 am of the next day to see them, mimicking how it used to be back in the days before digital photography.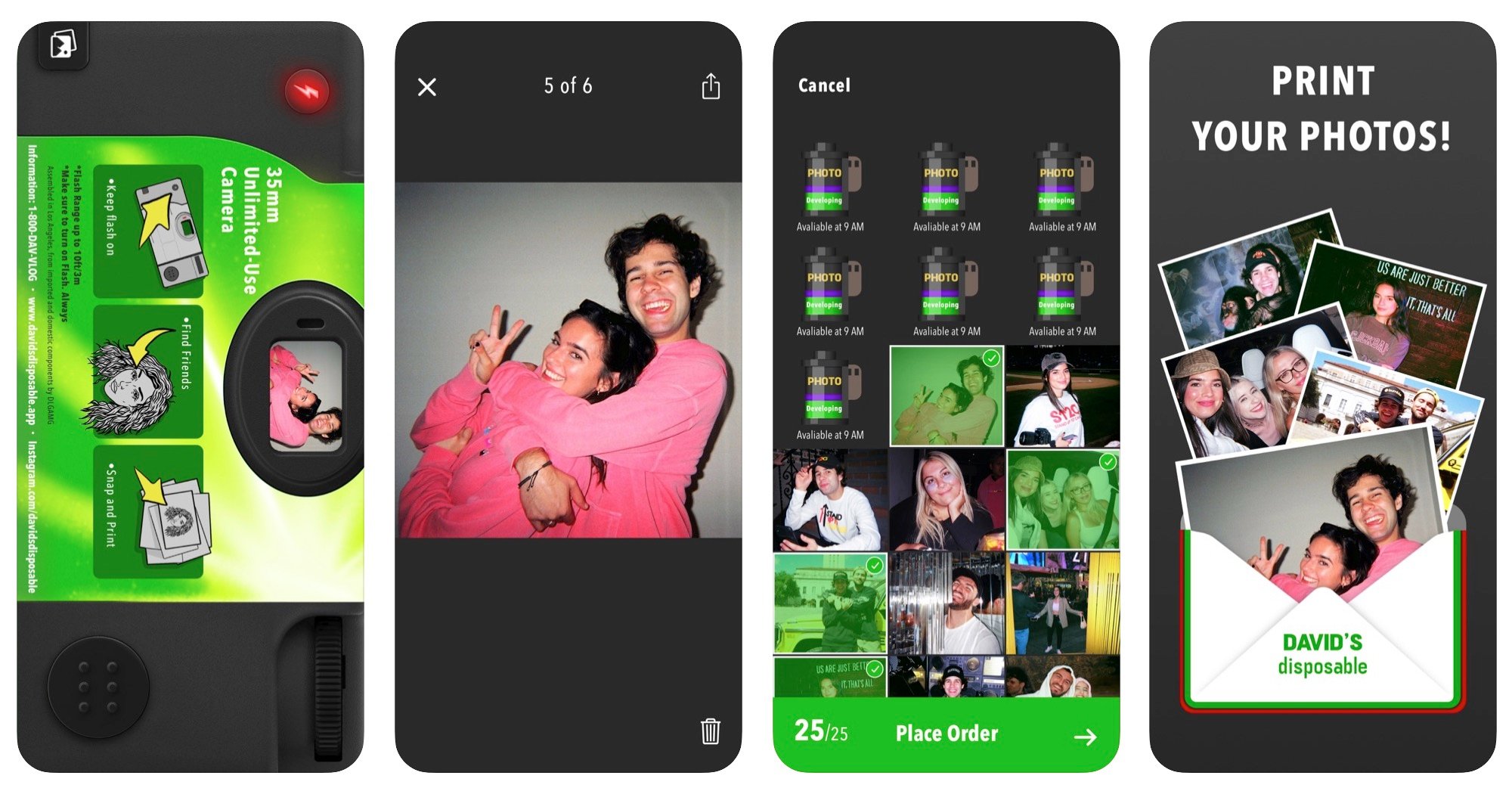 As indicated in the name of the App, this is a way to simulate the time it took for a disposable camera to produce a photo. The application even offers the possibility of requesting a physical copy of the photo, which takes 3 weeks to dispatch.
David's Disposable is free, and therefore has an advertising system to finance itself. However, for $1 you can get a subscription, which allows, among other things, to eliminate advertising.
David's Disposable and its great success
David's Disposable topped the list of free apps in Apple's App Store. Although the period was short, it managed to outperform other entertainment giants, such as Disney+ and Instagram. Although it is no longer on the list, it is still the favorite of many users, which is why it can be found in a section called "Apps We Love", showing the great support it has received.
The popularity of the application has been so great that many YouTubers have made videos advising on how to use it, in addition to making multiple reviews of the app's features, so it has become a whole genre of content on the video platform. However, YouTube is not the only site where David's Disposable has triumphed, as many TikTok users have been commenting about it, increasing the reach of the app.