It's a good bet that when most people watch what appear to be organic viral videos on the internet, ownership, monetary value, and copy and "exploitation" rights behind them might be the last thing that crosses their mind.
Likewise the fact that user-generated viral videos are a big business, and that one of the biggest "dealers" of this kind of content is a company with an increasingly poor reputation among creators, Jukin Media.
What the firm does is find up-and-coming viral videos, convince its owner/creator to either sell the content or agree on a revenue-sharing deal – and then license said content to others.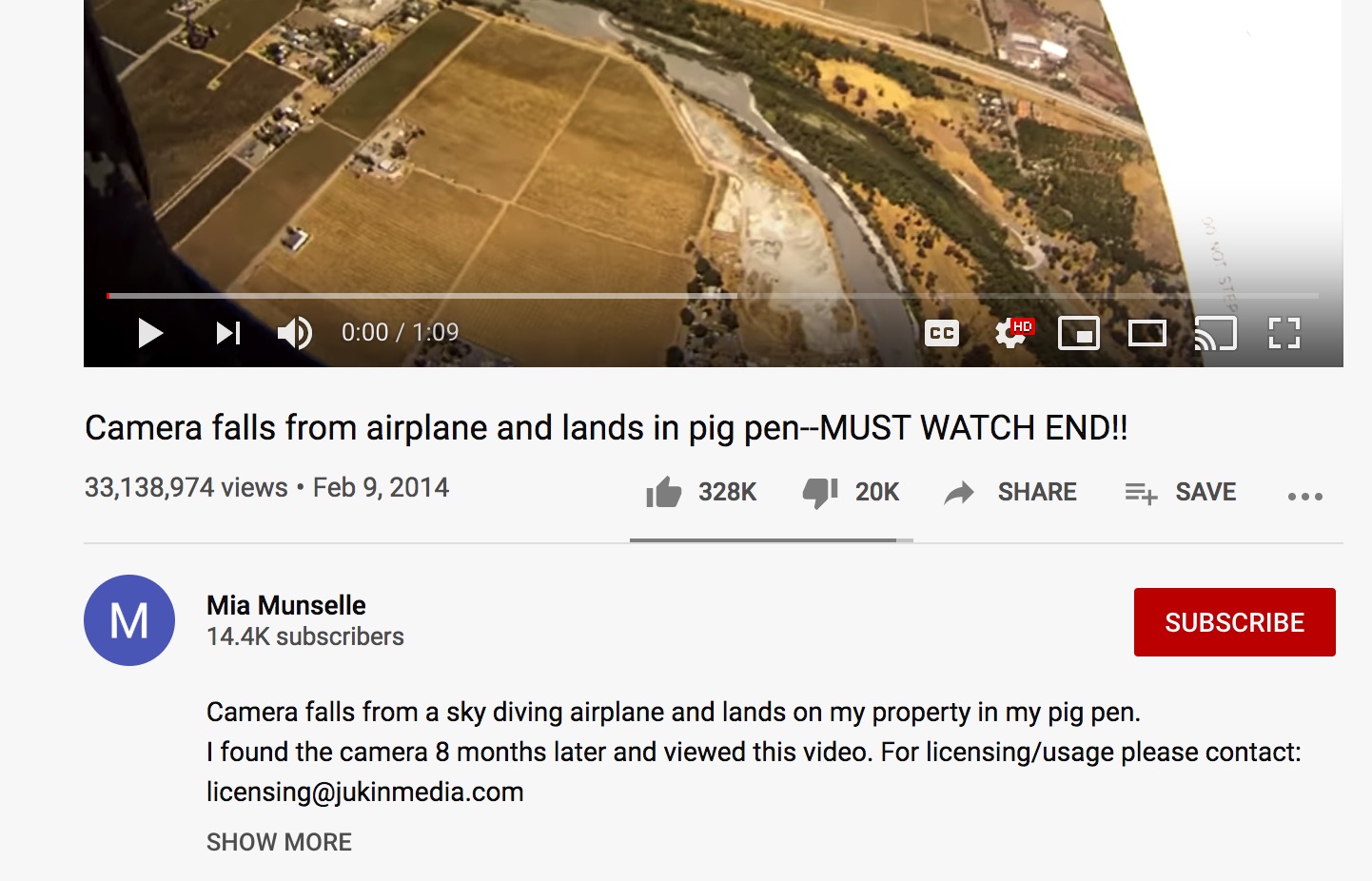 Jukin Media is not shy about protecting thus acquired property by issuing DMCA copyright takedowns, or even going the controversial route of attempting some dubious "shortcuts" to get the money out of creators accused of infringement.
Jukin's vast library makes it something of a "boss" of user-generated viral video licensing, and they seem to be everywhere these days – even in pig pens.
Techdirt explores the true extent of Jukin Media's copyright claim over content of one particular video: captured by a camera that some years ago fell out of a plane, and into a pig pen.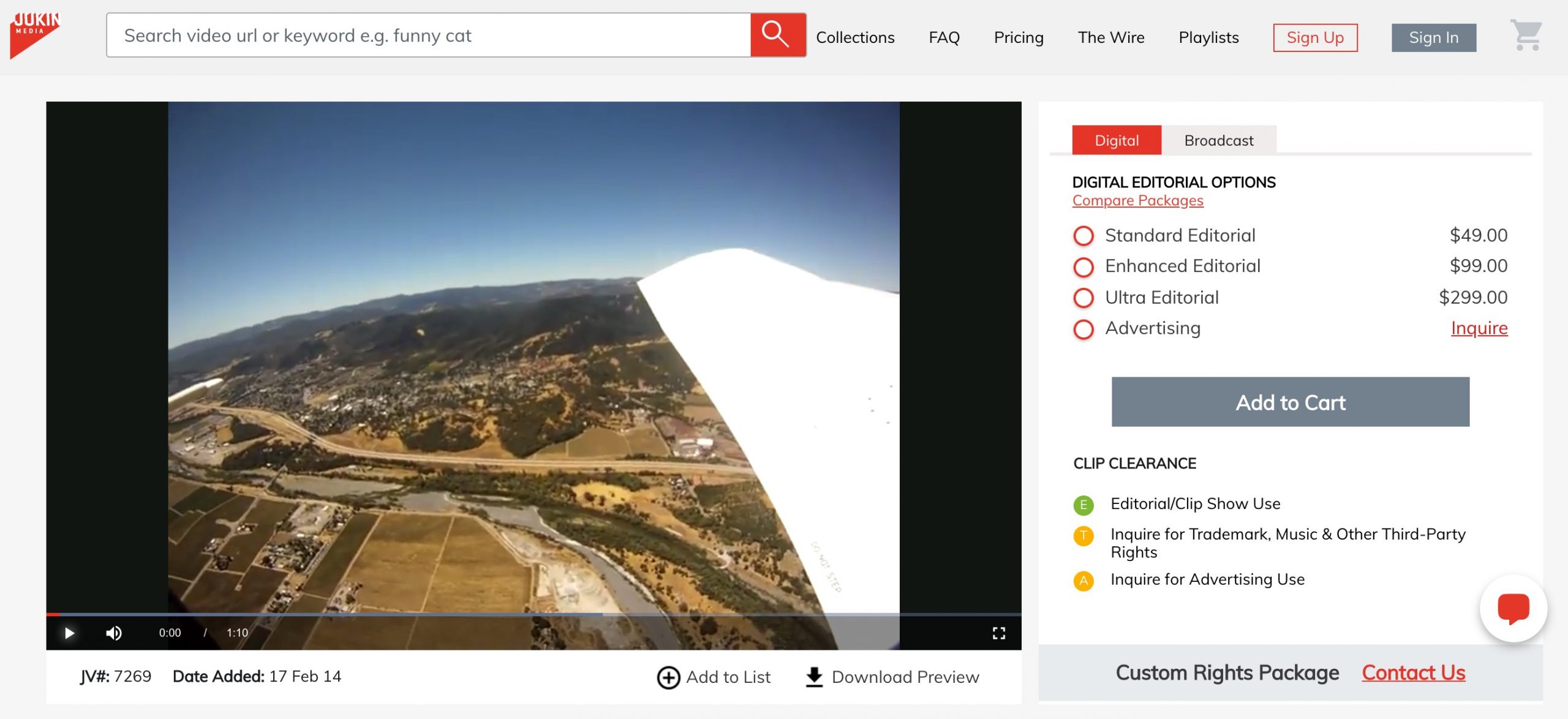 It's still available on YouTube, where visitors are notified that the owner of the pen – not of the camera – acts also as the copyright owner of the video. Represented, of course, by Jukin Media – for licensing and usage purposes.
Keepers, finders – that seems to be how US copyright law works.
Or does it?
Techdirt argues that the person who found the camera cannot own the copyright, considering they did not create the video.
This, in turn, raises another question, and the stakes: can copyright be claimed for this content at all?
The conundrum revolves around the level of creative intent involved here, even when it comes to the person who dropped the camera. If done on purpose, this would give them a chance of being recognized as the copyright holder.
The conclusion is that Jukin might be up to no good again, this time by licensing copyright that doesn't exist.
"All that is to say — I'm not at all sure what rights Jukin has to "license" here. It can't offer a copyright license, and if it is, that's copyfraud — claiming copyright in something it has no right to," Techdirt writer Mike Masnick concludes.
Those who weighed in on the debate, mostly agreed with Masnick.