Google now has a new tool allowing anyone to request the removal of their personal data from search results, including contact information.
"The availability of personal contact information online can be jarring," said Google's head of global policy in search Michelle Chang. She added that personal data could lead to "unwanted direct contact or even physical harm."
Google already allowed the removal of personal or financial information from search results if a user could prove it was real danger or a potential threat. Now you can request the removal of your information even if there is no risk.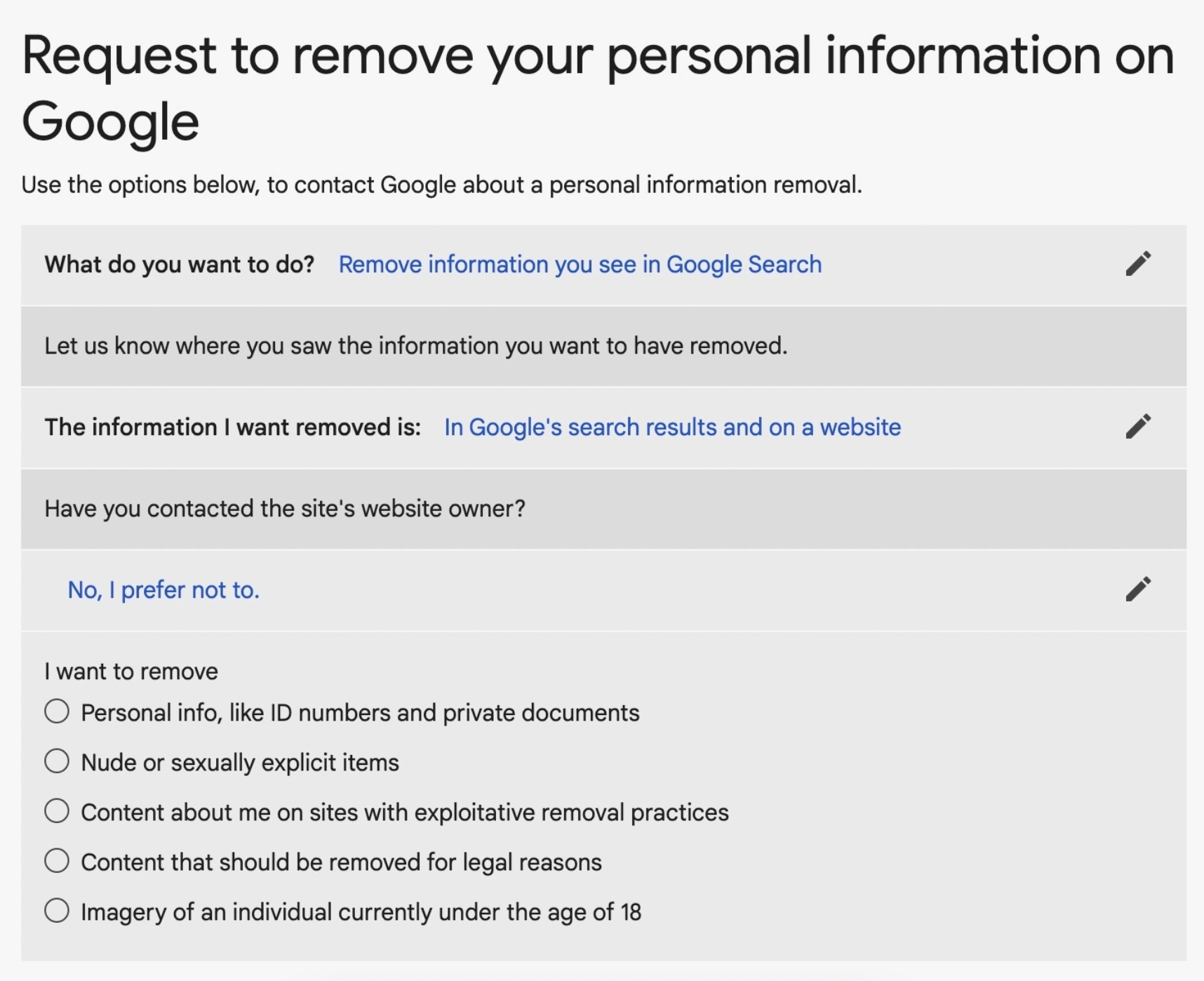 To request the removal of your personal information from search results, you need to fill out this form online. You will need to list the websites that contain your personal information and the search terms used to find those pages. The form encourages including screenshots.
"It's important to remember that removing content from Google Search won't remove it from the internet, which is why you may wish to contact the hosting site directly, if you're comfortable doing so," Chang said.
Google will not accept all removal requests. If your request is denied, the company will explain why. You can submit another request once you get enough material to further support your case.