Amazon is one of Big Tech's biggest holders of users' personal data and governments around the world increasingly go to it when they want to obtain some.
In fact, the giant's latest transparency report, covering the second half of 2020, shows that the number of these demands rose by a whopping 800 percent to reach 27,664. In the first half of last year the number of requests was "just" 3,222.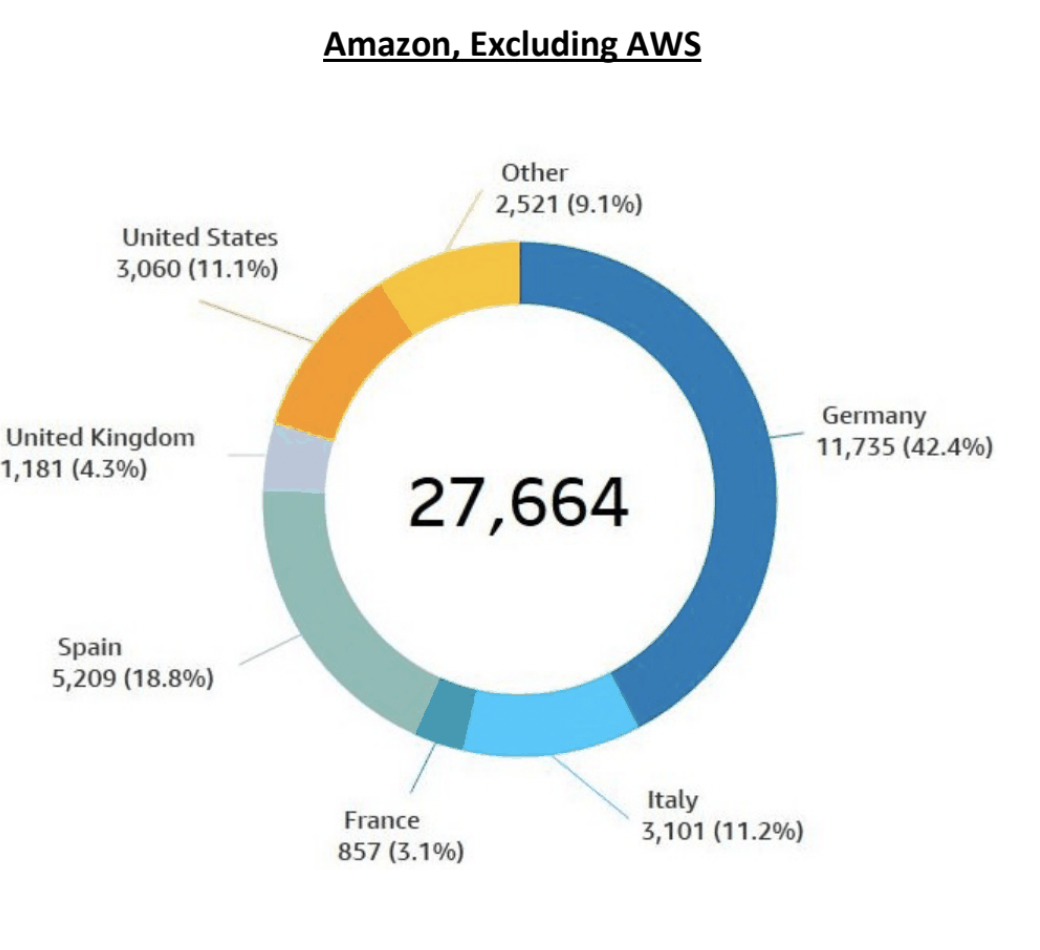 Amazon declined to speculate, or reveal, what caused such a dramatic rise in demands to turn over user data during this period of time.
Unlike what one might expect from precedent, the US does not top the list: instead, Germany's government was the one that made as many as 42% of all data requests submitted to Amazon. Spain is second (18%) and the US and Italy third with 11 percent each, according to the report that covers the last six months of 2020.
A separate report concerning Amazon Web Services (AWS) reveals that the majority of data demands (there were a total of 532 over this period of time) came from the US, and that Amazon complied in 15 cases.
The report, published twice a year and previously criticized as not sufficiently transparent, no longer provides details regarding the legal processes behind these requests, marking only which ones refer to user content as opposed to non-content. According to Amazon, it complied with 52 demands to hand over user content.
Some media criticize Amazon for being the most "secretive" of the tech giants when it comes to data transparency reports, having only started publishing them in 2015, and leaving out details such as takedown notices and removals of accounts, i.e., not including those as separate figures.
Two years ago, the decision not to disclose how many requests (and that's subpoenas, search warrants and court orders) had been received to remove data was seen as a major problem considering the importance of free online speech – but now this point is not highlighted by the same media outlets covering the new report, who made a big deal out of it back then.