As uncertainty mounts around the 2020 US presidential election result, Twitter has responded by engaging in one of its largest censorship efforts to date by taking down accounts, hiding numerous posts, and mass censoring the President.
But even this overwhelming and unprecedented level of censorship isn't enough to appease the Democrats who are now demanding that Twitter deplatform the President until after the election is called.
Congressman and Antitrust Subcommittee Chairman David Cicilline called for the President's account to be "suspended until all the votes are counted."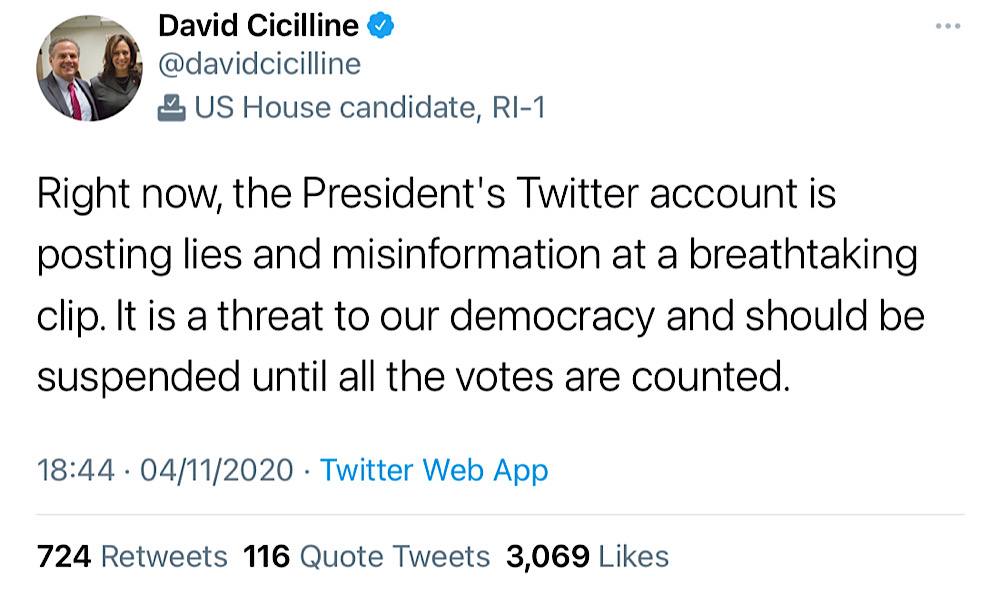 Congressman Gerry Connolly also demanded that Trump's Twitter account be suspended.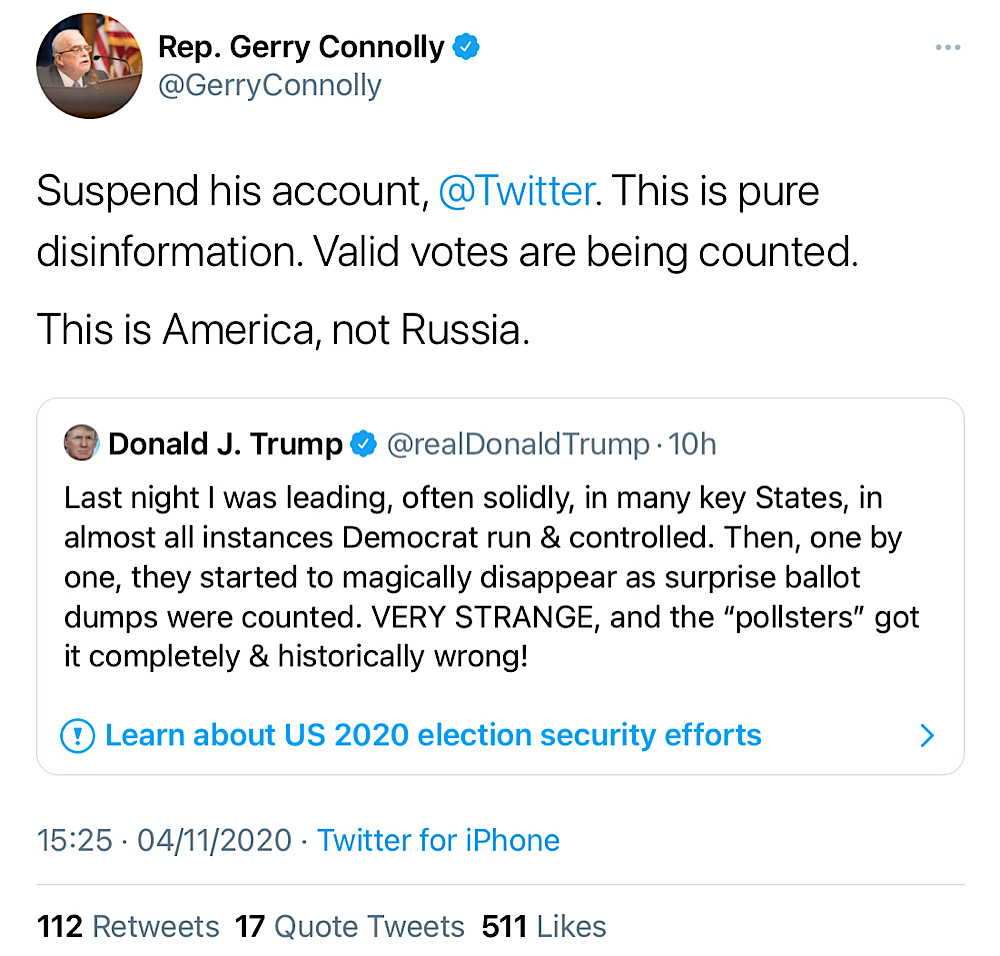 Not only are the opponents of a sitting President pressuring a multi-billion dollar company to restrict his ability to speak one day after an election that has yet to be called but Cicilline's comments also reflect his efforts to pressure Big Tech companies to censor more "misinformation" as part of antitrust conversations.
During an antitrust hearing in July, Cicilline complained about the most shared articles on Facebook in 2020 and suggested that they "will cost lives." He also urged Facebook CEO Mark Zuckerberg to "protect people from demonstrably false claims" related to the coronavirus and indicated that the platform is too big to "contain deadly content."
The Democratic presidential candidate, Joe Biden, and his running mate, Kamala Harris, are also proponents of Big Tech companies silencing Trump.
In September, the Biden campaign called for Facebook to remove Trump's posts. And Harris has repeatedly pressured Twitter to deplatform Trump.