Author and filmmaker Dinesh D'Souza is going direct to the free speech platforms Rumble and Locals for his new documentary, "2000 Mules," which will be posted to the platforms this Saturday (May 7).
D'Souza's documentary focuses on alleged voter fraud and ballot stuffing during the 2020 US presidential election. Rumble is a free speech video sharing platform and Locals is its community generation platform.
The topics covered in 2000 Mules have been heavily censored by Big Tech platforms with YouTube, the world's biggest video sharing platform, banning videos that allege "widespread fraud or errors" changed the 2020 US presidential election outcome and striking and suspending channels that post these claims.
Rumble spoke out against YouTube's censorship at the time and promised to foster "dialog, debate and opinions." The free speech video sharing platform has since doubled down on its commitment to free speech and said it won't operate in countries that move towards censorship.
"This Saturday, @DineshDSouza is about to make history by dropping his movie "2000 Mules" on Locals & Rumble instead of places like Netflix & Amazon Prime," Rumble tweeted.
D'Souza joined Rumble in October 2020 and described the move as a way to do something about Big Tech censorship. In October 2021, he joined Locals and described it as the place to get "Dinesh uncensored."
Since joining these platforms, D'Souza has built an audience of over 1.5 million subscribers on Rumble and a community of over 42,000 members on Locals.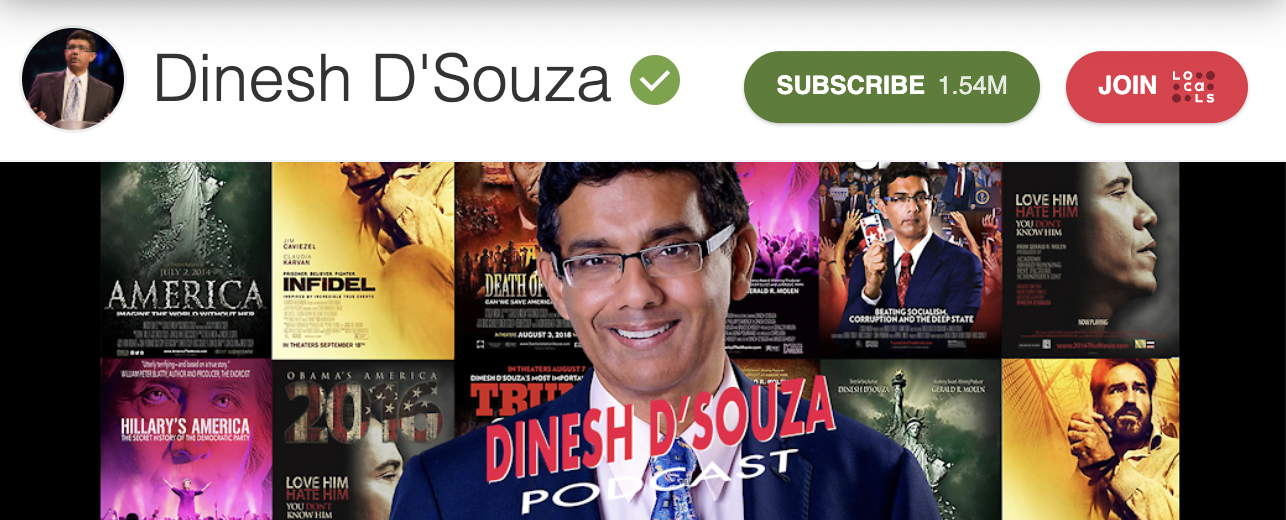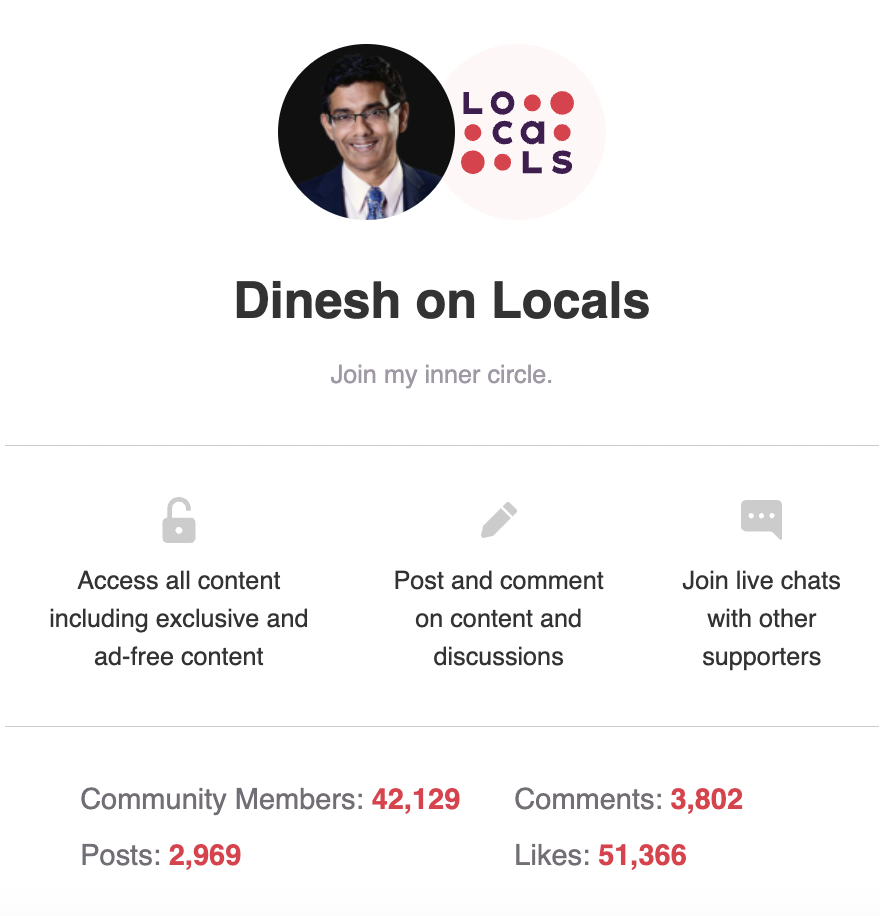 D'Souza's two most popular videos on Rumble are teasers for 2000 Mules. His most popular video racked up over 2.9 million views and his second most popular video racked up over 1.3 million views in less than two weeks.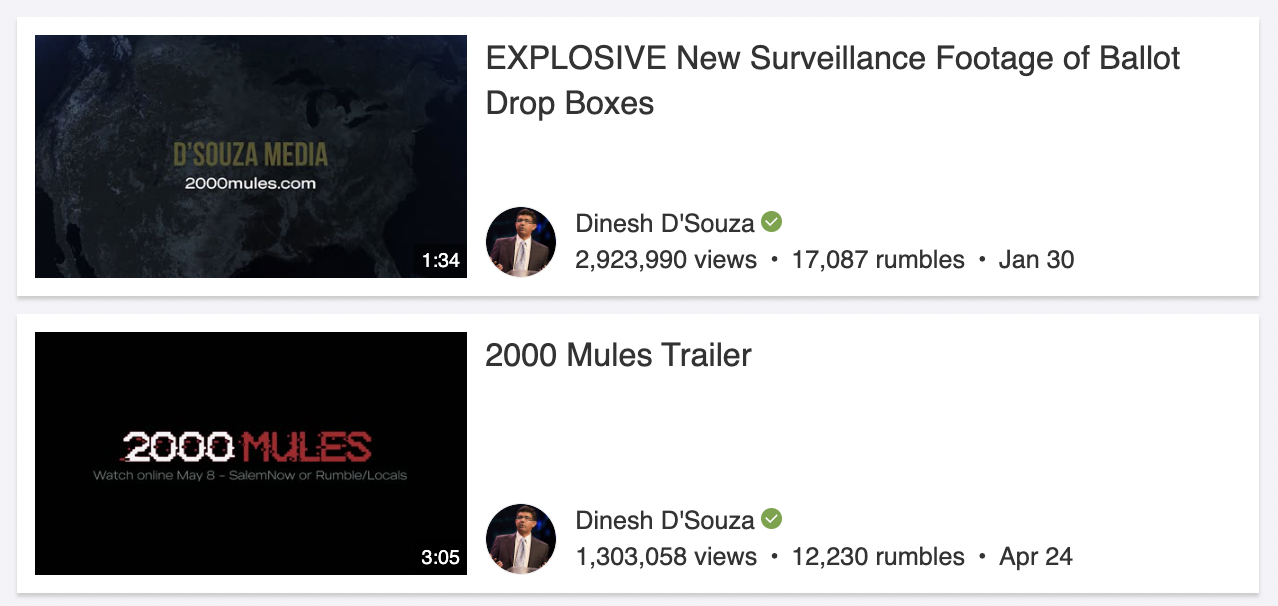 Rumble recently broke traffic records with the number of monthly active users (MAUs) and minutes watched on the platform reaching new all-time highs.
In addition to growing its video sharing platform, Rumble is expanding its cloud infrastructure and recently started powering President Trump's social media platform, Truth Social. Days after Truth Social migrated to Rumble Cloud, it shot to the top of the US App Store charts. Rumble Cloud is expected to open to all users in 2023.