We're hearing that in Italy many students are now forced to attend classes from home using Google or Microsoft tools as the country, currently the hotbed of coronavirus in Europe, gets locked down in a bid to contain the contagion.
However, over in China, where Covid-19 (the disease caused by coronavirus) first appeared, DingTalk has been the platform of choice.
But, according to TechNode, "students are not happy."
The article says that the collaboration tool is owned by Alibaba, China's tech and ecommerce giant.
In response to the coronavirus crisis in China, new features were added in late January, such as classes livestreaming, grading, and video replays – and DingTalk also started seeing adoption in Japan, where schools also shut down temporarily to prevent the spread of the virus.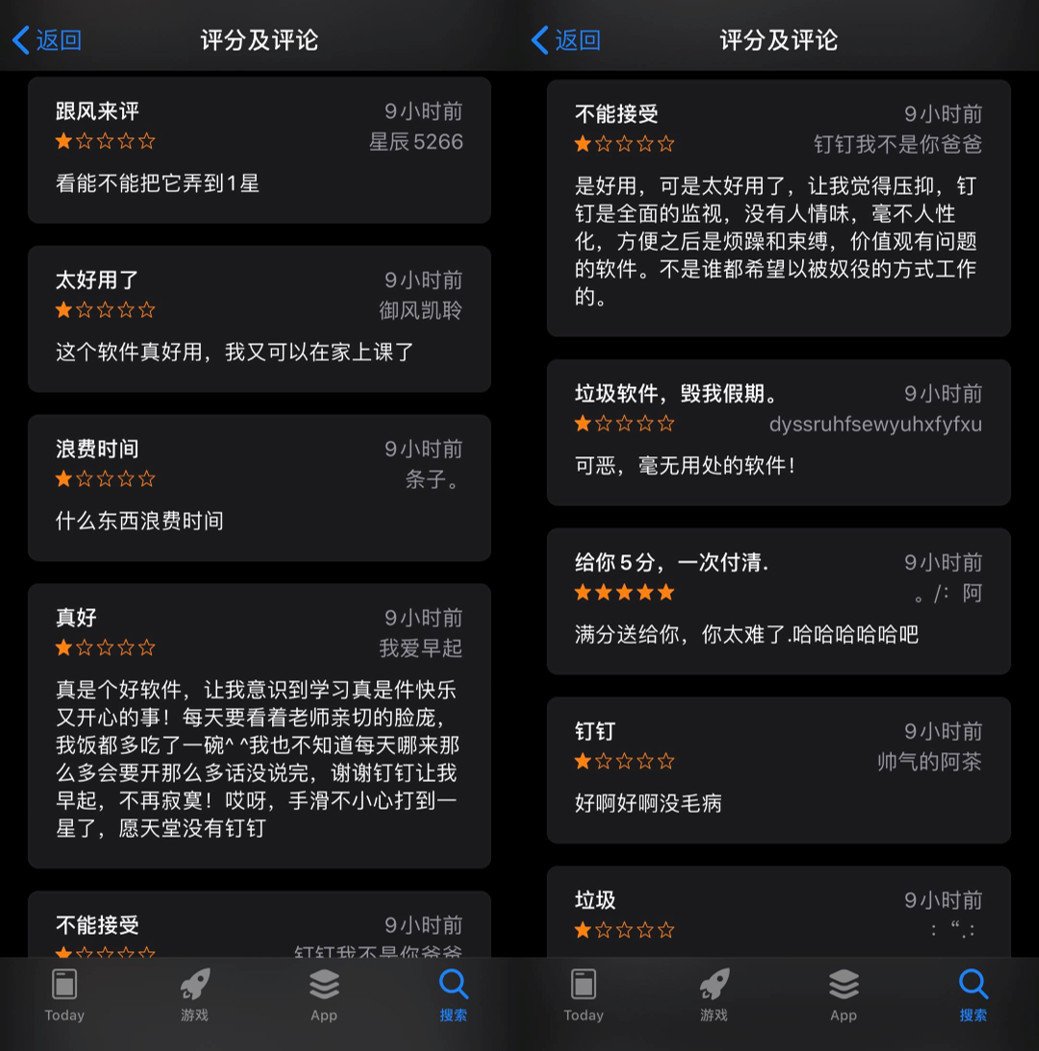 Before making use of the business opportunity created by the health crisis to provide online learning tools in the world's most populous country – and, clearly, beyond – DingTalk is said to have had a negative image as a tool "enabling companies to micro-manage, monitor, and exploit its employees" – while still being "the number one business app" in China's app stores.
But DingTalk now has to deal with a bunch of kids it would like to get off its lawn when it comes to criticism they express online – while still keeping them on the platform.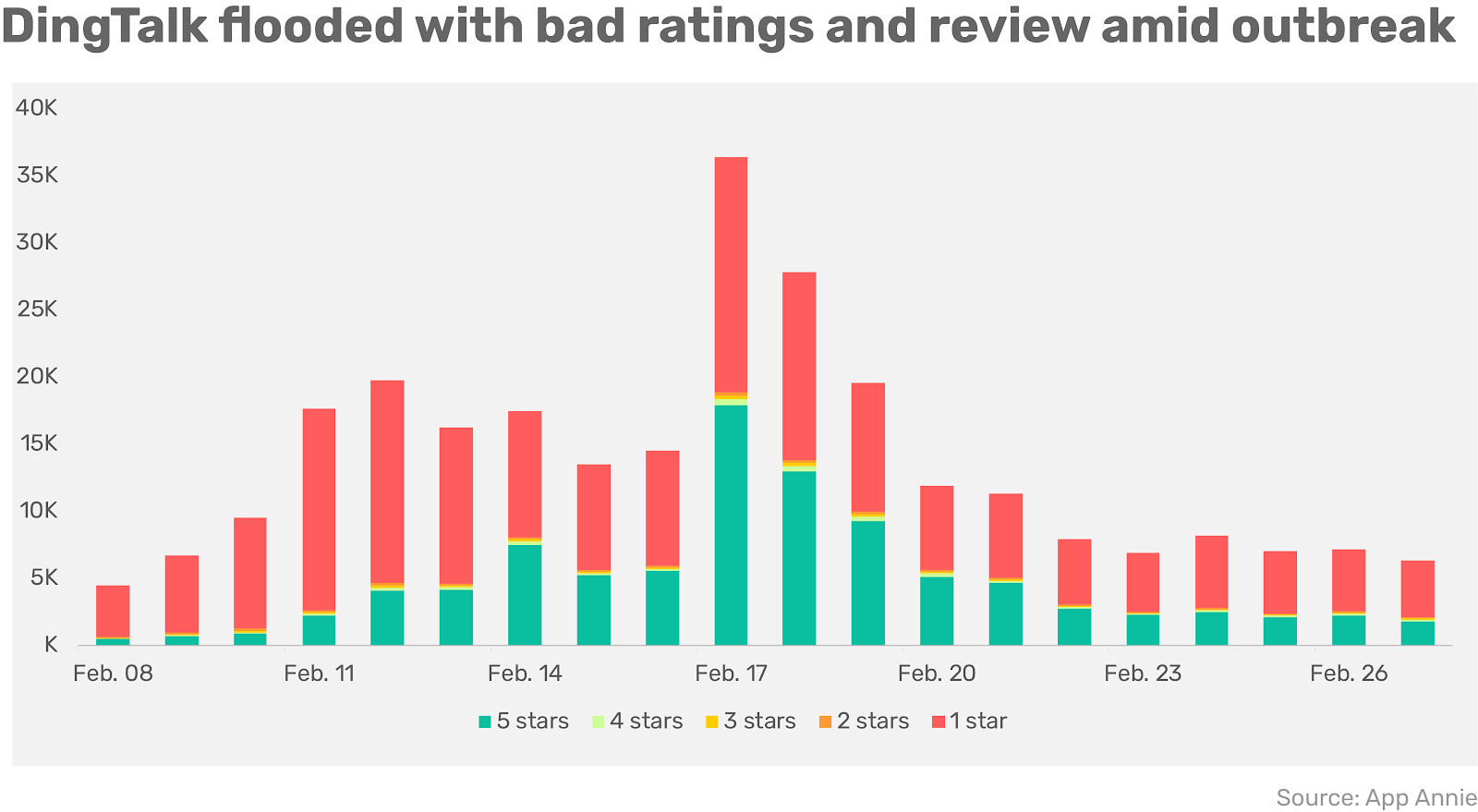 And, unhappy with the way it works, elementary and high school students in China are now voting with their reviews to bring the app's rating "close to one star."
It's unclear if the students think the app's features are really bad, or really hate idea of compulsory home-schooling, when in the past, this type of nation-wide problem would have resulted into one long extended winter break.
Either way, China's youth have spontaneously organized online to one-star the hell out of DingTalk – in what may turn out to be the vain hope, stemming from a rumor, that low rating on China's app stores would make DingTalk go away.
To its credit, DingTalk is at least aware of the game. The company initially tried to cozy up to online student legions by speaking to them in their own language of memes and cartoons.
But, as it turns out, that's not all that's being done to "fix things."
"On Feb. 17, App Annie's data shows that five-star reviews started to flood in too, balancing the one stars," TechNode writes.