Celebrity physician Dr. Drew Pinsky streamed on Rumble on Friday after getting slapped with a 7-day suspension on YouTube.
"Despite my vocal support of vaccines and science, YouTube deleted my #2 most-viewed show, put a strike on my channel & locked it for a week… again," he wrote on Twitter. "Thankfully @RumbleVideo supports free speech. Watch @AskDrDrew LIVE at 4 pm PT."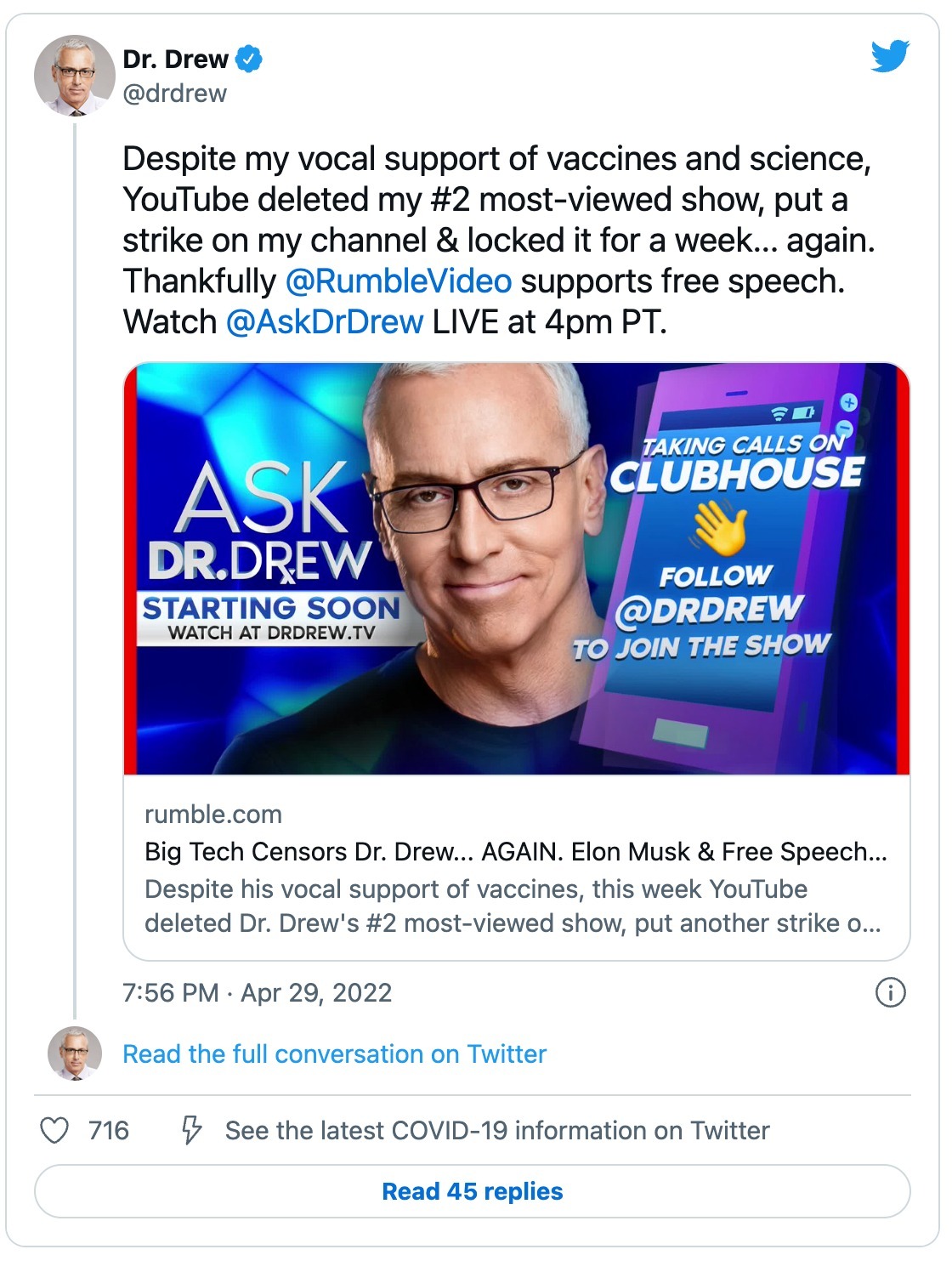 The video that led to the suspension featured the doctor talking about the effects of Covid vaccines. In the episode that streamed on Rumble, Dr. Drew's wife Susan said their kids aged over 20 experienced side effects after receiving booster shots.
The video on Rumble was captioned: "Should 'Big Tech' have the power to censor debates between doctors … and how can social platform moderators correctly identify 'medical misinformation' unless they are doctors themselves?"
Dr. Drew's YouTube channel has over 58,000 subscribers. On Rumble, his channel has already attracted over 113,000 subscribers.