Kyle Rittenhouse, who was acquitted of all charges for shooting three people in Kenosha, revealed in his Instagram account that games giant EA (Electronic Arts) blocked him for using his name. Apparently, his name violates the gaming platform's rules.
On his Instagram account, Rittenhouse shared an email he received from EA about his username violating its guidelines.
"We received a report about your account or profile name. It may be the name you created on another platform, the email began.
"This name breaks our Positive Play Charter because you may have used words or phrases that harm others or negatively disrupt the game," EA added.
It concluded: "Here's the violations we see: Steam PC, Inappropriate Reference – Violence, Terror, and Tragic Events, 'Username – Kyle Rittenhouse.'"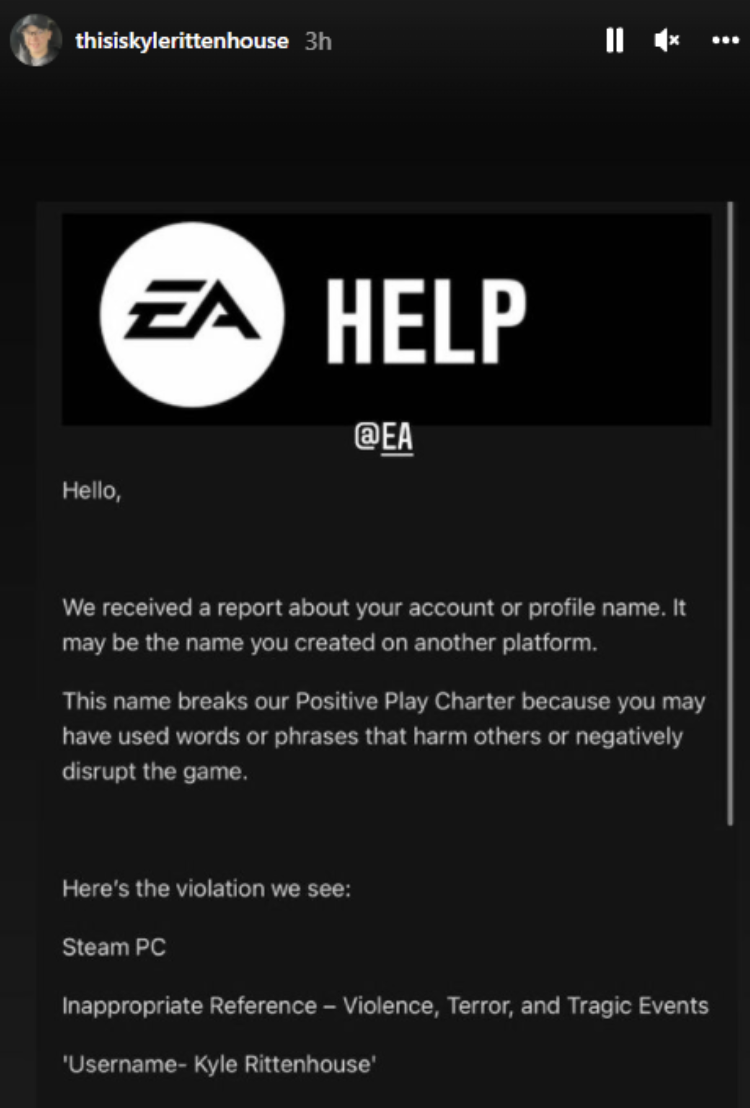 The Positive Play Charter, which was recently added, is described by EA as "an updated set of community guidelines with clear consequences for players who engage in racist, sexist, homophobic, and abusive acts in our games and channels."
"If we see someone being offensive or abusive, we're going to hold them responsible for their actions," the video game company added.
"We believe that our communities should be safe, fun, inclusive environments free of threats, harassment and other toxic or unlawful behavior," they went on to state. "In an effort to do better and to enforce our Positive Play Charter, we are applying additional resources and tools to our moderation and abuse reporting programs."
Facebook recently reversed its censorship of Rittenhouse after censoring searches for him under its "mass shooter" policy.