FIFA 20 is wildly unpopular among gamers and currently has an average score of 1.1 on review aggregator Metacritic.
Fans have slammed the game for being the same as FIFA 19 with minor changes, being filled with bugs, and for having gameplay that's too simplistic.
However, popular FIFA Twitch streamer Kurt has warned creators that if they criticize the game's developers Electronic Arts (EA), "they will now copy-strike your content and try to get your channels deleted."
Kurt accompanied this warning with screenshots of an EA copyright claim on one of his FIFA 20 YouTube videos, several YouTube privacy complaints, and a copyright claim on one of his Twitch clips.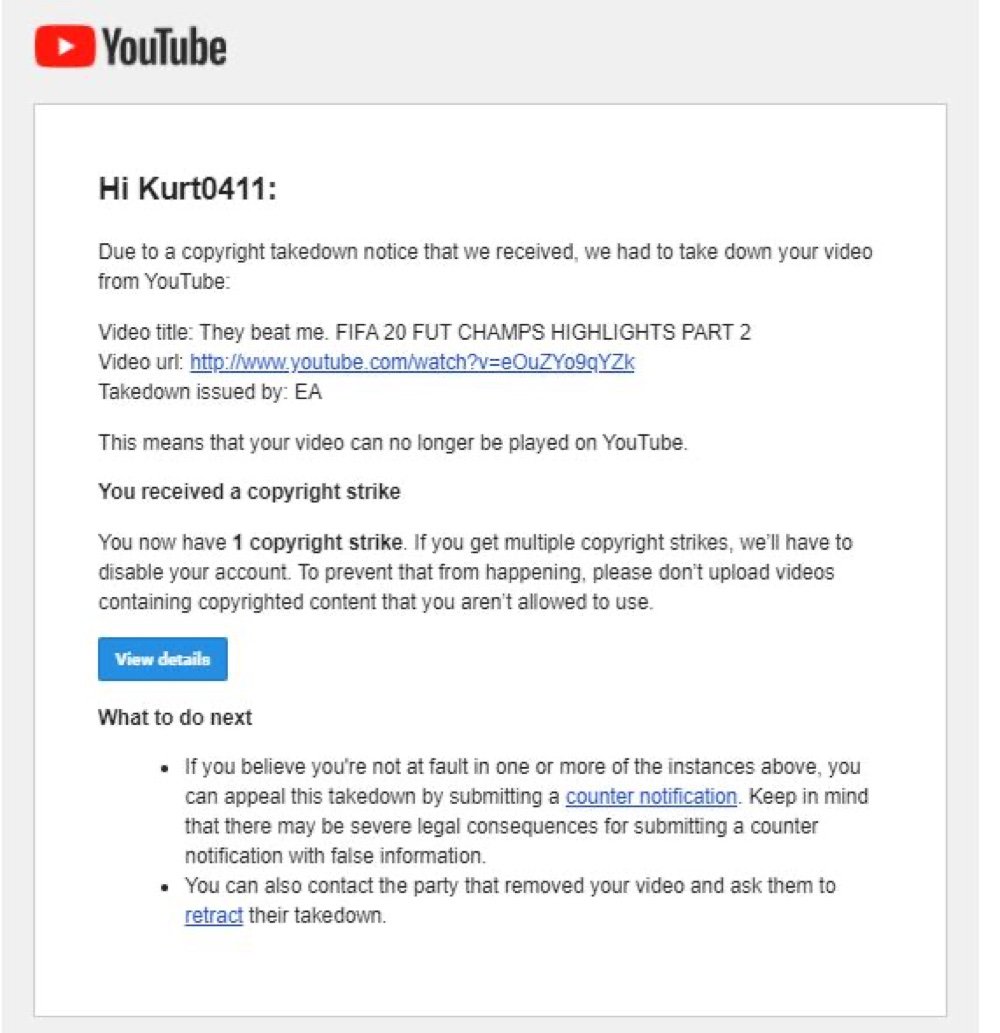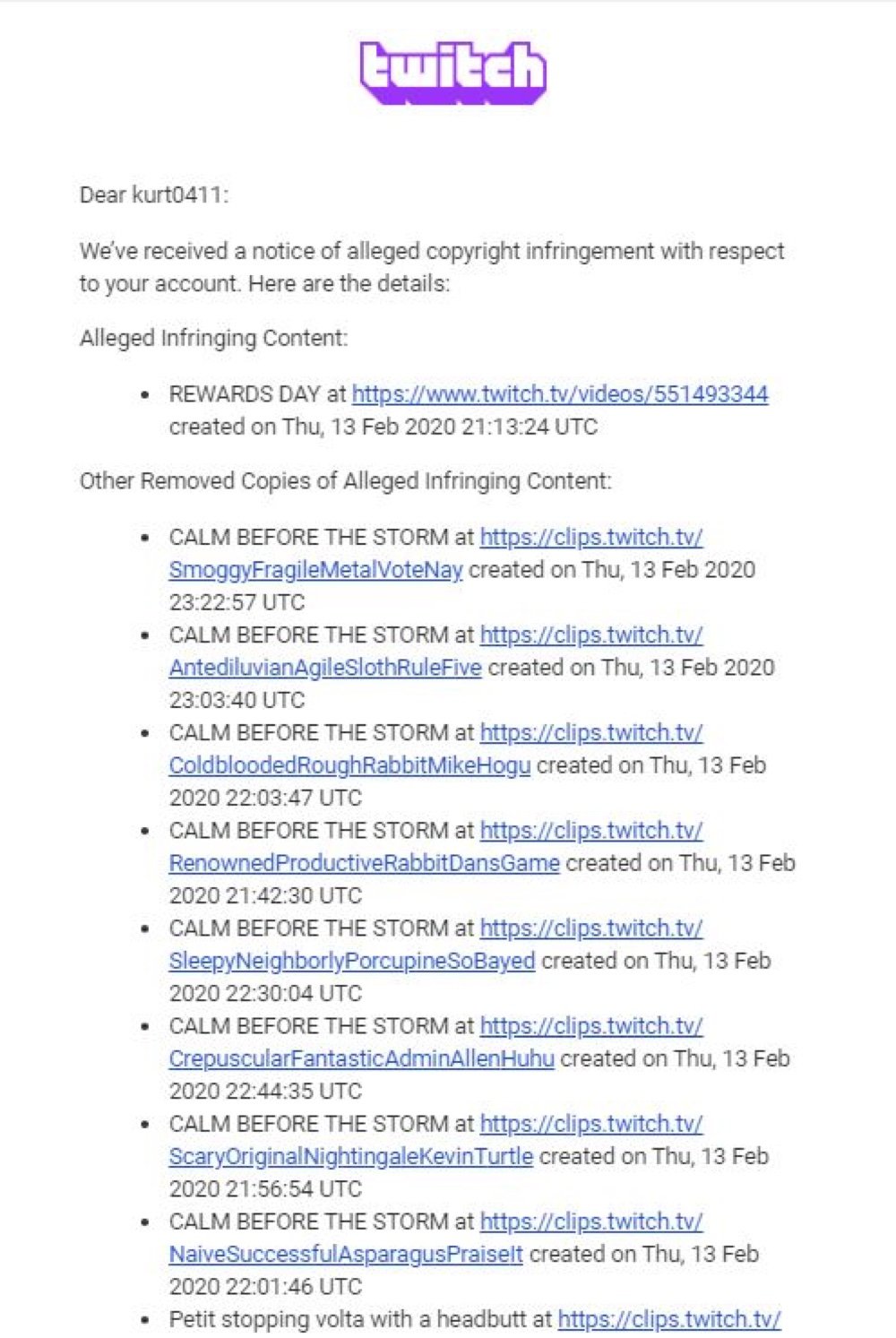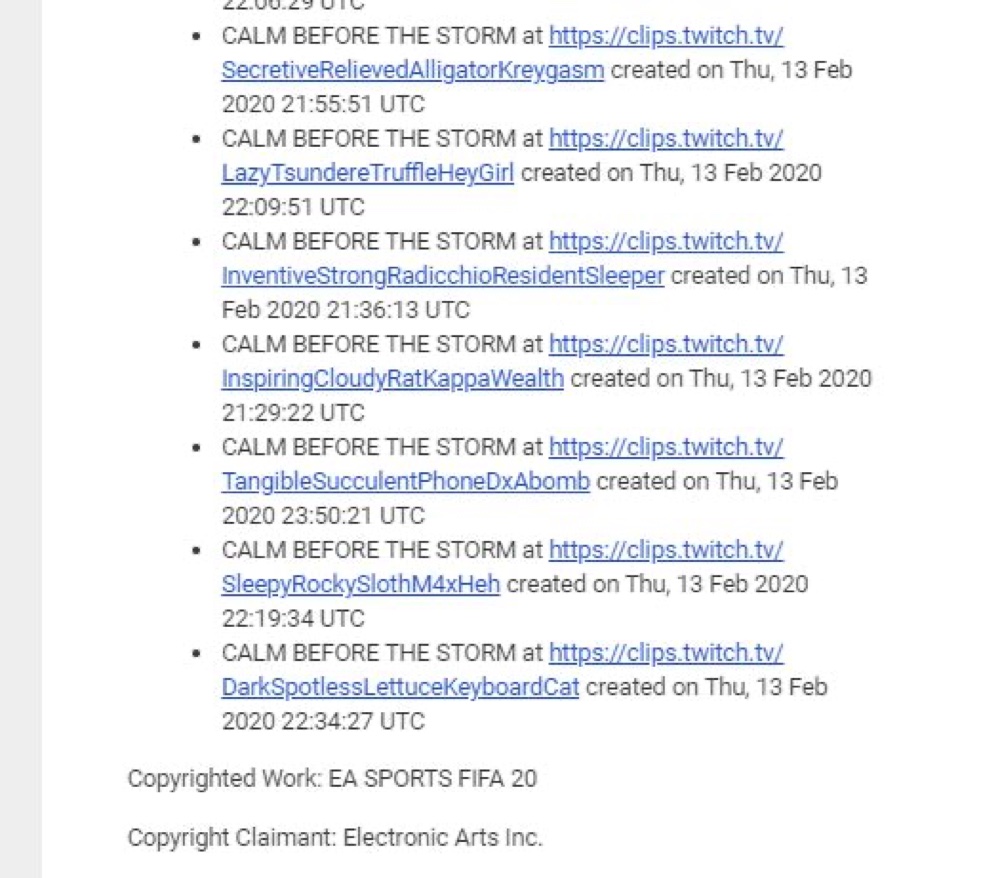 YouTube commentators and gamers in the FIFA community say that the copyright claims were on videos containing FIFA 20 gameplay while the privacy complaints were on a video where Kurt criticized several of EA's community managers.
The original video of Kurt criticizing these EA community managers has since been taken down by Kurt.
FIFA news YouTuber NellyGotBored said he doesn't think Kurt has violated anyone's privacy in the video that was taken down.
"These are all people that are in public, the public figure," said NellyGotBored. "You're not exposing someone that's private."
Twitter users have also slammed EA for copyright claiming Kurt's video and for its treatment of the FIFA community.
https://twitter.com/el_fayaman/status/1228696187362009089
This incident with Kurt comes after gamers have been critical of EA for some time over the way it treats its community.
Last year, EA won a Guinness World Record for the most downvoted Reddit comment in history when it infamously responded to player complaints about having to unlock characters in Star Wars Battlefront 2 through loot boxes by doubling down on the consumer-hostile pay-to-play business practice.