Tesla founder Elon Musk, who might soon be the owner of Twitter, said the platform went "too far" in suspending Canadian celebrity psychologist Dr. Jordan Peterson. The psychologist was suspended for calling trans actor Elliot Page Ellen Page on Twitter.
Musk joined the debate after he was asked for his opinion by a Twitter user.
"Yeah, they're going way too far in squashing dissenting opinions," Musk said.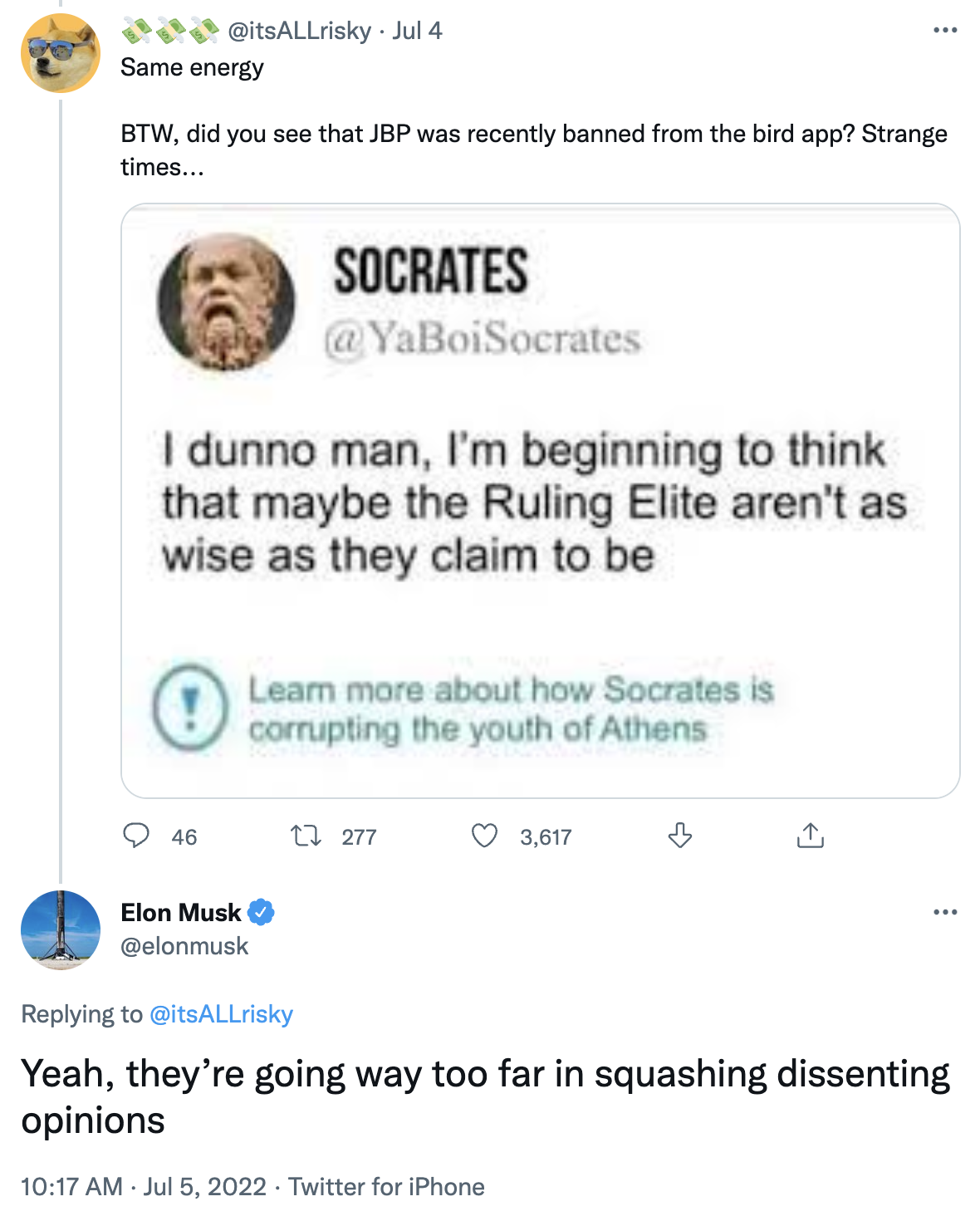 Musk was tagged by supporters of Dr. Peterson, including his daughter Mikhaila and conservative commentator Dave Rubin. They called on him to change the platform's rules once his takeover of the platform is complete.
Rubin was suspended for supporting Peterson.
The controversy resulted in the name "Ellen Page" (Elliot Page's birth name) trending, but Twitter told BuzzFeed News it was a mistake and it swiftly removed it from the trending topics.